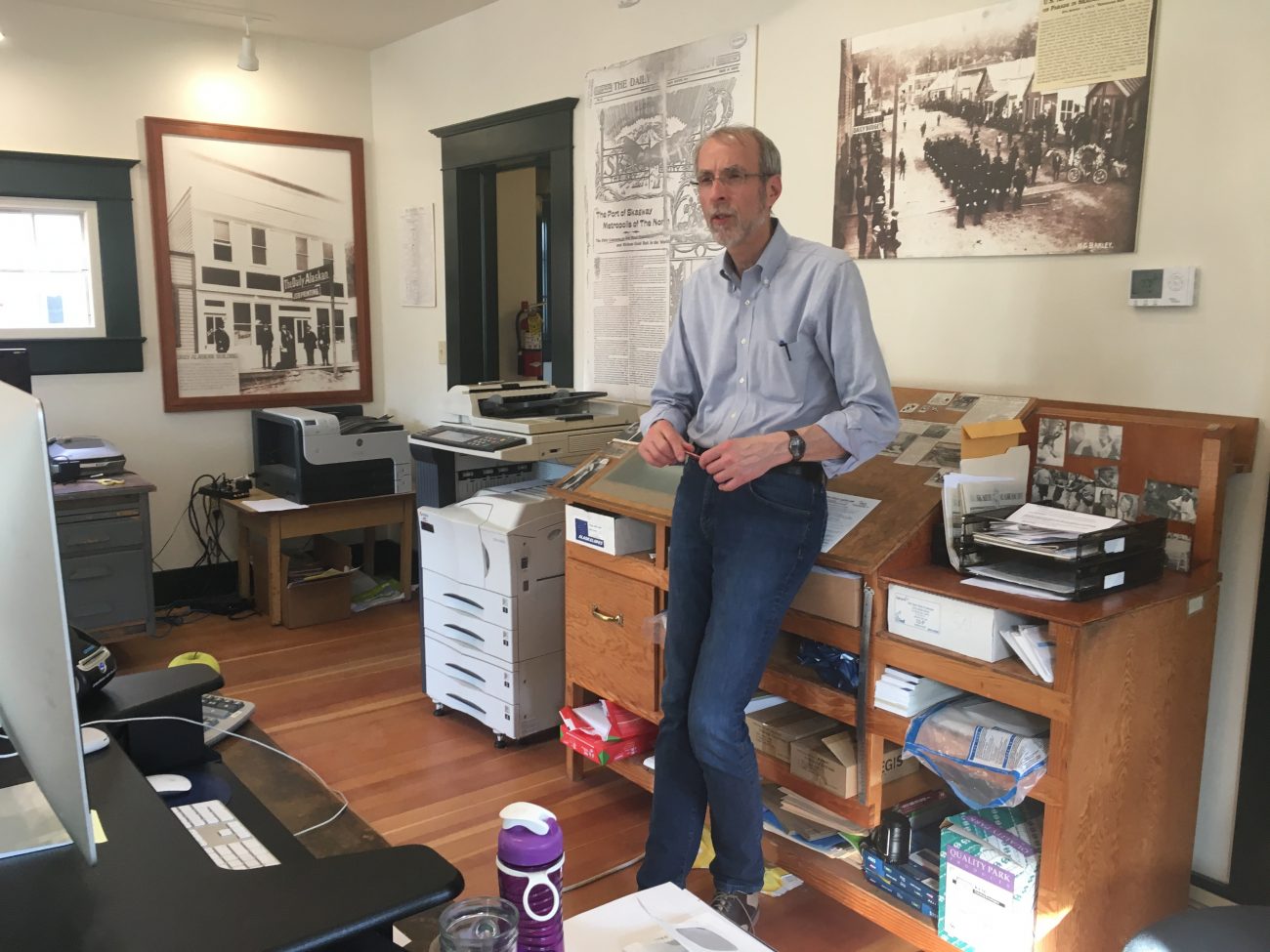 This week on Talk on the Rock — KSTK's almost-weekly, mostly-live call-in community show — host Sage Smiley spoke with Larry Persily, the new(ish) owner and publisher of the Wrangell Sentinel.
This isn't Persily's first time owning the 118-year-old paper. He and his late wife Leslie Murray came to Wrangell after purchasing the Sentinel in 1976, and ran it for 8 years before selling the paper and moving to Juneau.
But now, in 2021, Persily has taken ownership of the Wrangell Sentinel once again. He's got plans for expanding the paper, adding more editorials, more photos, and ultimately bringing the paper back into community management — the Sentinel was previously owned by a Petersburg couple and managed from Petersburg.
Read KSTK's initial coverage of the Sentinel's sale here.