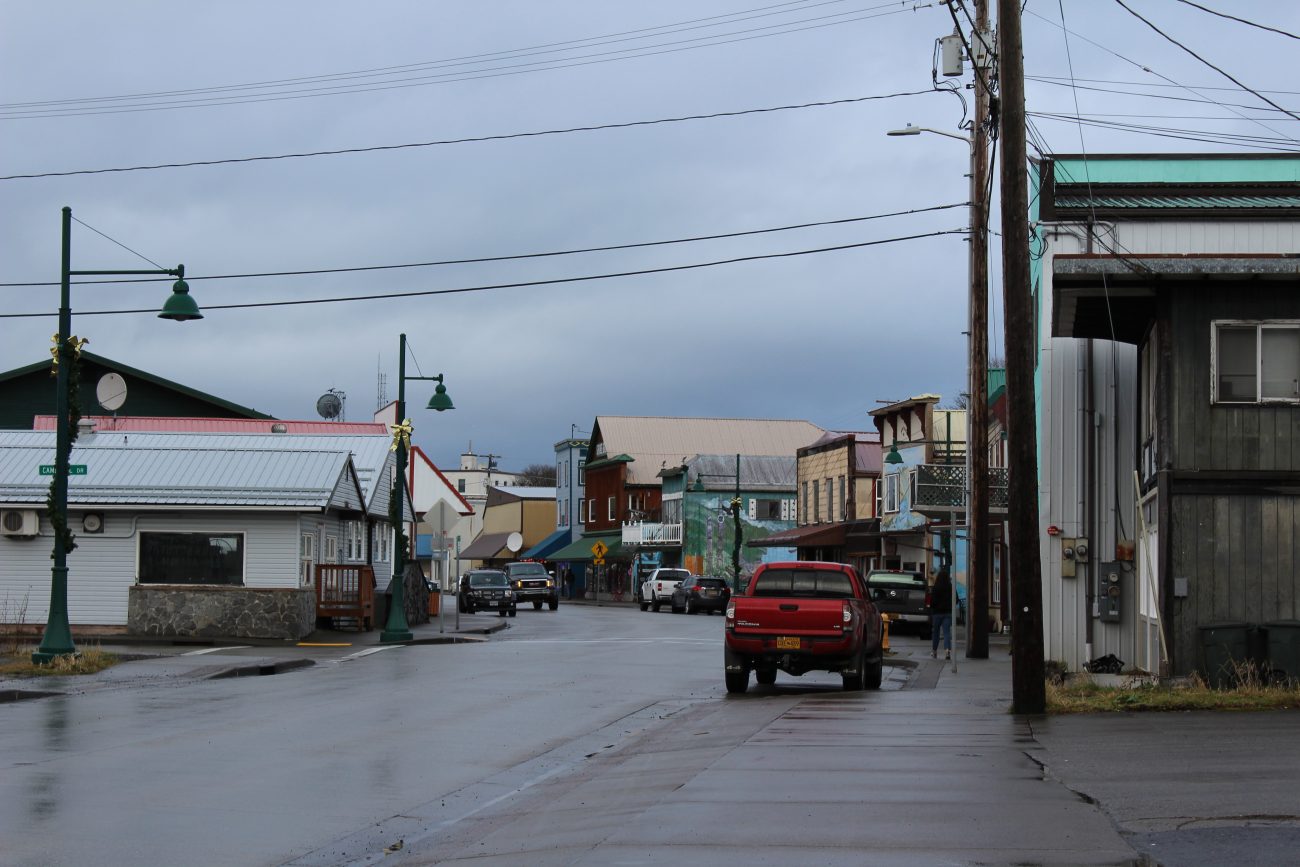 Wrangell's borough assembly has renewed its COVID-19 emergency declaration, even as elected officials report blowback from members of the community upset by restrictions imposed in response to the pandemic.
The Wrangell Assembly voted unanimously Tuesday evening to renew the ordinance, which extends the city's emergency declaration until the end of March.
But absent from the language is the mayor's emergency power to enact ordinances without assembly input. The city manager's emergency powers were also slashed. She is still allowed to, for example, mandate face coverings in city facilities or require COVID testing for emergency responders. But City Manager Lisa Von Bargen will not be able to enact emergency orders, as was allowed under the previous declaration.
She said the new version of the emergency declaration is necessary to leverage federal aid.
"We're asking this to be put in place to make sure there is no risk of us not being able to get federal funding," Von Bargen said, adding: "And there is nothing in this ordinance that allows for any restrictions, any changes to any operations in our community to take place without additional assembly action."
Two community members spoke at the meeting against renewing the emergency ordinance, citing government overreach and baseless fearmongering. Mike Lockabey was one of them.
"Let's take the step of not continuing this emergency authority, and take the first step to return to normal," Lockabey shared at the meeting. 
Assembly member David Powell indicated the assembly had also received written correspondence against renewing the emergency declaration, and added that he got more than 25 calls about it while at his place of work. But he said those most concerned apparently misunderstood the resolution's purpose.
Powell said he felt confused about the community blowback, considering that the ordinance actually reduced the scope of emergency powers held by the mayor and city manager. 
"I think you could have avoided a lot of grief if people would have just asked before they got to thinking that we're trying to reach out more and make more stringent rules," Powell said.
The assembly also extended another ordinance — allowing meetings to be held via teleconference — until the end of March. City clerk Kim Lane says public meetings could eventually be moved to the Nolan Center, which will allow in-person meetings to take place at a COVID-safe distance. 
Lane explained: "We're not quite ready to move to the Nolan Center for in-person meetings. And the Nolan center is undergoing some construction and their large room. And they're not anticipating that that is going to be done until the end of the month."
Lane says that move back to in-person meetings could happen as early as March. The city is still fine-tuning its audiovisual system to allow meetings to be streamed from the Nolan Center.
Get in touch with KSTK at news@kstk.org or (907) 874-2345.