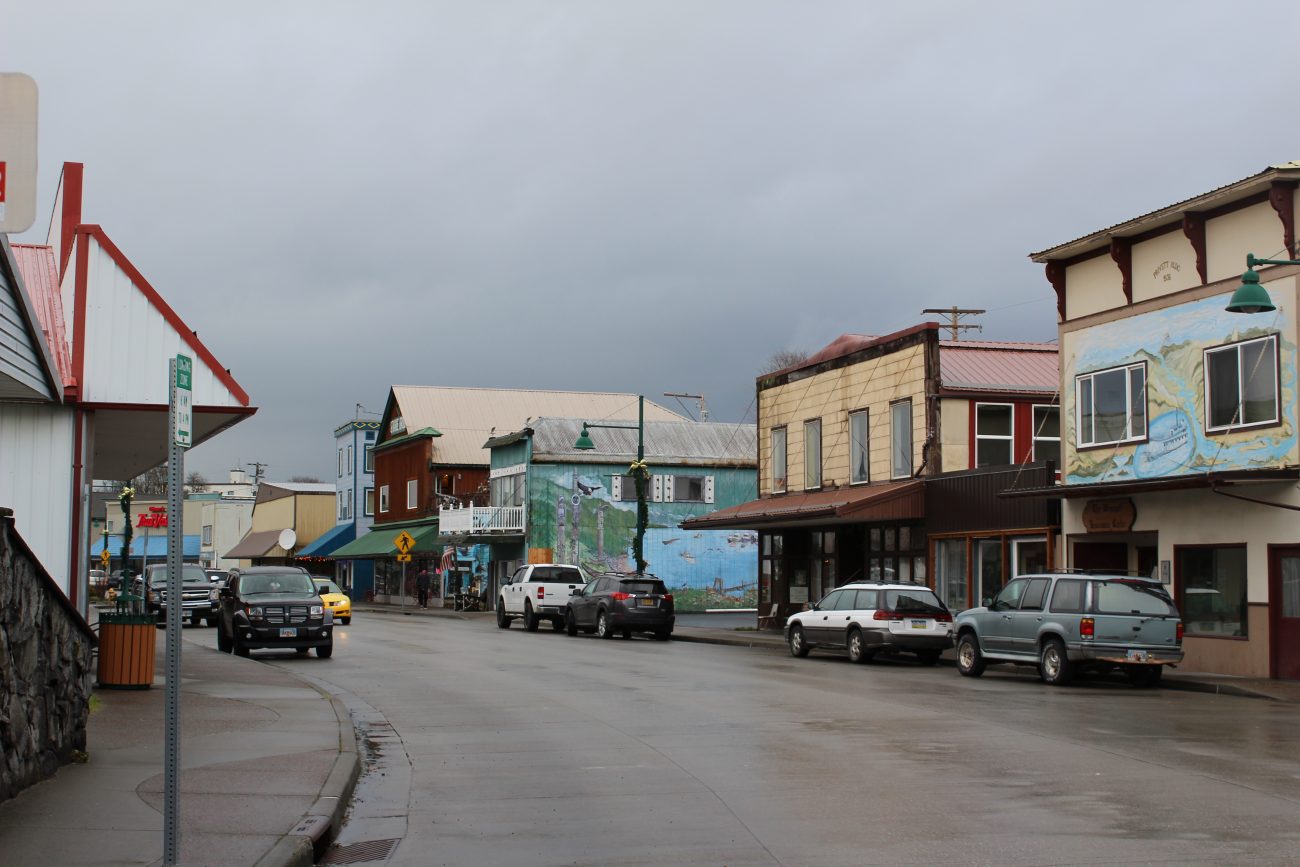 The Wrangell Assembly is finalizing its legislative priority list as state lawmakers return to Juneau. It's a combination of political advice and $80 million worth of requests for state funding.
The assembly gave the city manager direction on the list during a Tuesday work session. Assembly members requested some items be moved or removed.  Assembly members and Wrangell Mayor Steve Prysunka asked that school safety upgrades be a higher priority. 
"You just can't mess around," Prysunka said. "It's our kids, and a fire alarm system is just crucial. I don't know if it's possible to move it up. But I love the idea of [calling the item] "Life Safety" and getting the elevator there, because we also need the darn elevator there for kids that are handicapped, or the public, or teachers to be able to move up and down."
Other high-priority projects include: renovations for the public safety building and a bypass for one of the city's drinking water reservoirs. 
The city isn't asking for the state to pay for all of it. Rather, it's part of Wrangell's submission to the Capital Project Submission and Information System or CAPSIS, which state assistance is transferred through.
City Manager Lisa Von Bargen told the Assembly that it's important to make sure that Wrangell files its requests on time and make its priorities clear.
"We need to make sure that that list is consistent not only in CAPSIS, but in our legislative priorities and for submission to what looks like will be hopefully a G.O. bond done by the state this year," Von Bargen said Thursday.
A G.O. Bond is a bond that a municipality pays back through revenue other than from the project itself. For example as a community structure, the public safety building doesn't make money, so the bond would have to be paid through grants or local taxes. 
Next, the assembly will need to approve the community's less-tangible list: its legislative priorities.
Top of the city's list is urging lawmakers to come up with a sustainable fiscal plan that doesn't drain the state's dwindling reserves. Van Bargen argued that Wrangell would suffer from creating a statewide sales tax that would further increase the cost of living here.
"Right now, our our sales tax is at seven percent," Von Bargen explained. "That's one of the highest in the state. If the state of Alaska were to tack on additional statewide sales tax on top of that, it would be extremely detrimental for business, for the economy… And would mean that that Wrangell has to reduce our sales tax level in order to accommodate the state sales tax level, and therefore reduce our total sales tax revenue, which is a huge part of the revenue that helps fund the community."
Alaska's fiscal plan, she says, should help the state tackle other issues like funding ferry service, reopening local shuttered state offices like Fish & Game and the local magistrate and adequately funding schools.
Von Bargen added that community assistance funding is also key: "The amount of money that the borough gets — our community assistance payments this year is $375,000. That's the equivalent of three property tax mills here in Wrangell. That's a huge amount of money for us."
Von Bargen says the city hopes a lot of their infrastructure projects, like the public safety renovations, would be funded with a G.O. bill proposed by Gov. Dunleavy for the coming year. But that's a big if, as it would need to be approved by the state's voters.
The assembly will vote on the finalized legislative priorities list at their 7 p.m. meeting on January 26. The CAPSIS list, however, was approved unanimously at Tuesday's meeting.
A full list of the legislative priorities is available on the borough's website (wrangell.com) or by clicking here.