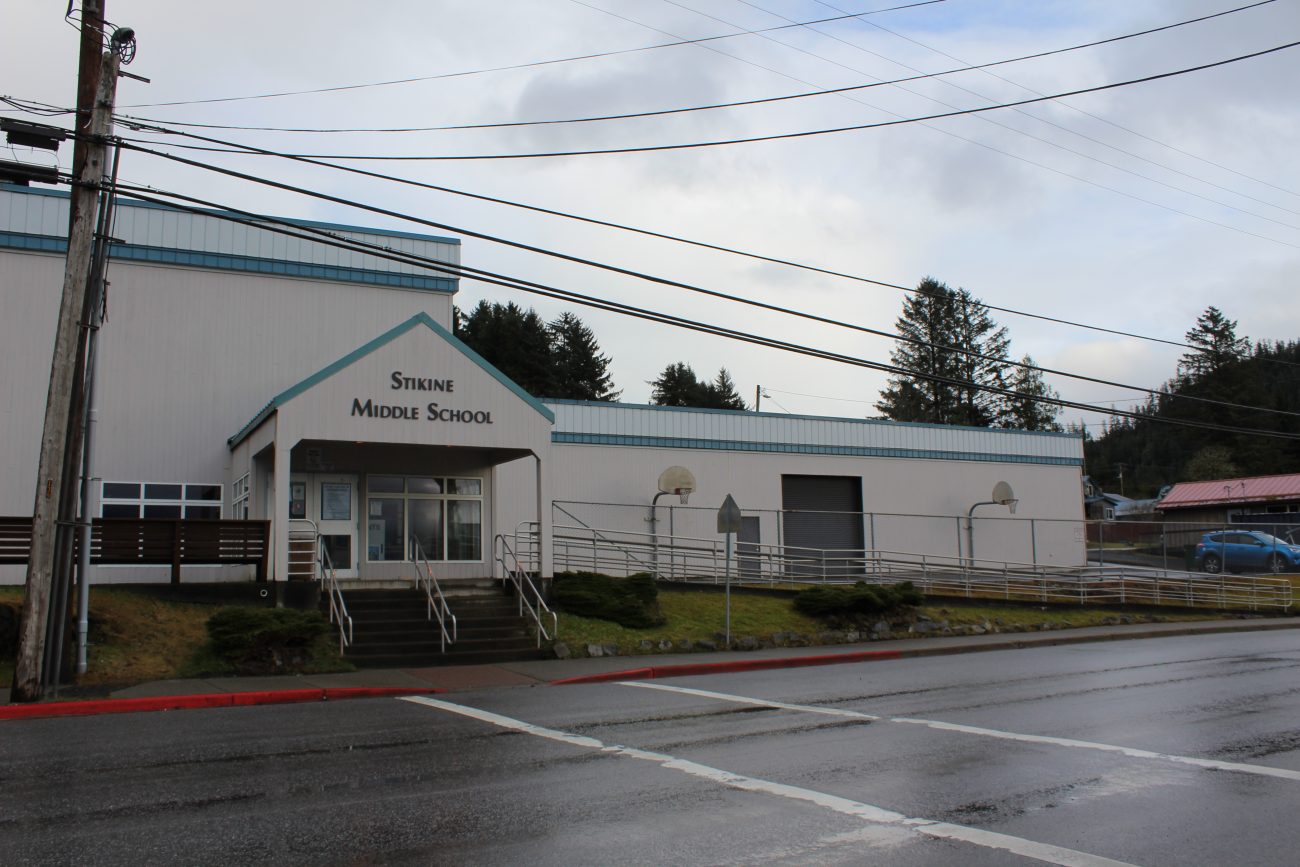 Uncertainty about student enrollment for the coming year is throwing Wrangell Public Schools' budget up in the air.
Schools superintendent Debbe Lancaster explained that the district gets the vast majority of its budget — around 70% — from the state, which is largely tied to the number of students.
"If we could possibly reestablish a normal enrollment," Lancaster explained at Tuesday's town hall budget meeting, "it would help provide fiscal and academic stability and would affect the money that we get from the state." 
School enrollment dropped by more than 40% this year. District officials have cited the pandemic and a backlash from parents over mandatory mask rules as reasons for the drop.
Enrollment has bounced back somewhat in the new year. Twenty students have re-enrolled at Evergreen Elementary school, pushing current district-wide enrollment to nearly 200 kids. 
But as the school district begins the budgeting process for the coming year, the 100-student deficit means the budget looks grim. And that could mean cost-cutting unless the school district finds other sources of revenue. It has until May to finalize its annual budget. 
At the town hall meeting, school board member Laura Ballou urged families that are planning to re-enroll to communicate their intentions soon.
"The biggest variable we don't know is the students who are currently homeschooling even if they don't plan to come back this year," Ballou said. "Are they willing to come back next year? And since enrollment is not until August, but the budget is due much sooner, [we] plead and appeal to any of these families to please reach out to the school district and let the school know your intentions for the fall instead of waiting till August if you can, because literally, our teachers' jobs are on the line if we don't hear from you."
For now, the district has projected to have about 260 students enrolled next year, although they're using the district's current enrollment to set their budget.
Next year's enrollment isn't the only unsettled area of the budget. Property insurance is expected to rise for the district's buildings. The district is searching for a new superintendent and negotiations with the teachers' union are ongoing.
The district will host a public hearing on the draft budget at 6:30 p.m. Monday, February 1. It will be streamed and accessible via teleconference.
Get in touch with KSTK at news@kstk.org or (907) 874-2345.