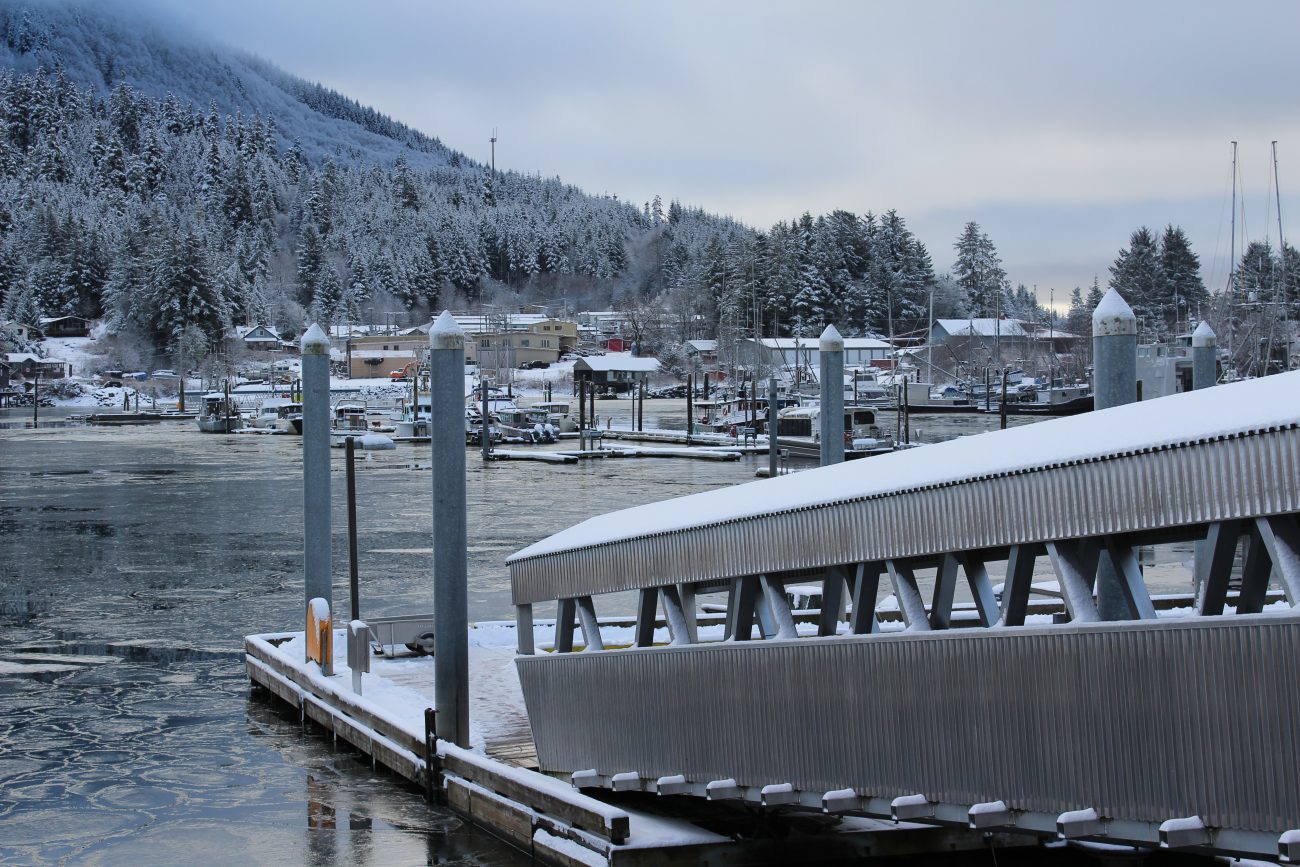 Wrangell may soon raise the monthly utilities for people living on vessels in the city's harbors.
Harbormaster Steve Miller says the $120 fee will consolidate water, sewer, and garbage costs. It's the same flat fee a single household pays for those utilities.
Miller says he wanted to review city statues involving the harbors after coming on the job last September.
"I have been going through our ordinances and kind of trying to clean things up and see where we were lacking. And for the life of me, I could not find anywhere in there that said that we could charge the residential user fee," Miller said. 
The roughly dozen people living aboard their boats in Wrangell's harbors are being charged a fee for their water, sewer and garbage. Miller says the fee currently sits around $85. 
Miller says he's not exactly sure why harbor residents were being charged that amount, explaining: "I'm not sure if that may have been what our water sewer and garbage was 10 years ago, though, and never been changed and never been looked at. So what I did was just make sure that we were going off of what is currently being charged.
The ordinance will also broaden the definition of living aboard a vessel. The current ordinance charges anyone overnighting for more than two weeks. The proposed ordinance would shorten that to five days.
Miller says there hasn't been too much pushback from the liveaboard community over the roughly $40 monthly increase for utilities. It doesn't include electricity, which is metered.
The rate increase would need to be approved by the Wrangell Assembly.  A public hearing on the "Live Aboard" ordinance is scheduled for  7 p.m. Tuesday. The meeting will be streamed on KSTK and available via videoconference and the telephone.
View the ordinance below: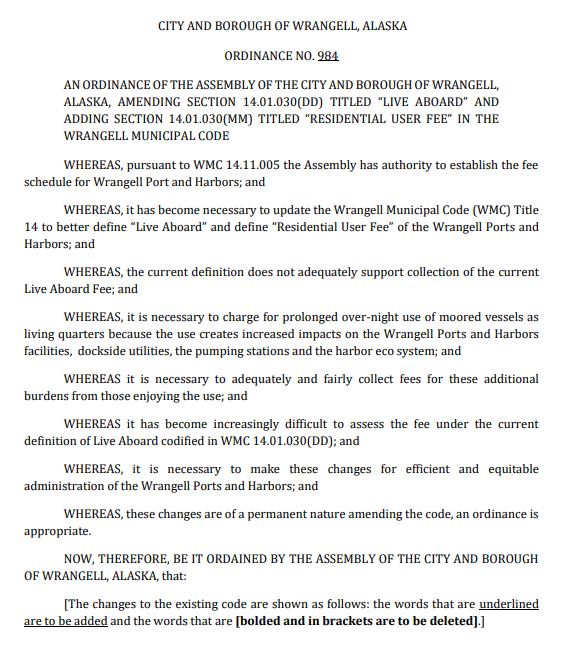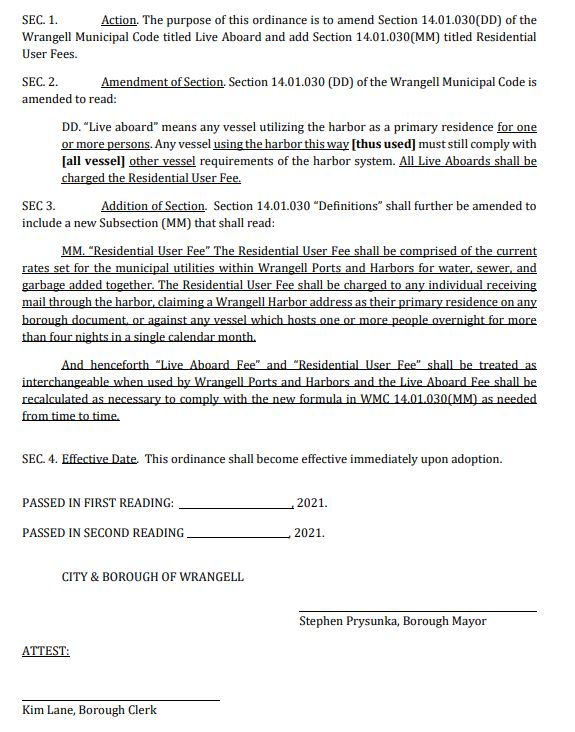 Get in touch with KSTK at news@kstk.org or (907) 874-2345.