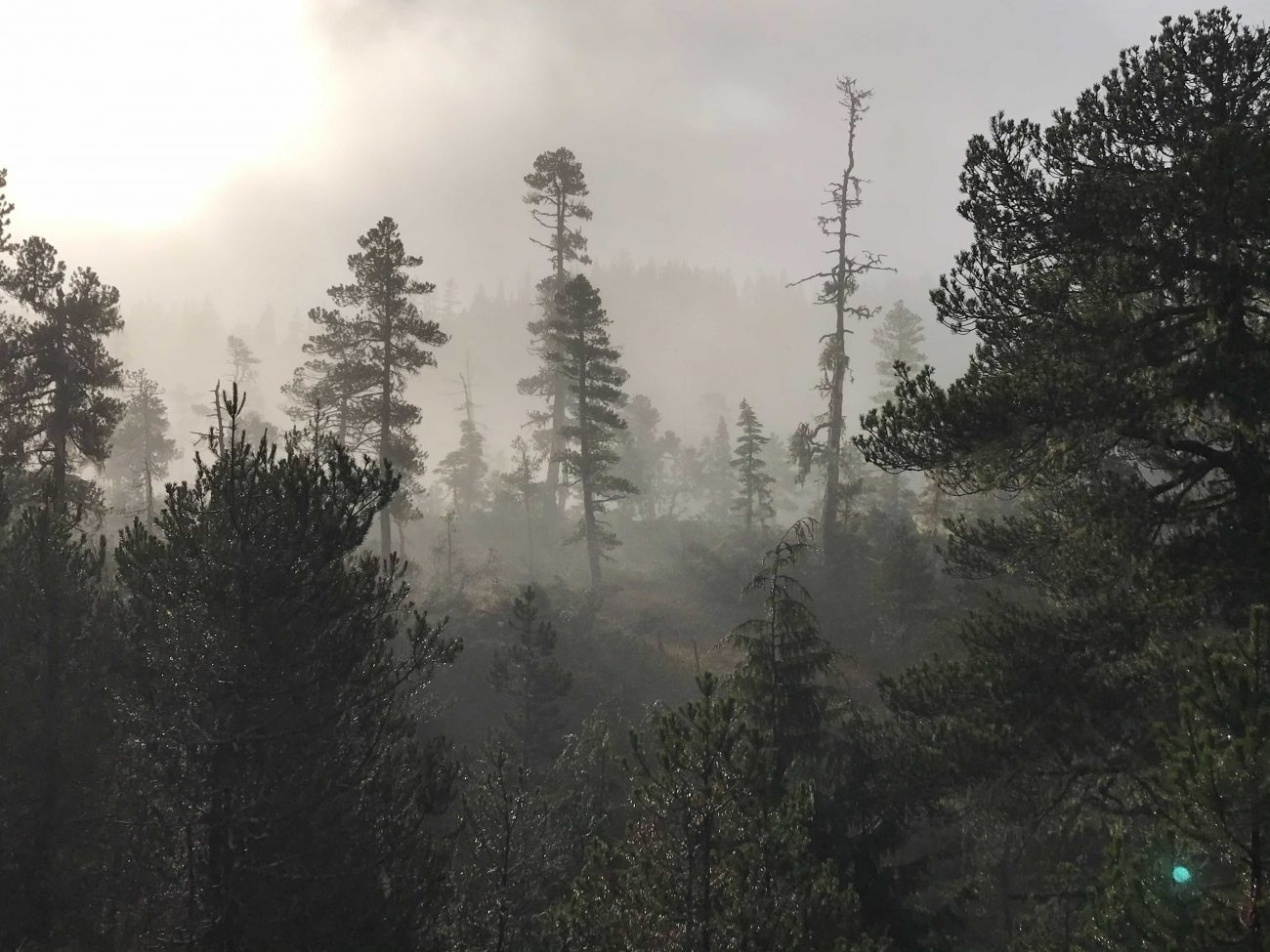 Wrangell's assembly says it supports Southeast Alaska's exemption from the Roadless Rule, which would break down barriers to development on more than 9 million acres of the Tongass National Forest. But at the moment, it isn't willing to put up the money to defend the feds in a lawsuit. 
Southeast Alaska Native tribes and environmental groups filed a lawsuit seeking to overturn the Trump administration's decision to exempt Tongass National Forest from the federal Roadless Rule.
Earlier this month, the City and Borough of Wrangell was asked by Juneau attorney Jim Clark to help defend the Tongass's Roadless exemption from that lawsuit. Clark was Gov. Frank Murkowski's chief of staff and is a longtime Roadless Rule critic.
Wrangell's mayor Steve Prysunka said on Tuesday evening he doesn't think putting up money for this cause would be a good use of public funds.
"I don't believe we've been successful ever in court," Prysunka explained, continuing: "And it's a feel good measure that costs this community $5,000 every time we do it. I am a fiscal conservative, and this is an absolute waste of money, in my opinion. Now, if we thought there was a shot, I'd be all about it, because I am for us being able to access resources, and to have a stable economic environment in this community. But I am not for wasting money on these frivolous suits."
With President Biden calling for a blanket review of agency decisions undertaken by the Trump administration, City Manager Lisa Von Bargen advised the assembly to wait and see.
"It would be my recommendation that perhaps we hold off on joining as an intervener until we understand what that presidential executive order is going to look like. Because it may make the lawsuit moot," Von Bargen said at Tuesday's meeting.
Wrangell assembly member Dave Powell agreed. But he worried about waiting until it's too late to speak up: "Every time that some environmentalist group sues or something like that, and it gets stopped, and we don't do anything, or nobody does anything, and it just goes through… Three years or five years down the line, everyone's yelling and screaming, 'Hey, why didn't you guys do something?'" 
Wrangell's assembly has considered intervening in national forest-related lawsuits at least three times since 2014., but has only approved spending the money to intervene once — in a lawsuit seeking to block the Big Thorne Timber sale.
So far, the City of Ketchikan is the only municipality to sign on as an intervener in the federal lawsuit.
Get in touch with KSTK at news@kstk.org or (907) 874-2345.