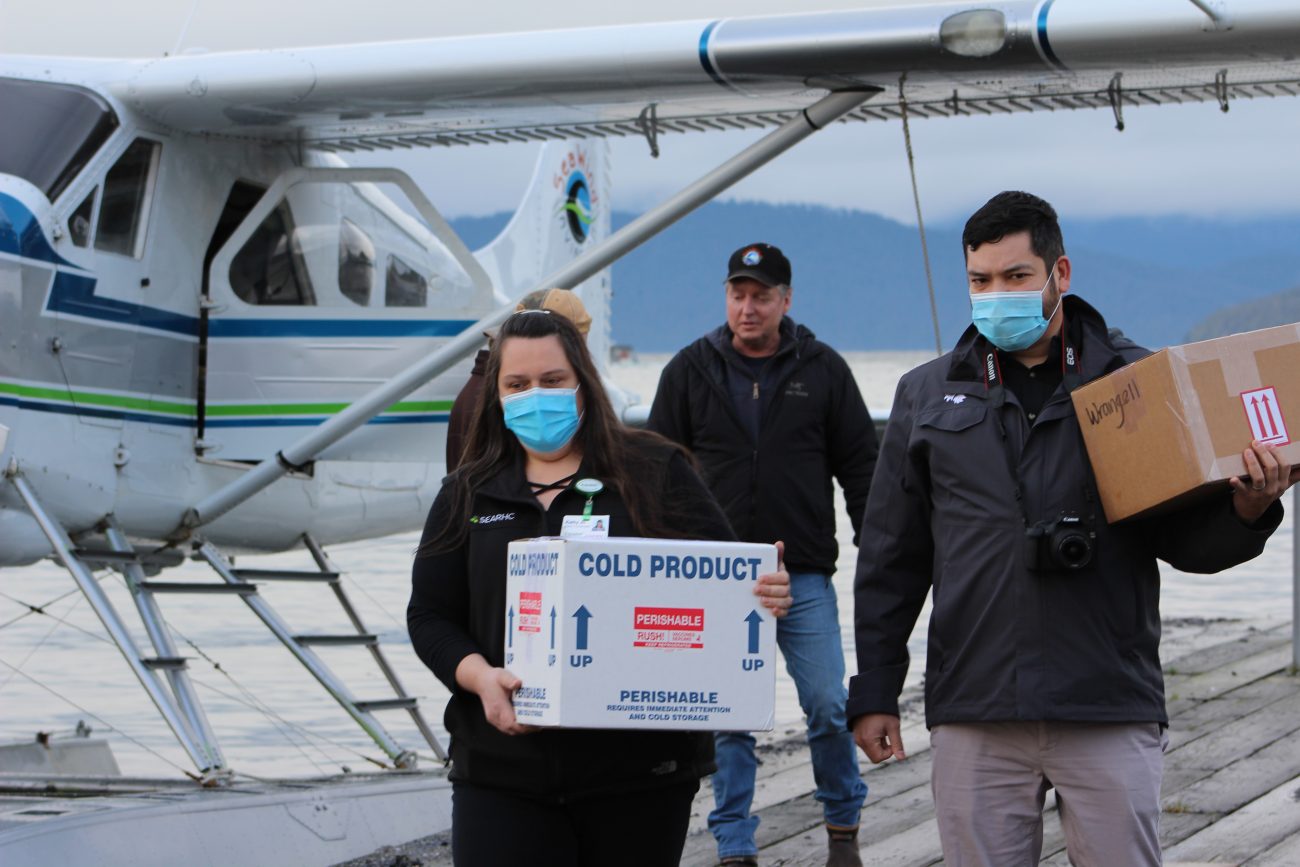 COVID-19 vaccines may soon be available to every adult in Wrangell.
Wrangell's Alaska Island Community Services clinic manager Carly Allen says vaccines are currently available for people older than 55 and other high risk categories, as recommended by the Centers for Disease Control. The clinic, which is run by the Southeast Alaska Regional Health Consortium, says it's currently vaccinating categories one through five in the vaccination sequence.
But Allen said it could soon be expanded to everyone over the age of 18.
"We will continue working down our priority sequencing as we receive vaccine," Allen explained. "And right now, it looks like [in February] we may be receiving vaccine in excess of the number of people registered for it. We want to get vaccine out to everybody, we are not going to hold [those doses]; we will continue working down our priority list as quickly as we can."
As of Tuesday morning, 325 Wrangellites had received both doses of the COVID-19 vaccine. Another 296 have received a first dose, and a few hundred more are registered and still waiting for their first shot. 
Wrangellites can sign up to receive a COVID-19 vaccine by registering at covid19.searhc.org. They'll be contacted by email when an appointment is available.
Get in touch with KSTK at news@kstk.org or (907) 874-2345.