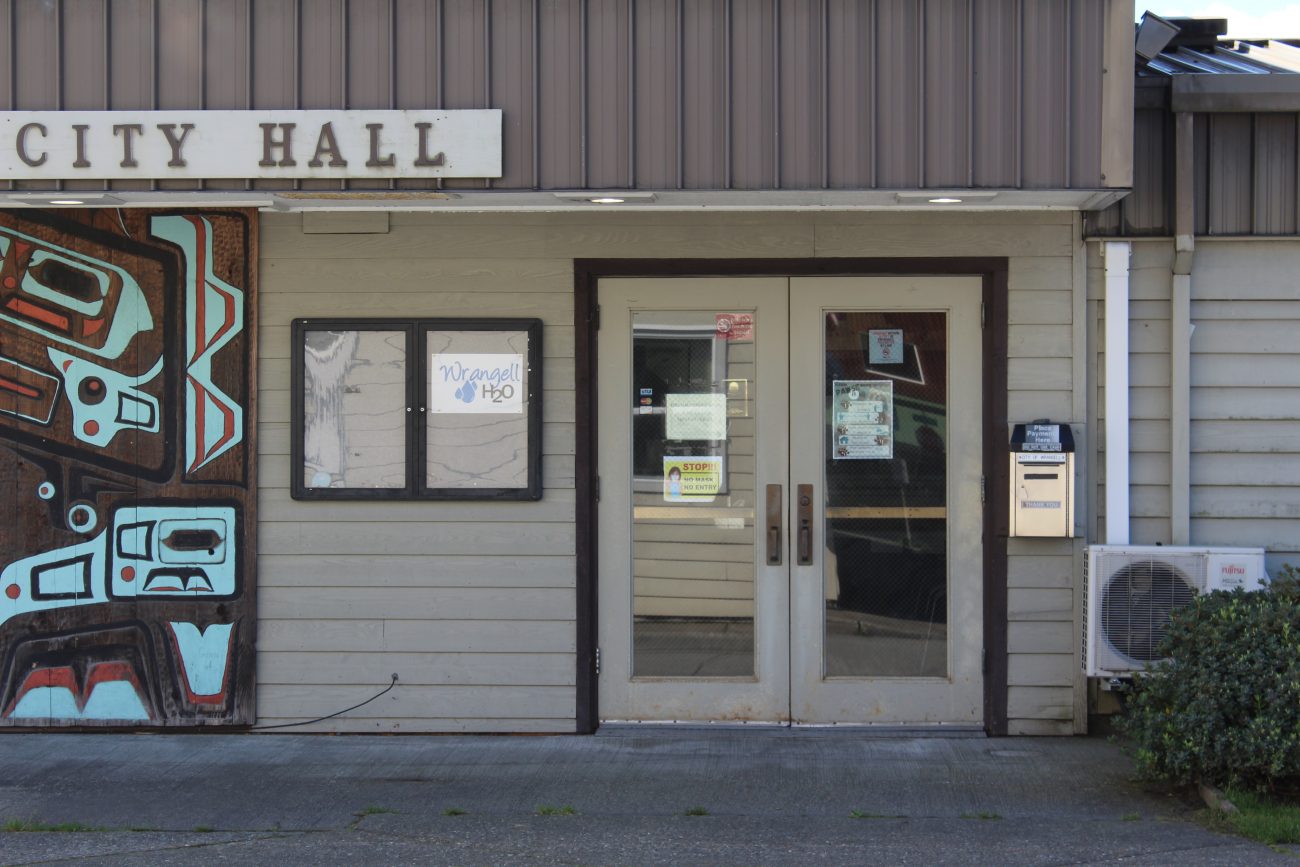 After almost a year of meeting virtually, Wrangell's assembly will be able to return to in-person meetings in March — as long as COVID cases are low in the community.
City clerk Kim Lane explained to the assembly Tuesday that there will be strict mitigation measures in place. Only six people — besides the assembly, clerk, and city manager — will be allowed in the assembly chambers at a time. 
"In the assembly chambers, the assembly and myself and the borough manager will be required to still wear a mask, even when you're sitting six feet apart," Lane said. "Members of the public will still be required to wear masks upon entering City Hall, and they would need to keep them on until they left City Hall. "
And the mask policy will be strict. Lane added that those who cannot wear a face covering will be provided with a face shield.
The new meeting structure will still allow assembly members and the public to join via video-conference or by phone. And with the limited in-person public seating, Lane encouraged people to stream upcoming meetings online.
The emergency resolution passed by the Wrangell Assembly Tuesday also repeals previous orders, but says virtual meetings will resume if there are four or more active COVID-19 cases in the community.
Lane says there is concern of a fresh outbreak. Neighboring Petersburg had almost four dozen cases as of noon Thursday (February 25). 
"I have to be honest, I'm a little nervous because of what's happening in Petersburg," Lane explained. "I want the assembly to feel comfortable about this."
As of Thursday, there were four active cases in Wrangell. So, for now, meetings will remain virtual.
Under the new resolution, Wrangell's boards and commissions will also have the option of meeting in person or virtually. That will be up to the board or commission's chair.
If the assembly takes no further action, this emergency resolution will sunset at the end of June.
Get in touch with KSTK at news@kstk.org or (907) 874-2345.