Wrangell's current schools superintendent Debbe Lancaster will leave the district at the end of the school year. KSTK's Sage Smiley sat down — virtually — with Lancaster's replacement to learn more about his experience and ideas for the island community.
Wrangell's schools superintendent-to-be Bill Burr says he didn't mean to end up in Alaska.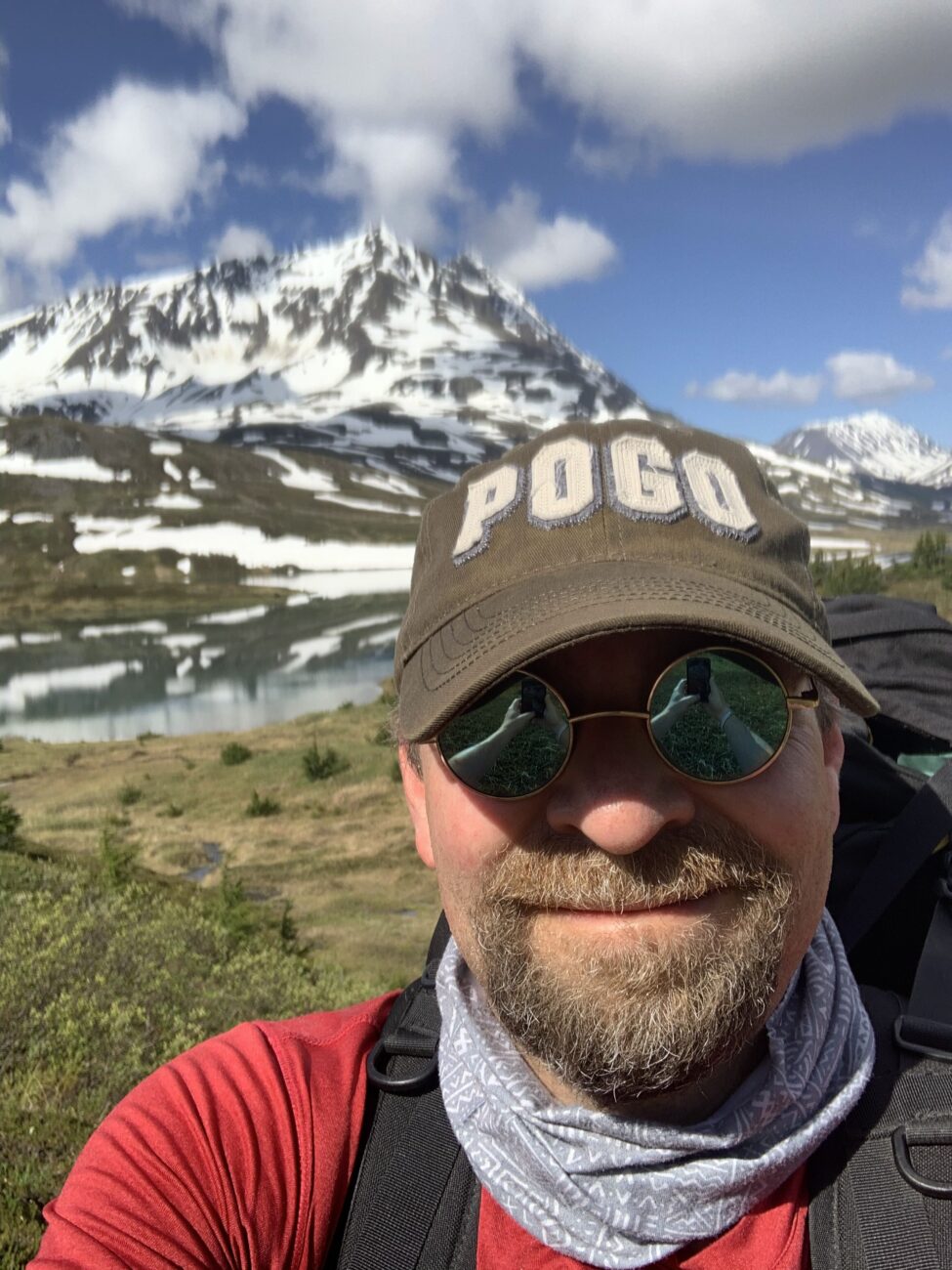 He'd attended an Iowa job fair in the late 1990s. He was looking at jobs in California; maybe Las Vegas. A desert. 
"I was looking for somewhere warm," Burr said.
But an Alaska school recruiter booth at the fair was hiring on-site, and Burr says he couldn't resist the adventure. He began teaching social studies on the Yukon-Kuskokwim Delta. Then, spent a while as the tech and curriculum director in the Aleutians, moving up to the district office.
"I fell in love with Alaska. What started off as a two-year stint became a 24-year current," Burr explained.
Since 2014, he's been assistant superintendent of the Delta/Greely School District about 100 miles southeast of Fairbanks.
This summer he'll become Wrangell's top administrator; he was hired last month as the school board's choice among three top candidates. He's expected to begin his three-year contract by July 1.
He replaces superintendent Debbe Lancaster, who resigned in October of last year. Lancaster says she wants to work closer to her husband, who is no longer in Wrangell. The resignation came in the wake of a formal reprimand from the school board, after she led a delegation of district employees on a school supply shopping trip to Juneau last summer without permission. 
Burr says he's got a steep learning curve ahead of him transitioning from Interior Alaska to Southeast.
"I need to find out what's working in Wrangell," he said. "I know what was working here [in Delta Junction] and the adjustments that could be made and where I would want to go, but I need to find out how Wrangell has had its long term gain."
And as a newcomer, Burr says he wants to turn to the experience and expertise of people already in the school district and community.
"That's where all the secrets lie." Burr explained. "And I don't mean skeletons in the closet, I mean, like, 'Go up the river around the corner, there's a beautiful spot that you are not going to find unless you know about it.' I mean, school has that too: 'You need to come at this time to this classroom, because magic is happening.'"
Burr says he believes that communities and schools can benefit from experienced staff and new administration with new perspectives working together. Plus, he adds, the goal is the same, no matter the experience in the community.
"There has to be that handshake understanding of — we're all working for student achievement, because those students grow up to be community members and have businesses and go out in the world and, and say, 'Hey, I came from my hometown, I came from Wrangell.' And we want students, we want parents, we want community members to say 'We're proud of where we're from,' and the school is a huge part of that in any community."
Burr says he finds the district- and community-level perspective of school administration compelling, and a place for change. But that one frustration can be… the administration.
"That's the hard part of the job is to say, 'No, we can't — we can't be on the cutting bleeding edge in this particular area.' Or, 'I know that this needs — this regulation needs to be changed. But it can't happen quickly.' And that's a tough one because we want to be able to solve."
He says he wants to strike a balance of listening to families and implementing changes that students and teachers push for.
"We see the students for so long, especially having a community that is very tied together, all of those aspects work toward that goal," he says.
When asked if he had anything he wanted the community to know, Burr laughed, and said he hopes he can bring some levity to the table: "I think I'm pretty funny. So I would appreciate it if the community understood that I'm funny and gives me a courtesy laugh occasionally."
As an avid guitar player, he's also on the hunt for fellow musicians to jam with.
"If there are people sitting around going, 'I really wish that I could play some music.' Count me in," he said.
And, after almost 25 years around Alaska, a move to Wrangell gets Burr a little closer to his original job-hunting goal: "It's warmer," he says with excitement.
Warmer than Delta Junction. It's still no California.
The school board has set Burr's starting salary at $112,000. He'll get a $4,000 raise once he completes the Alaska Superintendent Endorsement. That will require additional classes and the backing of the school district.
Get in touch with KSTK at news@kstk.org or (907) 874-2345.