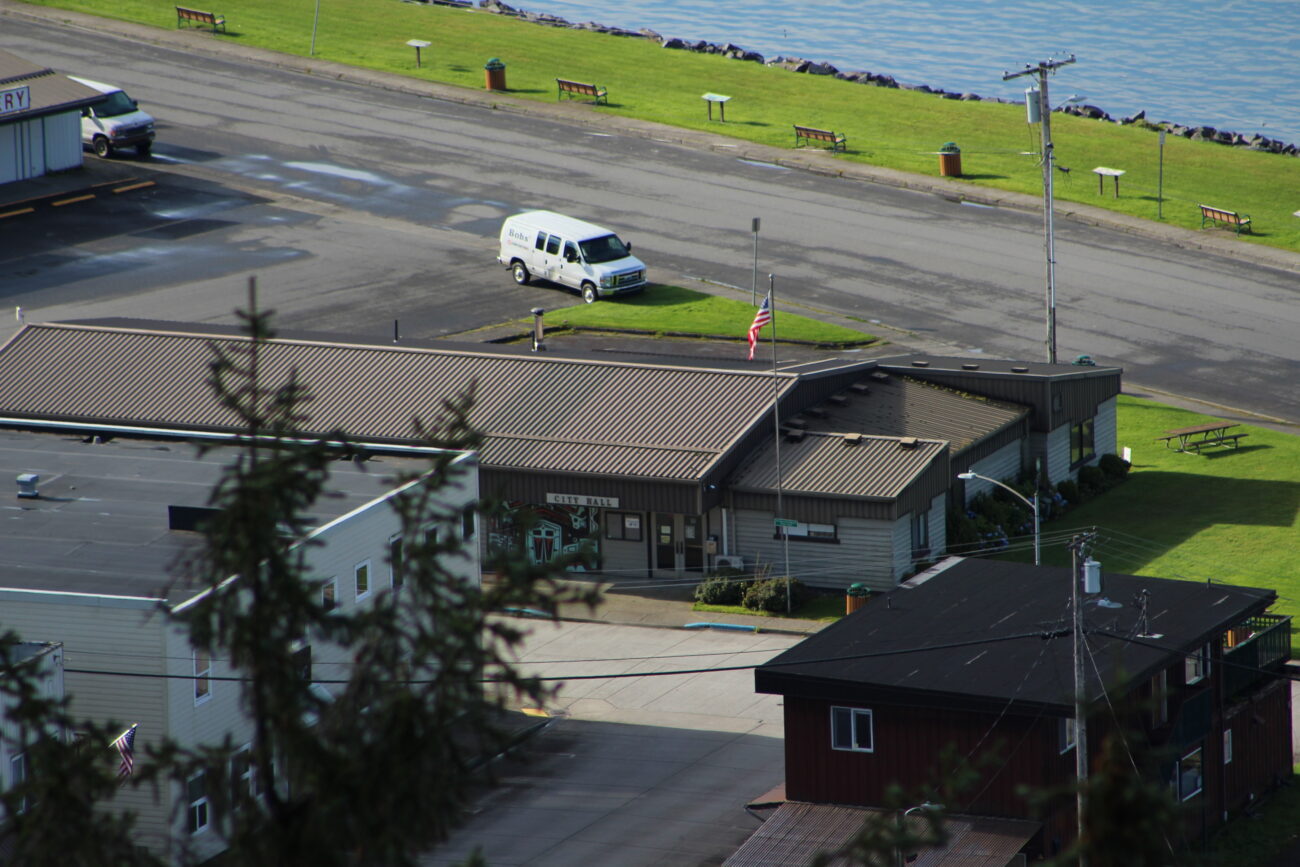 View the full borough assembly agenda here.
Wrangell's assembly will consider new rules for liveaboards in the public harbors. At Tuesday's meeting, it could tweak its definition for who qualifies as a harbor resident. It is also holding a public hearing on a new harbor fee schedule, including a liveaboard fee of $85 a month for city utilities including water, sewer, and garbage.
Those possible changes to harbor fees and qualifications are part of a very full agenda for the Tuesday meeting.
Top of the agenda is extending Wrangell's emergency declaration relating to COVID-19, including travel testing and quarantine requirements. This wouldn't give any additional powers to the mayor, assembly, or city administration.
But COVID safety isn't the only kind of safety measure being considered. They'll also be discussing new fire alarms at the middle and high schools.
And the dams holding Wrangell's drinking water reservoir are also some of the most unsafe in the state. So the assembly will consider a $59,000 contract for engineers to get repairs "shovel-ready," when state or federal assistance can be secured. The assembly is also being asked to approve a $35,000 contract to fix leaky water mains around town.
Also on the docket are $83,000 in repairs to the city dock. Earlier this year, Wrangell's city dock was damaged in a hit-and-run.
After fires in open trash bins on barges last year, Wrangell is also being asked to purchase and install a trash baler. They'll hold a work session before the meeting to discuss the project, and are set to approve spending more than $600,000 for a trash baler and other upgrades to the solid waste transfer station.
The Wrangell Assembly meets 7 p.m. Tuesday. Anyone wishing to speak at the meeting should either call city hall at 874-2381 or email clerk@wrangell.com before 5 p.m.
Get in touch with KSTK at news@kstk.org or (907) 874-2345.