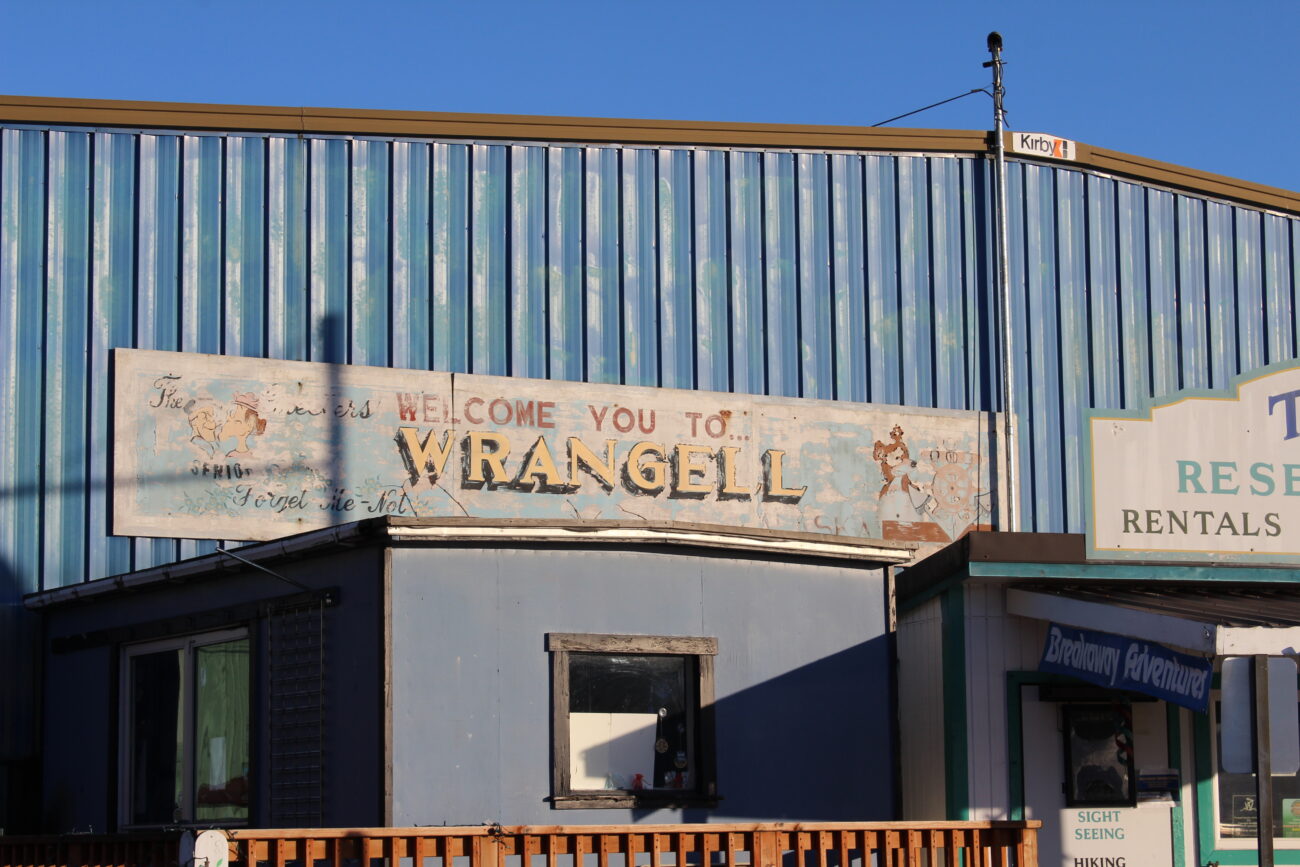 This article has been updated to clarify the nature of the mask ordinance.
Wrangell is experiencing its largest outbreak of COVID-19 to date, with more symptomatic cases than in previous outbreaks. As of Saturday morning, there were 16 known active cases of COVID-19 in town.
To combat the surge, Wrangell's assembly passed a mask mandate with an enforcement mechanism but no penalty — essentially, a mask recommendation. According to the ordinance, masks should be worn in Wrangell's indoor, public spaces.
Assembly member Patty Gilbert spearheaded the motion to remove the $25 fine for non-compliance. She told other assembly members that she felt that many anti-mask mandate Wrangellites took the most issue with the fine.
"I understand the penalty aspect and an ordinance or mandate having teeth in it. I truly understand that," Gilbert explained. "But for two weeks, let's try a different approach, is what I'm thinking. And perhaps it may not increase compliance. I have no idea. But the people who've been complaining to me — I think this might help."
Mayor Steve Prysunka argued that removing the fine felt like it went against previous assembly actions and logic.
"When we first looked at this, we didn't have a penalty and we were told by certain assembly members that if you don't have a penalty, it's not worth anything, so don't do it if you don't have a penalty," Prysunka said. "Matter of fact, that was recently stated regarding our testing mandate, 'Well, you don't have a penalty, why are you doing it?' And now we're being told 'No, get rid of the penalty and more people will do it.' I don't believe for a second — that somebody that was not going to comply with the mandate of the city is going to comply because we don't have a penalty. I just don't believe it."
Prysunka was the only member of the assembly to vote against removing the enforceable part of the ordinance. Ultimately, the masking ordinance passed unanimously. 
The assembly has passed enforceable mask mandates twice before.
In November of last year, the assembly passed a three-week mask mandate after Gov. Mike Dunleavy activated statewide cell phone alert systems to warn of rising COVID numbers, although Wrangell had just one case of COVID-19 at the time. That mandate was allowed to lapse.
In March, they approved a mandate in light of Petersburg's outbreak of COVID-19. At the time, there were four active cases of COVID in the community. The assembly repealed that ordinance after three weeks.
Wrangell police did not write a single ticket during those periods of enforced mask mandates, though. Police Chief Tom Radke and his officers chose what they called "an educational approach."
At Saturday's emergency meeting, Wrangell's hospital medical director, Dr. Lynn Prysunka, declined to say how many of the 16 active cases had been vaccinated. She also declined to comment on the severity of symptoms in the cases, saying that more were symptomatic than in previous outbreaks.
The mask ordinance is set to expire in two weeks.
Get in touch with KSTK at news@kstk.org or (907) 874-2345.