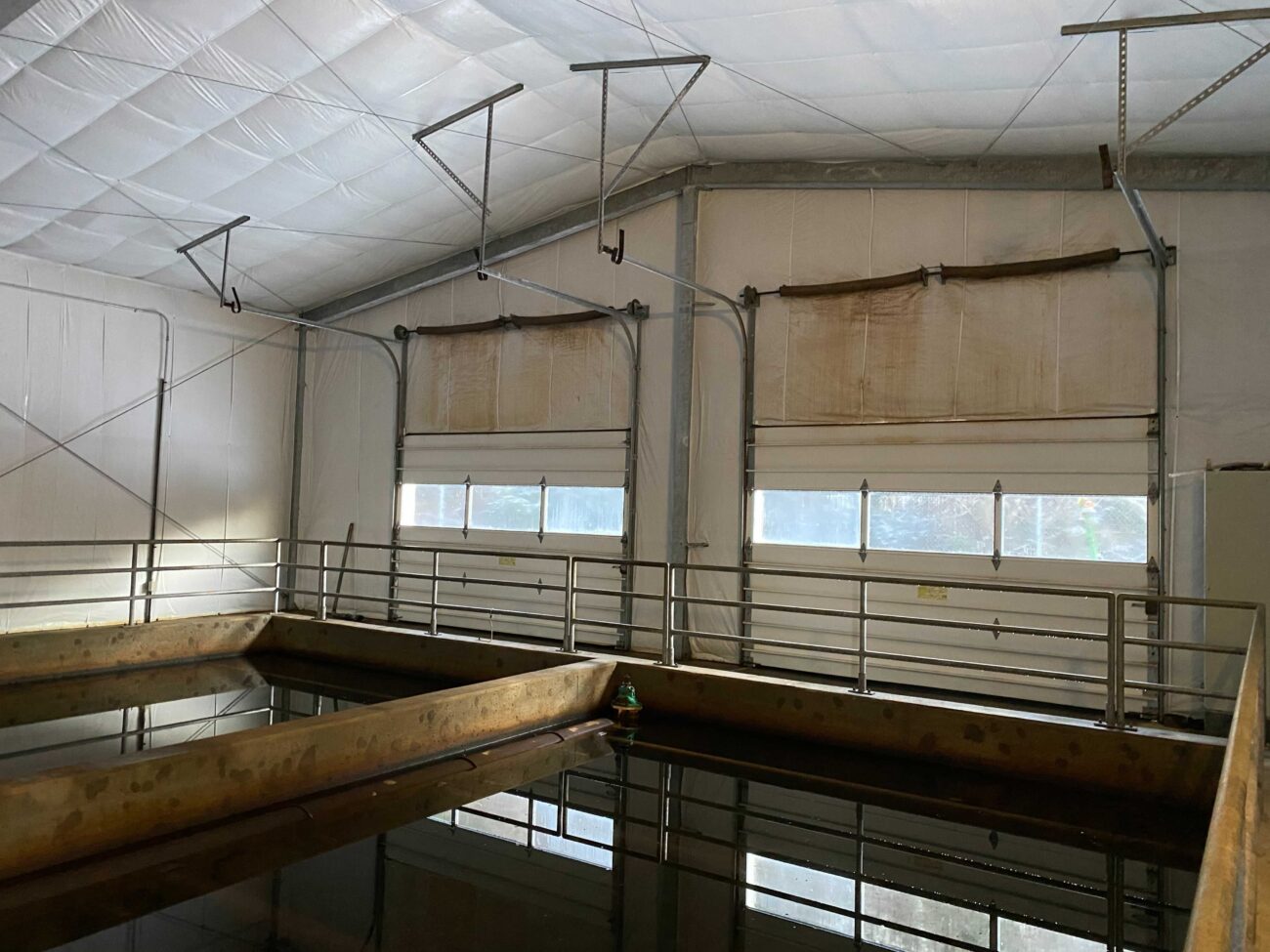 This post has been updated to clarify language.
Wrangell has needed a new drinking water treatment plant for about 20 years. That's because parts of its treatment plant were designed backwards, and it's never functioned properly. 
To combat the issue, the borough assembly approved a plan for a new dissolved air flotation plant. A DAF works by mixing chemicals into water that cause gunk to clump up. Streams of bubbles then float the gunk to the surface where it's skimmed off. Wrangell plant operators say it could solve both water flow and quality issues.
But in the seven years since approving that plan, borough manager Lisa Von Bargen says the $9.5 million cost estimate has moved north.
"We're seeing enormous cost escalation in raw materials — 40% in some instances, even more than that in terms of lumber," Von Bargen explained at a Tuesday assembly meeting. "And so the likelihood that we're going to be able to bring the DAF plant construction in at the original engineering cost of $9.5 million dollars for which we've secured funding is highly unlikely."
And raw materials prices have skyrocketed during the coronavirus pandemic. Von Bargen added Wrangell's preferred engineering firm pitched a much higher price than expected.
Wrangell's assembly hired a water consultant from the Fairbanks-based Northern Testing Laboratories to address water quality issues while figuring out a plan for a new water plant. Von Bargen says while the consultant was wrapping up, they mentioned that a membrane filtration plant could be a significantly cheaper option for the Wrangell.
"We felt like, given that information, we could not move forward with the additional engineering-related expenses related to the DAF project without understanding what potential cost savings there might be by going with membrane technology," said Von Bargen.
So, the assembly agreed to spend $8,000 to see whether a membrane filtration plant might come in at a lower cost to the community, while still solving the issues with the city's current plant that uses gravity-fed sand filtration. Membrane filtration cleans water by forcing it through ultra-fine plastic or polymer filters.
But the consultant wasn't only in town to pitch new designs for water plants. They're also advising ways to keep the community's water from failing regulatory standards in the meantime. 
Public Works director Tom Wetor asked the assembly to approve the $2,300 purchase of a portable monitor that will allow water plant staff to pinpoint where in the system problematic contaminants are building up.
"Staff and I are still in communication with the consultant and continuing to monitor the adjustments that have been made and try to find the right pieces to the puzzle that will give us the highest quality water that we can have," Wetor said. "And this monitor just helps us a lot — helps us to be able to better identify where increases may be happening in the system and hopefully be able to isolate some of those things."
The city is also more closely monitoring levels of disinfection byproducts through this spring, and Wrangell's next quarterly state water quality test will be sampled next month. The most recent tests in February showed contaminant levels were well within legal limits.
Get in touch with KSTK at news@kstk.org or (907) 874-2345.