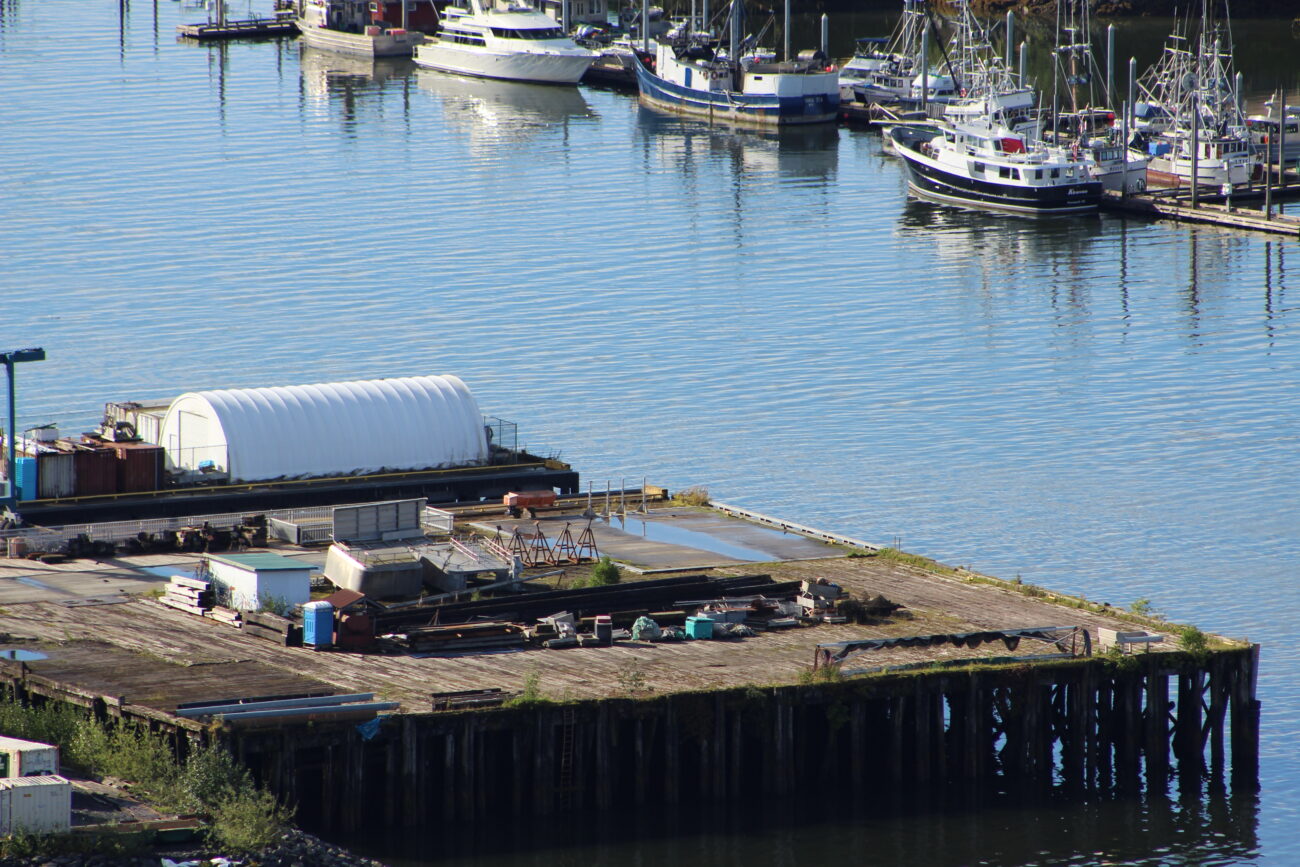 This article has been updated to clarify that the company is doing business under the name Fathom Seafoods in Wrangell.
There's going to be a new crab buyer in town. Both Sea Level Seafoods and a newcomer — Fathom Seafoods — are expected to purchase from commercial fishermen this summer.
President and CEO of Alaska Ice Seafoods Cody Mills says years ago, his company's original operation sold to Trident. But now Alaska Ice Seafoods — doing business as Fathom Seafoods — is looking to move back into Southeast Alaska.
"We do a lot of live seafood," Mills told Wrangell's assembly on Tuesday. "That's a big thing we do, which builds a lot of value for the fishermen because there's usually more money left for the fishermen because you don't have all these big processing costs."
The company will take over the lease of a Mill Dock plot in the Wrangell Marine Service Center. Fathom Seafoods bought out the former tenant: Crab Alaska LLC. Crab Alaska, owned by Wrangellite Steve Thomassen, had the lot since 2012 and was a crab buyer too. 
Wrangell's assembly approved the lease transfer of the city-owned property on Tuesday. It also approved a separate lease for Wrangell resident Dustin Phillips. He says he's planning to build a 40 by 60-foot building and ice facility on a lot adjoining the new Fathom Seafoods lot. 
"We're just excited to get to work," Phillips said. "So with the assembly's approval, we'll be ready to help to support the fleet here and make things happen. Just excited to get going."
Mills says it was Phillips — who will run the nearby icing and packing facility — that pushed the company to buy crab in Wrangell.
"We've been exploring the Petersburg and Wrangell area for expanding our crab business," Mills explained. "And we came across Dustin Phillips in that process. And we were looking pretty heavy into Petersburg at the time, and Dustin kind of kinda brought us over to Wrangell and showed us around and kind of convinced us otherwise."
The Washington-based company says it plans to purchase, procure, pack, and ship everything from crab to various salmon species to shrimp. They'll also offer ice and bait to Wrangell's fleet. 
But first on the docket is Dungeness crab. Mills told Wrangell's assembly that he actually shipped an ice house to Wrangell before the lease was even approved to try and get a head start with next month's opener.
"The clock's ticking on the dungey [dungeness] season," Mills said, laughing. "And I know fishermen are kind of worried about that. So we're going to do our best to try and get going before that. Dungey is a huge part of our business."
The Dungeness crab commercial fishery will open June 15. Buoy tags are available at state Fish & Game offices now.
Get in touch with KSTK at news@kstk.org or (907) 874-2345.