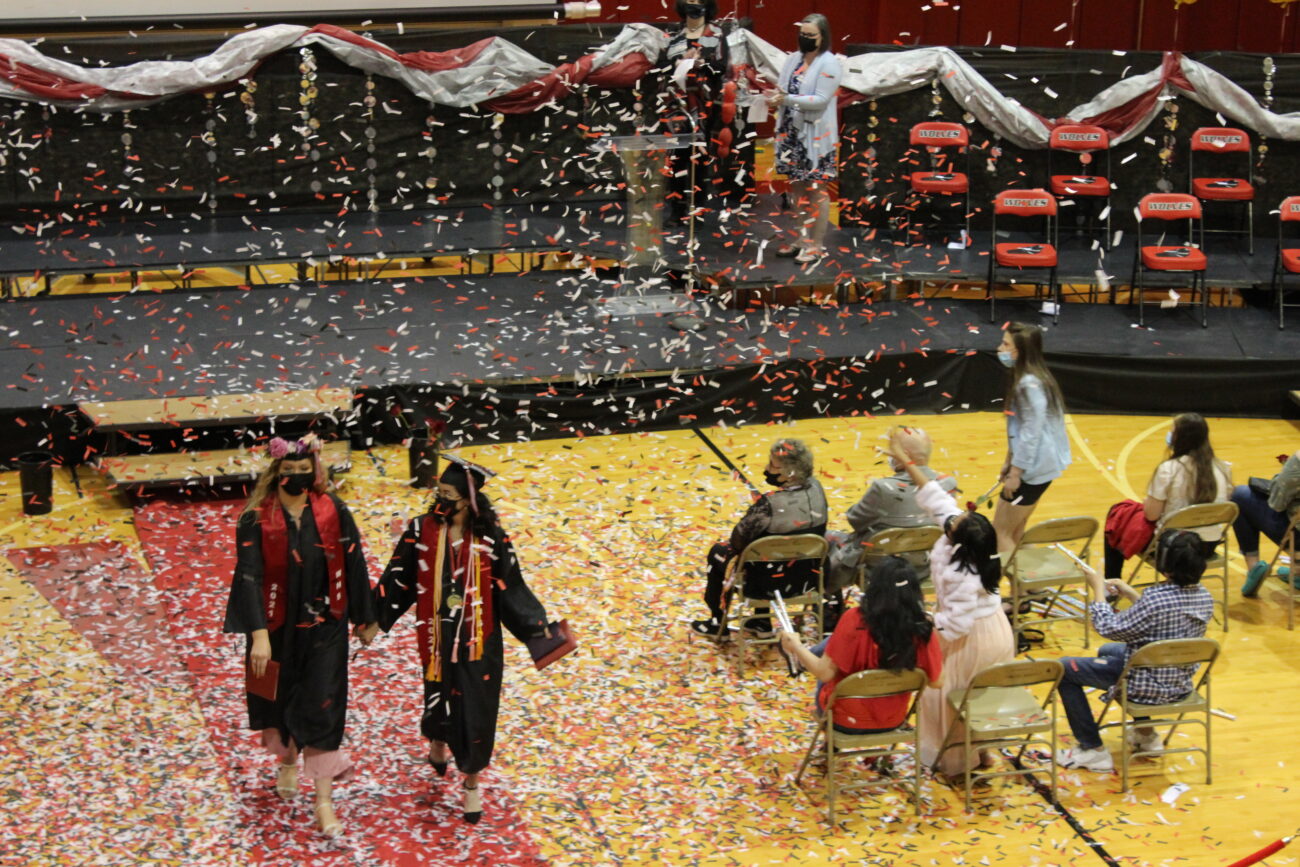 This article has been updated to clarify some details about 2020's graduation ceremony.
For most Wrangell students, this week marks the last week of classes. But for Wrangell High School's 14 seniors, it's their first week as high school graduates.
Wrangell High School's 14 seniors sat masked up and spaced out across a set of risers, which were festooned with garlands in the school's colors: red, black and silver. Two sets of puffy balloons spelling out '2021' floated overhead.
Salutatorian Jade Balansag moved to Wrangell from the Philippines in 2011. She thanked the community, the school staff, and her parents for sacrificing to make sure she and her fellow graduates could succeed.
"If someone would have told me 10 years ago that we were going to have our own house and I was going to attend college in the states, even at eight years old, I knew better than to believe that," Balansag related. "But here we are."
The original plan for 2021 graduation was to have Wrangell High seniors walk the dock — City Dock, that is. But this is Southeast Alaska, and shifting weather pushed the celebrations inside.
Last year's graduation was largely limited to one senior in the gym at a time, along with a small group of their family or friends. This year, loved ones were allowed to join in the group festivities, as all of Wrangell High's seniors graduated together. 
Balansag emphasized the resilience of the class of 2021, pushing through a very different last two years of high school than they might have expected.
"I know we didn't get the junior or senior year we deserve," she said. "I know we're burnt out and tired. But look how far we've come. How much we've grown. And how we aren't kids anymore. We are adults grabbing on to the future and holding on tight. We have graduates going into the arts, social sciences, natural sciences, nursing. We have incredibly talented artists, insanely hard-working people, and even some hilarious comedians."
Balansag was one of four speakers at this year's graduation ceremony. Co-valedictorians Terra Hoyt and Bruce Smith welcomed the assembled graduates and audience, and congratulated their peers for completing an unpredictable last year of school. Science teacher Heather Howe spoke as the invited guest.
"I encourage you to try things, fail gracefully, and live your life with passion and purpose. Have fun, be safe and don't do anything too stupid. Congratulations Class of 2021," Howe said has her final advice to the graduates.
Two seniors also graduated from state homeschool programs this year, making 16 total 2021 Wrangell graduates.
This year's graduates have earned almost $175,000 in scholarship money.
As the seniors graduating from the high school left the risers, family and friends shot off confetti cannons of red, white and black.
2021 Wrangell High School Graduates:
Valedictorian Terra Hoyt
Valedictorian Bruce Smith
Salutatorian Jade Balansag
Brett Abrahamson
Robyn Booker
Jacob Dow Allen
Annabelle Garcia-Rangel
Thien Khuong
Julia Miethe
Ashlee Olson
Logan Ritchie
Alexander Rooney
Elizabeth Stuart
Michelle Stuart
And 2021 homeschool graduates:
Aaliyah Messmer, graduating from IDEA
Savannah Rosemarie Smith, graduating from PACE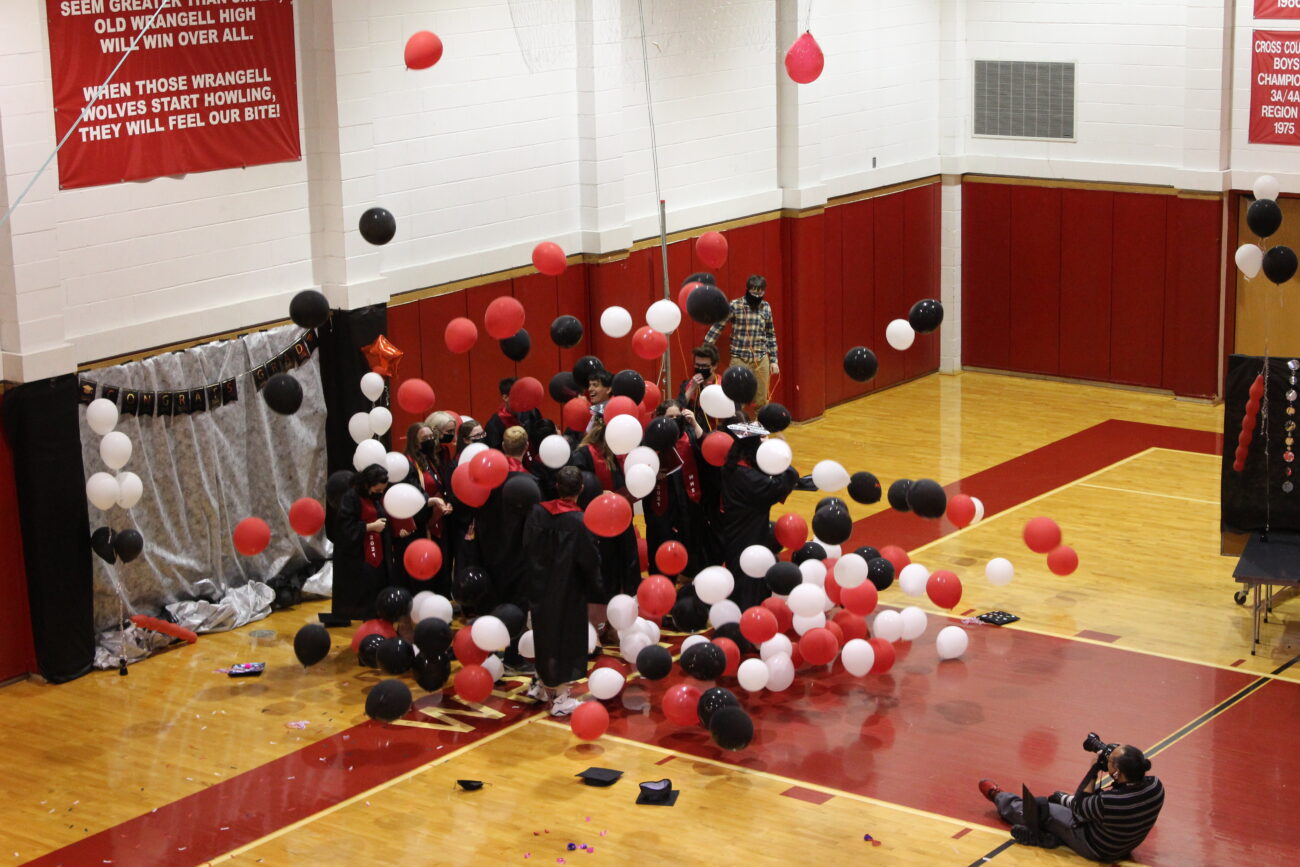 Get in touch with KSTK at news@kstk.org or (907) 874-2345.