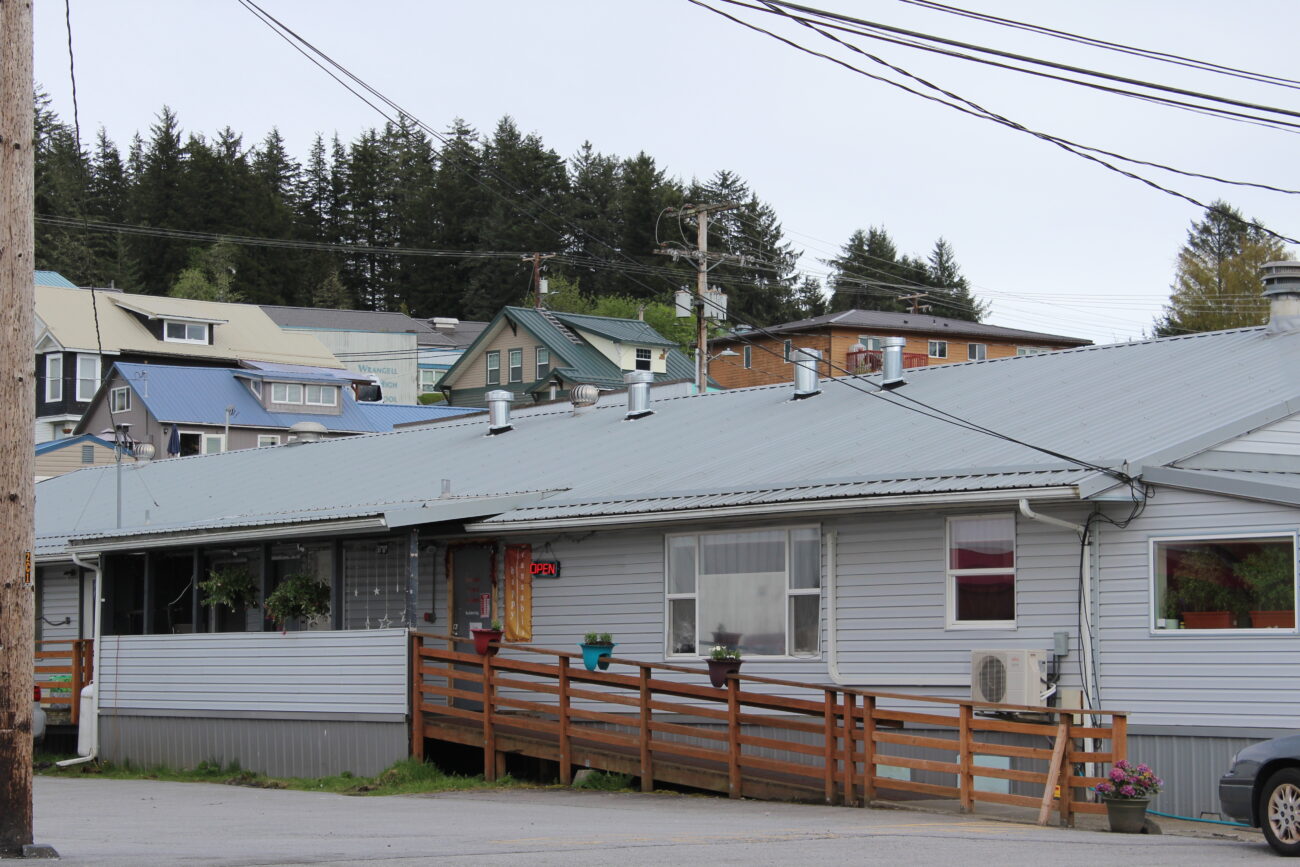 Cannabis consumers in Wrangell will now be able to purchase late-night pot.
That's after Wrangell's borough assembly passed an ordinance at their Tuesday meeting allowing marijuana businesses to keep the doors open until 10 p.m. each evening — a four-hour extension from the previous limit of 6 p.m.
Jill Privett was the only member of the public to speak in favor of the change. She says she supports extending the hours — even beyond what this updated ordinance allows.
"I'm encouraging the assembly to release their grip and let the owner of Happy Cannabis regulate his own business hours, the same as you allow Wrangell's local liquor stores and bars to conduct their business within the bounds of Alaska State law," Privett said.
Privett is a morning host for KSTK, but is not involved in the station's newsroom.
State law allows marijuana businesses to operate for all but three hours of the day: from 5 to 8 in the morning. The original ordinance allowing pot shops and limiting hours was passed under a different assembly in 2017. Assembly records don't offer a clear explanation for why elected officials at the time set the limit at six in the evening.
The new ordinance applies to any marijuana business that might operate in the City and Borough of Wrangell. But borough manager Lisa Von Bargen explained that the city administration basically let the owner of Wrangell's lone pot shop determine the new allowable hours.
"I asked him what hours he'd like to be open, and he said the average around the state is 10 o'clock," Von Bargen explained to the assembly. "So he said he could live with eight but 10 would be great, because that's the average. And I said 'We'll write it for 10.' So if he'd said midnight, I'd have written [the ordinance] for midnight."
The assembly did not consider eliminating the local cap on hours for marijuana businesses.
The owner of Happy Cannabis told KSTK he hopes to transition to later hours next month.
Get in touch with KSTK at news@kstk.org or (907) 874-2345.