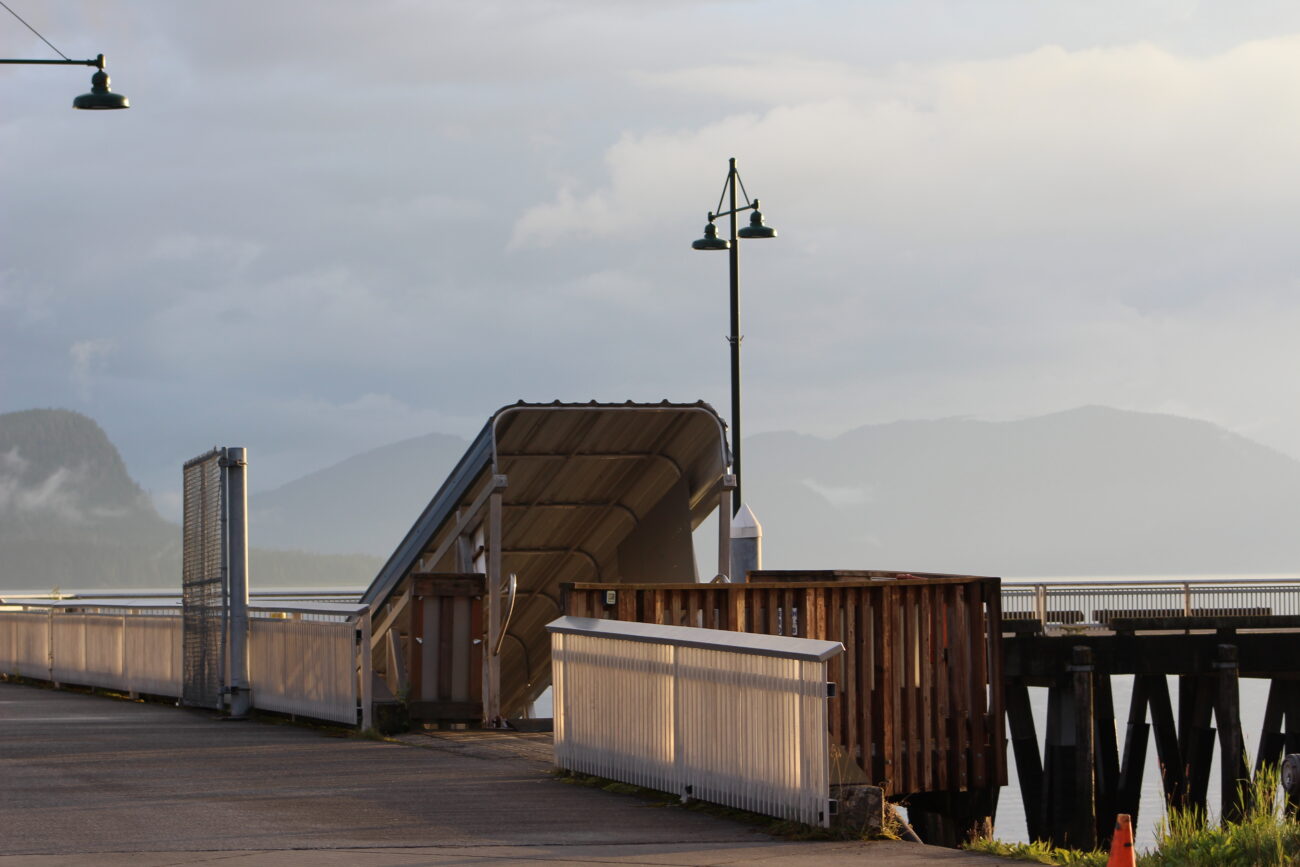 The return of Wrangell's cruise season is scheduled to begin tomorrow (Friday, May 28), with a tiny ship making the first port call of any passenger cruising vessel in Wrangell since 2019.
Wrangell's Economic Development Director Carol Rushmore says this season's expected number of cruise ship passengers has dwindled over the course of the year. Normally, around 20,000 cruise passengers pass through Wrangell. This year…
"We will probably be fortunate to see close to 2000 passengers," Rushmore says.
The first ship that's coming — the Kruzof Explorer from Alaska Dream Cruises — carries just 12 passengers. It has the lowest passenger count of any of the ships on the calendar. 
Rushmore says that the city's visitor bureau expects cruising to Wrangell to bounce back next year — if not sooner — as more and more people are vaccinated and case counts continue to drop.
"I mean, the cruise lines want to sail, cruisers want to cruise. Alaska is still that bucket list place. And it's huge on everybody's list," she explains.
President Biden signed a bill recently that will allow large cruise ships to come to Alaska this summer. But Wrangell wasn't ever a destination for the largest cruise ships. Rushmore says the visitor bureau has mostly been working to build the independent traveler market in Wrangell as the world begins to leave COVID behind.
"This year, the Convention and Visitor Bureau really has focused quite a bit on the social media — trying to get that program up and running through Facebook, Instagram, Twitter and trying to build a following and attract individuals from Down South," she says. Rushmore also adds she expects a fair amount of family and friend tourism in town this year, especially around Independence Day. 
"Wrangell has always seen a huge Fourth of July because of all the friends and families that come back to visit, as well as visitors that want that whole hometown Fourth of July," she says. "I know the state has pushed that marketing statewide and nationally, as far as [saying] 'Friends and family, this is a great time to come to Alaska: the open air, you can social distance, there are so many things you can do where you can feel safe from COVID.'"
In total, Wrangell is lined up to receive 44 stops from six ships over the course of the season. Four of the ships are operated by Alaska Dream Cruises, all of which carry fewer than 60 passengers.
Five stops from the 170-passenger American Constellation are also on the calendar. In August, Wrangell will host Silver Muse, an almost 700-passenger vessel operated by Silversea Cruises.
Get in touch with KSTK at news@kstk.org or (907) 874-2345.