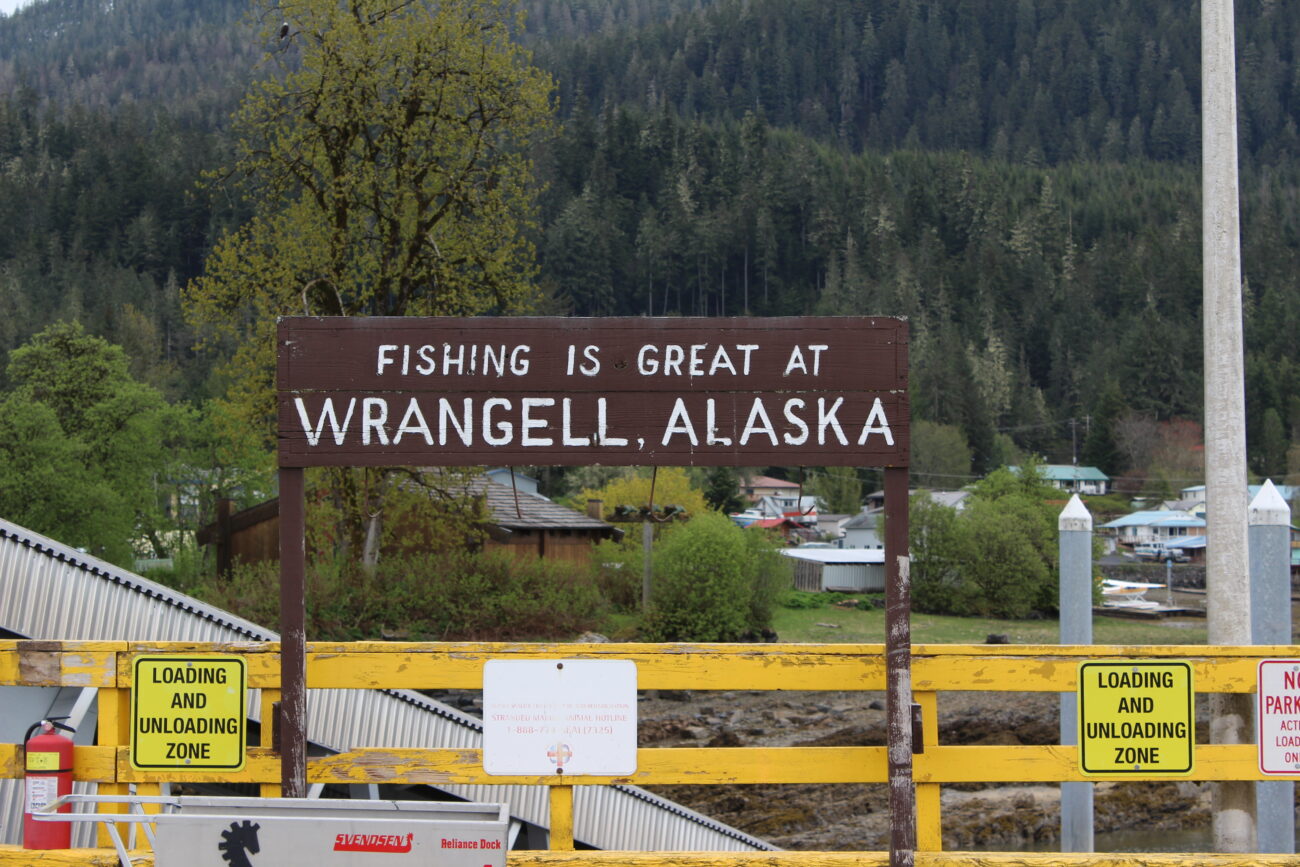 Wrangell hasn't held a king salmon derby since 2017. But this year, the borough's Chamber of Commerce is bringing back the historic competition for its 66th running.
"I've heard that a lot of people are excited about it," says Stephanie Cook, the Chamber's outgoing director, "So we're hoping for a good turnout. I know it's been a while since we've had a king salmon derby, and I know people have loved it in the past. It's obviously not going to be to the scale it was before, because we're just starting out again and it'll definitely be smaller. But we're looking forward to it and hopeful that we have a great derby."
Patrick Fowler is the Alaska Department of Fish and Game area manager for sport fishing around Petersburg and Wrangell. He explains that communities across Southeast have had to cancel king derbies or switch the focus to silvers.
"Wild king salmon stocks are basically doing terrible," Fowler explains. "We've implemented a suite of management actions in both commercial and sport fisheries to eliminate or reduce our harvest of Southeast Alaska wild stocks. Beginning in — it was, I think, 2017 off the top of my head — we started taking pretty restrictive action across Southeast, but especially in the Wrangell area."
Things haven't improved in the years since. Ketchikan's king salmon derby organizers elected to back off of derby plans this year over continued concerns about wild chinook stocks in Southeast.
That's not to say that ADF&G did — or even can — force communities not to run king derbies. Both Ketchikan and Wrangell run what are called "unsanctioned derbies," where the sport-caught fish aren't allowed to be sold. Wrangell's king salmon derby, and any other unsanctioned derby, just have to operate under the area's current sportfishing regulations.
Fowler says that most of the districts in the Wrangell area open to retention of kings on June 15.
"Essentially," Fowler says, "What Wrangell did this year is they just chose to host the derby outside of the historic timing there, during the times that we are going to allow some retention of king salmon in some of the area, not the entire area. And, you know, essentially the amount of the magnitude of harvests that we anticipate from the Wrangell derby is a low enough level that we don't need to change the sport fishing regulations because of that harvest."
The June 15 opening doesn't include District 8, the waters closest to the mouth of the Stikine River, and a portion of the Eastern Passage, which won't allow sport king fishing until mid-July.
Wrangell's 2021 king salmon derby is scheduled to run from June 15 – June 30. That's a bit shorter than the king derbies of the past. Wrangell used to host the longest salmon derby in Southeast, running for more than a month through May and early June during the height of the king salmon run.
Tickets cost $25 and are available for purchase at many local businesses — Sentry, Ottesen's, the Totem Bar, and Angerman's — as well as the Chamber office. Weigh-ins will take place at the top of the Reliance Harbor ramp from 9 a.m. to 9 p.m. during the derby. And Wrangell's Chamber of Commerce says derby booklets are on the way. 
The first place fish will take home $3,000 this year, with $2,000 and $1,000 for the second and third place salmon, respectively.
More information can be found at wrangellfishderby.com.
Get in touch with KSTK at news@kstk.org or (907) 874-2345.