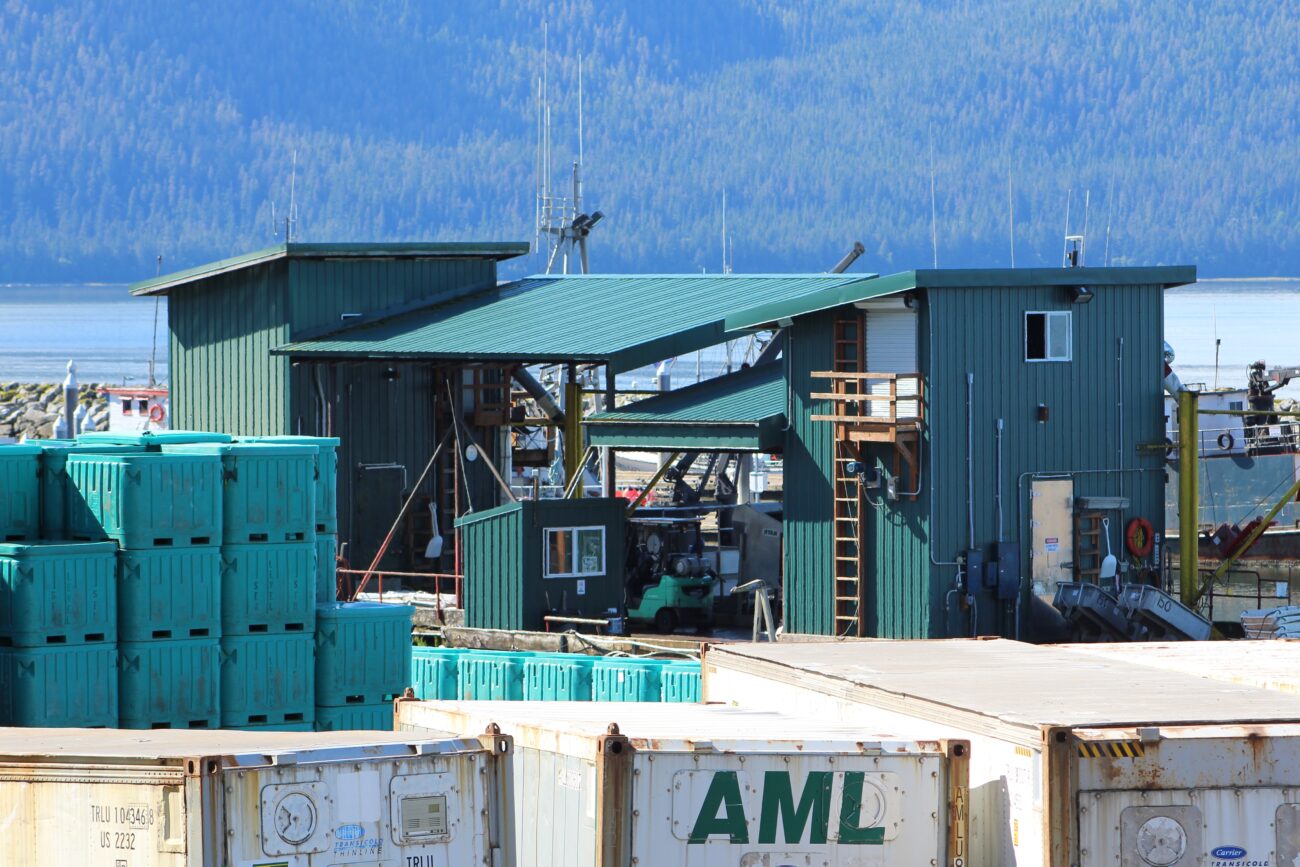 As more and more of the Alaska population is vaccinated against COVID-19, communities are beginning to open back up. Wrangell officials are grappling with a question: how to best spend the borough's remaining federal pandemic relief funds? 
Wrangell's assembly recently earmarked $70,000 to support a robust COVID-19 testing program for employees of one of the island's seafood processors.
Oregon-based Sea Level Seafoods brings on 25 to 30 workers each summer during the fishing season.
At its June 8 meeting, the assembly considered expanding the testing to include Wrangell's other fish processors, as well as charter and tour operators in town.
But instead, it canceled the funding altogether. 
"My issue with this is that we already have a free testing program in Wrangell," explained Mayor Steve Prysunka. He voted to rescind funding for Sea Level's COVID tests. "I don't understand why they have to have us paying for their further tests. I appreciate that it's not the city's money. It's the fed's money, but we have to be responsible with the fed's money as well as our own money."
Right now, the state runs a testing program at Wrangell's airport during the twice-a-day jet arrivals. Prysunka said it felt like a frivolous use of public funds, just to have testing be a bit more flexible for the seafood workers.
And assembly member Dave Powell agreed.
"If it's free somewhere, go to the free one," Powell said. "I mean, if it doesn't fit your schedule, then change your schedule. That's the way I feel about it. If we could get it free somewhere else, then why are we paying and wasting this money on that?"
Sea Level has not commented. Last year, the borough authorized spending up to $60,000 of its pandemic funding to sponsor tests for Sea Level employees. The total cost came in at around $22,000 for last year's tests.
Assembly member Bob Dalrymple says he believes seafood processors should aim to have workers vaccinated, not just tested for COVID-19.
"The goal there should be vaccinations, as soon as possible," Dalrymple said. "And that may not fit into the schedules of their workers and stuff. But again, they can get a free vaccination, as well. So that should be the objective overall, I think."
Employee testing hasn't been the only point of pandemic fund dispersion discussion, though. Last month, the borough assembly approved spending up to $60,000 of FEMA public assistance funds for a summertime COVID isolation site. 
Borough manager Lisa Von Bargen explained that her office felt that as cruise ships return to town, having an isolation site for visitors or staff is of utmost importance to protect the local economy from shutdowns: "There's no way for someone to get off the island, if they are COVID positive, they have to have a place to go. So this really is an insurance policy for our businesses and for our visitors coming into the community that they can go someplace if the worst-case scenario happens."
But Dalrymple disagreed, saying that money that comes from the feds — even if it isn't directly from community members — can still be misspent. 
"It's federal money, but I still think this really doesn't pass the red face test for public expenditure at this time, where we are in the pandemic," Dalrymple stated.
Ultimately, a majority of Wrangell's assembly saw the isolation site as a worthwhile expenditure. Dalrymple was the only assembly member to dissent.
In terms of other pandemic mitigation measures, Wrangell has an honor-system mandate that unvaccinated people traveling into Wrangell from out-of-state get tested for COVID-19. There is no penalty for not complying. Fully-vaccinated people aren't asked to test upon arrival.
The borough received $125,000 in federal aid specifically to bolster COVID vaccinations and testing in the community. Depending on whether the state continues its airport testing program, Wrangell officials say they may use some of that money to continue free COVID tests during daily jet arrivals at the airport.
Get in touch with KSTK at news@kstk.org or (907) 874-2345.