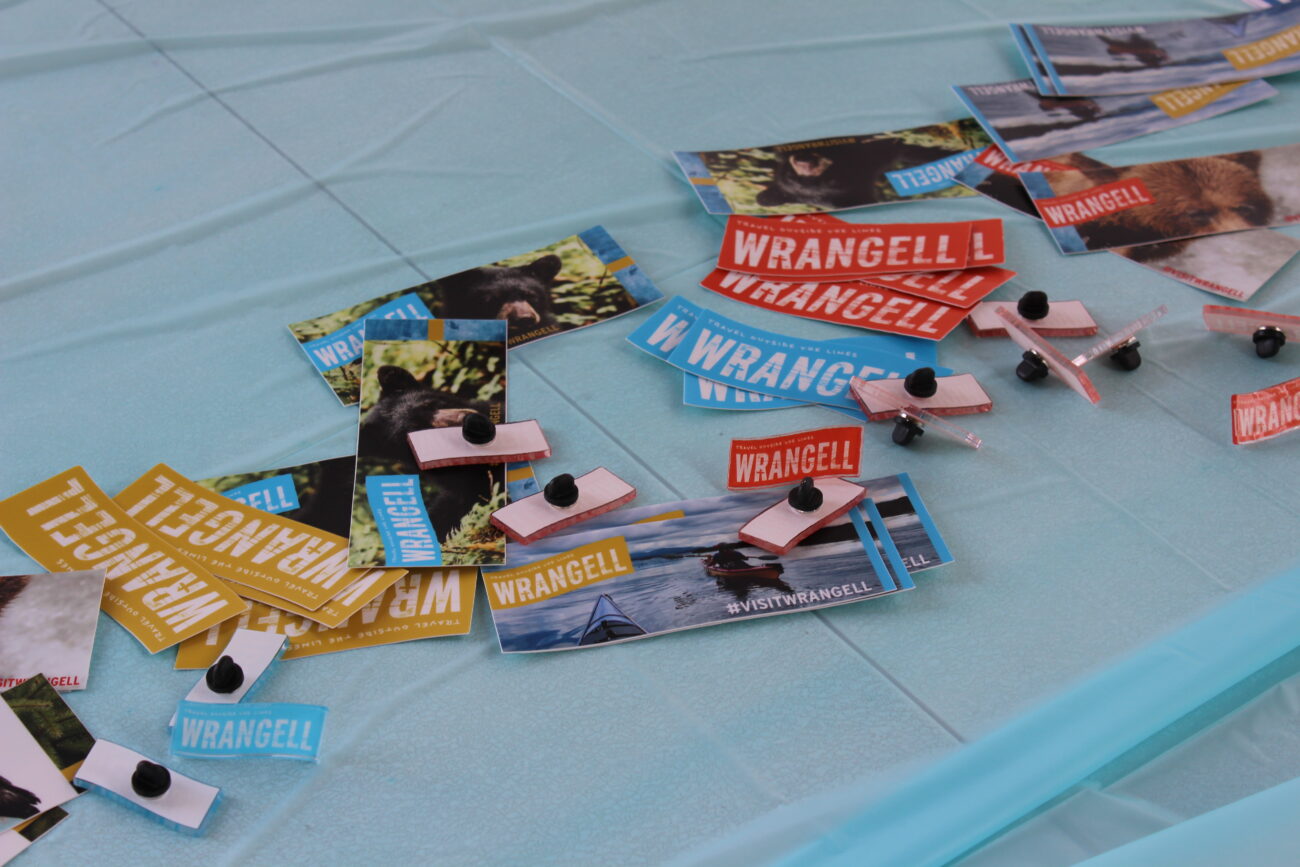 Southeast Alaska's visitor industry was hamstrung by COVID-19, and Wrangell has been no exception. The borough used some of its federal pandemic relief to invest in attracting future visitors to the small island community.
What is Wrangell?
Who is Wrangell?
And why should anyone come here?
"A brand is so much more than just the logo," says Convention and Visitor Bureau member Brooke Leslie. Developing Wrangell's new visitor brand was a breakneck process, out of necessity. The CVB used $45,000 of federal pandemic relief for the project, so they were working on a deadline. They hired Anchorage-based Spawn Ideas to help with the rebrand.
"A lot of things people had been expressing — stakeholders to the industry and then also other community members — was concern over becoming like Juneau, or Ketchikan," Leslie says, "And it's just sort of this fear that's been there."
CVB launched the new brand earlier this week (June 14) at the golf course covered pavilion, inviting local government leaders and industry workers to celebrate.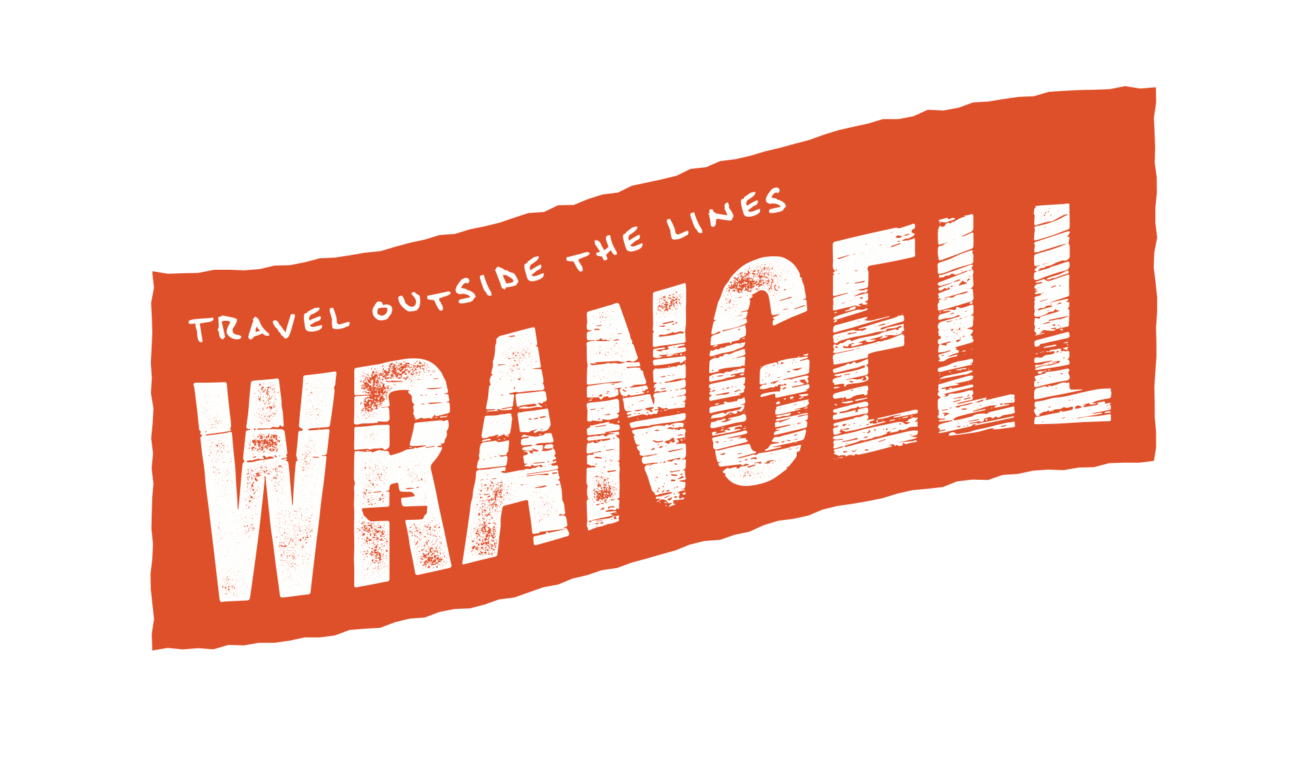 Tables were strewn with pins, stickers, and flyers, laying out the highlights. The fonts, the messaging points, the logo, the brand colors.
Colors are important. A rusty red, ochre yellow, and glacier blue feature most prominently. Borough assembly member Patty Gilbert said she sees community history in the color choices: "The colors remind me of the original colors of the Nolan Center, because they were painted to resemble containers coming in."
The rebrand also comes with a new logo. "WRANGELL" is written out in all-caps. It makes a slight s-curve, and the logo is more opaque at the 'W' end, as if it was painted with a bristle brush. An eagle head on a totem pole fills the bottom of the 'R.' The new motto: "Travel outside the lines," is written in smaller, handwriting script which Leslie says speaks to the type of people Wrangell hopes to attract.
"We're after visitors, not tourists," Leslie says. "So not after the Disneyland Alaska experience, we're after those that are willing to spend a little more to go off the beaten track and have an authentic experience, who understand that it's a little rough around the edges and what you see is what you get, but once you get here, you'll get it."
That resonates with Gilbert. She says she's a fan of the brand's sentiment: "Visitors welcome, tourists, not so much."
"I'm giggling about that tagline," Gilbert says, laughing, "Because that is Wrangell. That is Wrangell."
To be clear, potential Wrangell visitors won't ever be seeing that statement on an Instagram ad. But it's a cheeky idea meant to inform what messages do get sent out to the public. One of those things that sets the town apart.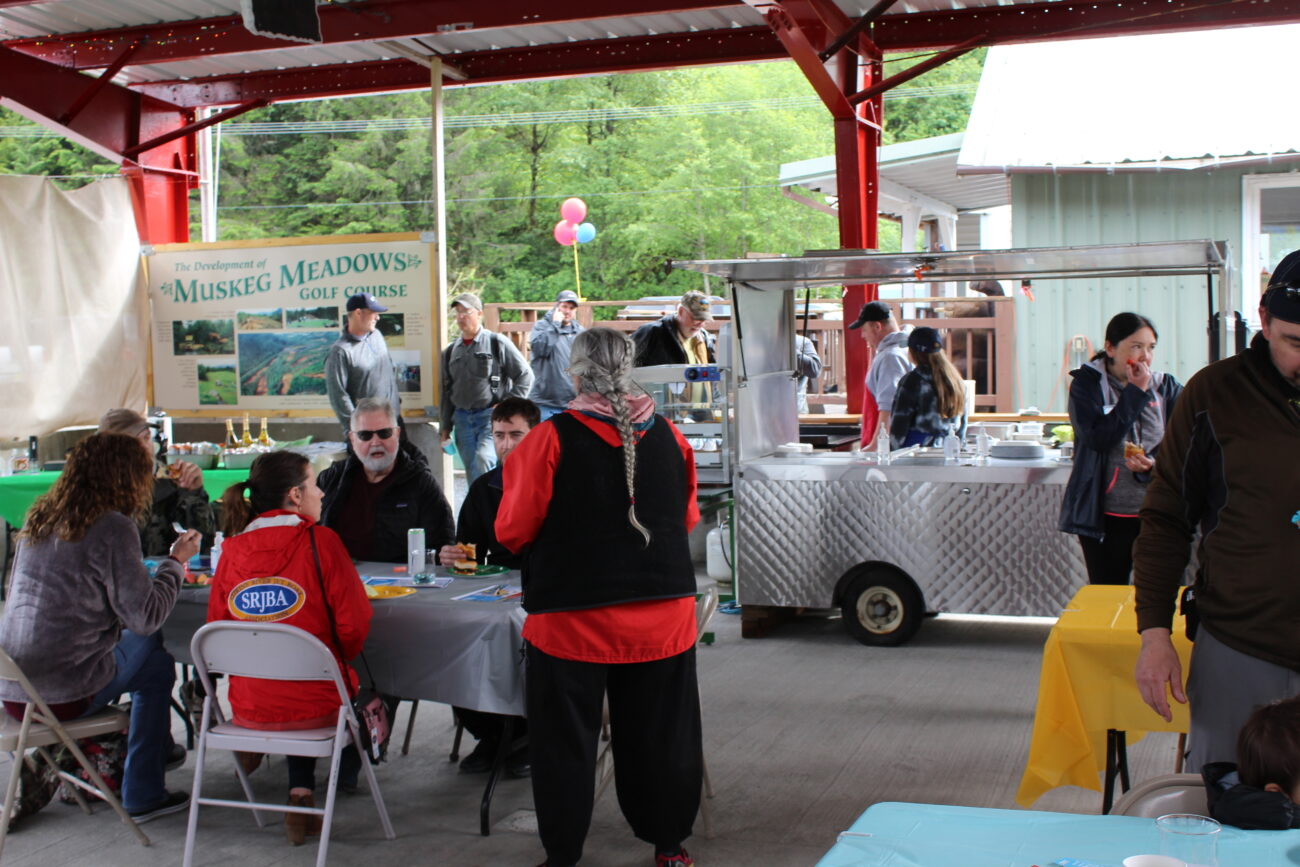 Those who make their living in tourism are digesting the new message. Caitlin Cardinell is executive director of the Stikine River Jet Boat Association, which coordinates between cruise lines and local tour operators.
"I'm a little surprised at the primary colors, a little bit," Cardinell says, with amusement. "I'm still trying to absorb that."
But Cardinell says she's happy with the chance for updated and cohesive visitor messaging.
"I'm excited that we got the opportunity to have some funding to rebrand Wrangell, because that's pretty imperative. I think Wrangell is at a point in its existence where we need to reinvent our identity," she added.
Borough assembly member Bob Dalrymple says he's kept copies of regional tourist magazines throughout the years. He says this design revamp sets Wrangell apart from the usual cliches.
"Everybody for the last five years has some big grizzly bear or brown bear on their cover," Dalrymple says with some exasperation. As a former district Forest Service ranger for Wrangell, Dalrymple does add he believes Wrangell has the best bears. He says that the town needs to distinguish itself, and Dalrymple says he thinks the new brand is effective on that front: "It pops different than other communities, which I think is important."
He's also excited about the opportunity to come out and celebrate the community in the wake of the COVID-19 pandemic.
"Wrangell needed some uplifting thing, opening into the future," he added.
The covered pavilion at Wrangell's golf course filled with chatter and the smell of frying burger patties. All the food, and the flowers, came from local vendors — a sort of who's who of Wrangell restaurants and caterers. It was a little slice of Wrangell… with not a chain store or franchise in sight.
See Wrangell's new brand in action at travelwrangell.com.
Get in touch with KSTK at news@kstk.org or (907) 874-2345.