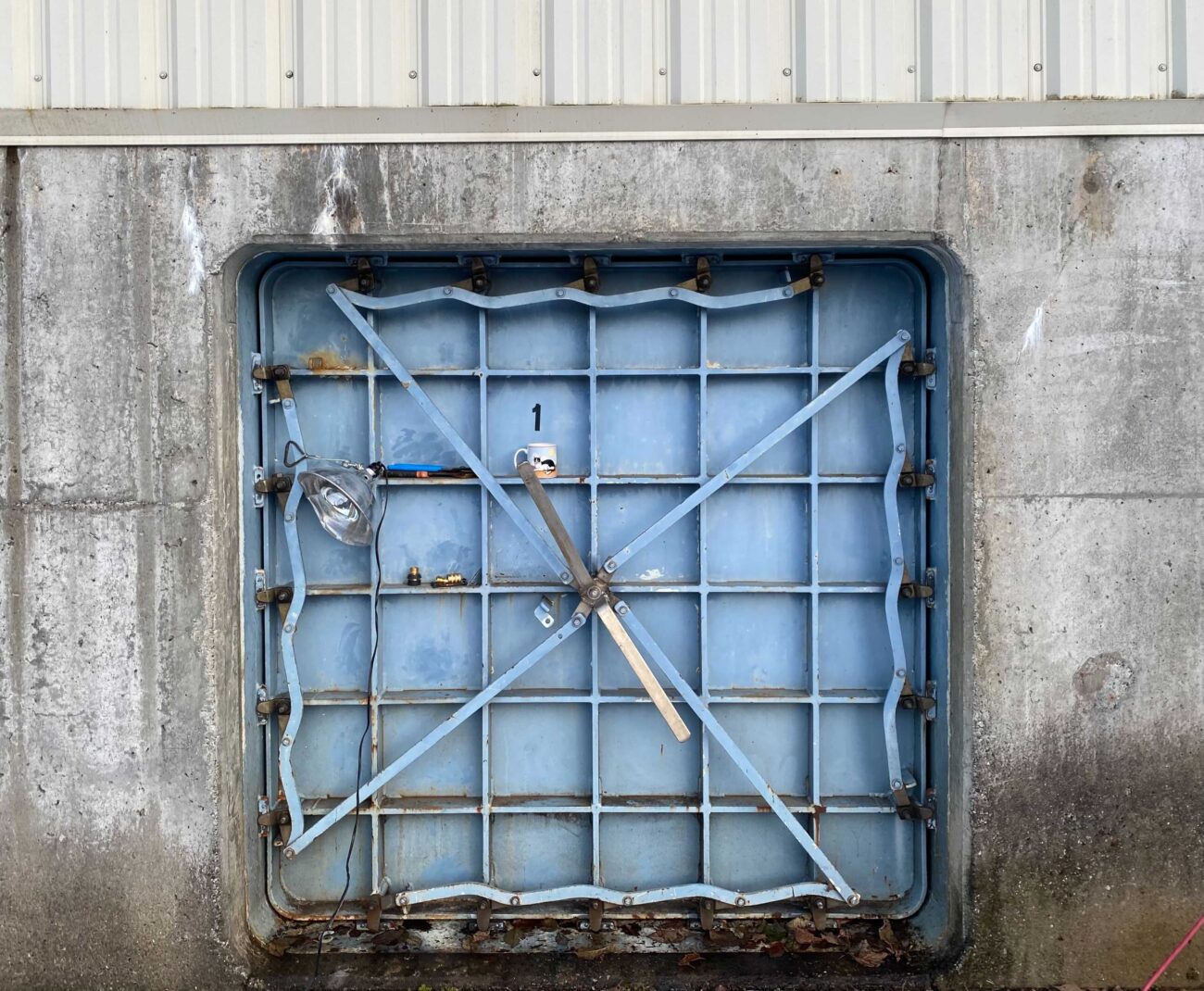 Wrangell's Borough Assembly will seek an updated cost estimate to replace its failing water treatment plant. But the decision didn't come easily.
Wrangell needs a new drinking water treatment plant. The existing plant works by filtering the community's muskeg water through a variety of sand filters. It struggles to efficiently treat water, and regularly fails to meet state water quality standards.
The borough has a plan for a new plant that uses a process called dissolved air flotation to clean water. That works by treating the water with chemicals that clump contaminants together, then with streams of bubbles that float gunk to where it can be skimmed off.
But how to pay for it has been a vexing question for the 2,500-person community.
In 2017 and 2018, Wrangell secured over $9 million in grants and loans from the U.S. Department of Agriculture and the federal Economic Development Administration to help offset the costs of a new water plant.
The problem is that the nearly $10 million price tag for a new plant was calculated back in 2017. Materials costs have skyrocketed in the years since, especially during the pandemic.
This puts Wrangell between a rock and a hard place, because there are also deadlines for the federal grants and loans. Richard Moore, a civil engineer with the federal Economic Development Administration says that Wrangell needs to get the ball rolling on a plant, or risk losing out on outside funding.
"The general feeling here is that you're two years into your grant and you really haven't done anything yet. And that gets to be a kind of a red flag that gets bigger and bigger with every passing month," Moore explained. "So what happens when recipients can't get anything done or don't get anything done is the EDA starts to consider termination. I don't think we're there yet, you have a lot of time, but we're also wanting to see some progress."
After failing water quality tests last year, Wrangell's assembly committed to more frequent water tests, and hired a consultant to propose interim solutions to keep the water flowing and in quality compliance.
In addition to interim measures — which could cost the community around a million dollars in total — the consultant also recommended spending $8,000 to look further into a different type of water plant.
At a work session Tuesday, the assembly considered whether to re-evaluate all of the possible kinds of water treatment plants — a project without a known cost — or spend about $25,000 to get an updated cost estimate from the 2017 preliminary DAF plan.
Assembly member Dave Powell worried that the assembly might be spending money just to find out it still can't afford a plant.
"Okay, we're gonna go out, and we're gonna ask them to do another update for 25 grand. And I mean, we're all realists here. So we all know what's been going on in the world right now. All the costs have gone exploding. So a $9 million plant right now could go up to 12 — to $15 million. And if it does, we're done," Powell said. "This $25,000 — Is this what we're going to do spend to see if we're gonna go to design? Is that what we're doing?"
City officials have stated on multiple occasions that covering the debt service alone from a new water plant would cause the local water rate to increase by at least $10 a month [a 30% increase from the current residential rate of 32.28].
But assembly member Anne Morrison — and other fellow assembly members — said they felt that updating the cost estimate was the only path forward, considering the federal funding requirements, and the 20 years Wrangell has already struggled with its current plant.
"If we don't do it, if we keep kicking the can down the road," Morrison said: "Number one, our system is not working. Number two, it's going to cost four times as much by the time we get around to doing it. That's the way infrastructure is. So I'm of the opinion myself that we go ahead, do the update on the costs. Maybe take the risk on the engineering, get the thing rolling."
The assembly asked the borough manager to move forward with the updated cost estimate for a DAF plant. Because it needs to get over the sticker shock from the original $9.5 million price tag – which it received nearly four years ago.
Get in touch with KSTK at news@kstk.org or (907) 874-2345.