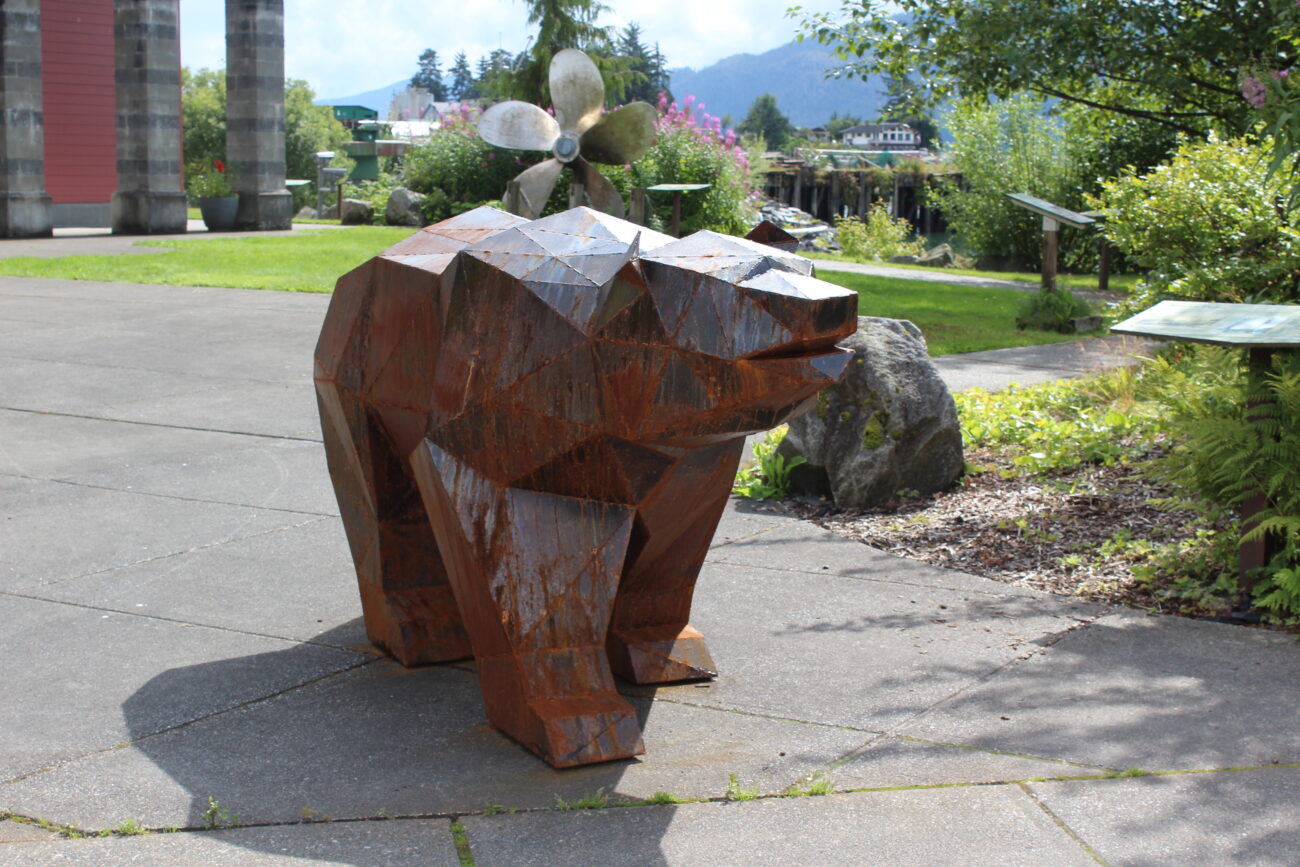 This article has been updated to reflect the correct time for Wednesday's art workshop.
Live music will return to Wrangell's Bearfest, the late-summer festival celebrating the height of bear feeding season which features a mix of art, music and foot races around the island.
Arizona blues guitarist and singer Leon J and the northern Idaho Americana band The Powers will be Bearfest's headliners this coming weekend.
The groups will play live music at Wrangell bars and host other jam sessions and performances from Friday through Sunday. The only music event for which tickets are required is The Powers' performance at the Bearfest Dinner & Auction.
Bearfest 2021 kicks off with an art workshop and bear symposium at the Nolan Center. The art workshop is scheduled for 1:00 p.m. Wednesday, with the bear symposium on bear evolution and history in the area at 6 p.m. Wednesday.
Festival highlights are set to include two evenings of symposia on recent bear research, Tlingit storytelling, the annual Bearfest dinner and auction at the Stikine Restaurant, the Bearfest kids' fish toss, a golf tournament, a sushi demonstration and class, community market, and the Bearfest Marathon, half-marathon and 5K races.
The COVID-19 pandemic prevented Lower 48 bands from traveling to Wrangell last year, although other festival events took place outdoors or with pandemic mitigation measures in place.
BEARFEST SCHEDULE: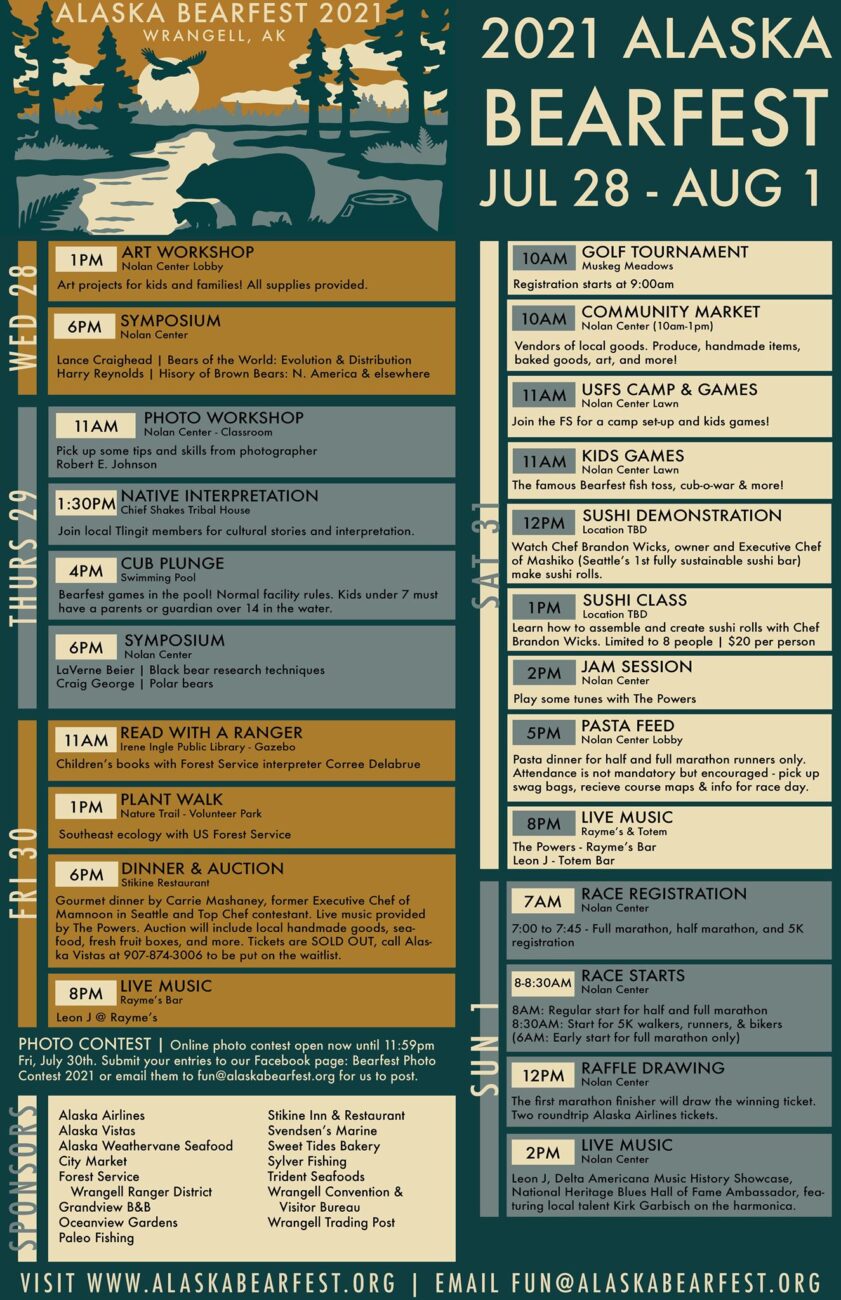 More info is available on the Bearfest website.
Get in touch with KSTK at news@kstk.org or (907) 874-2345.