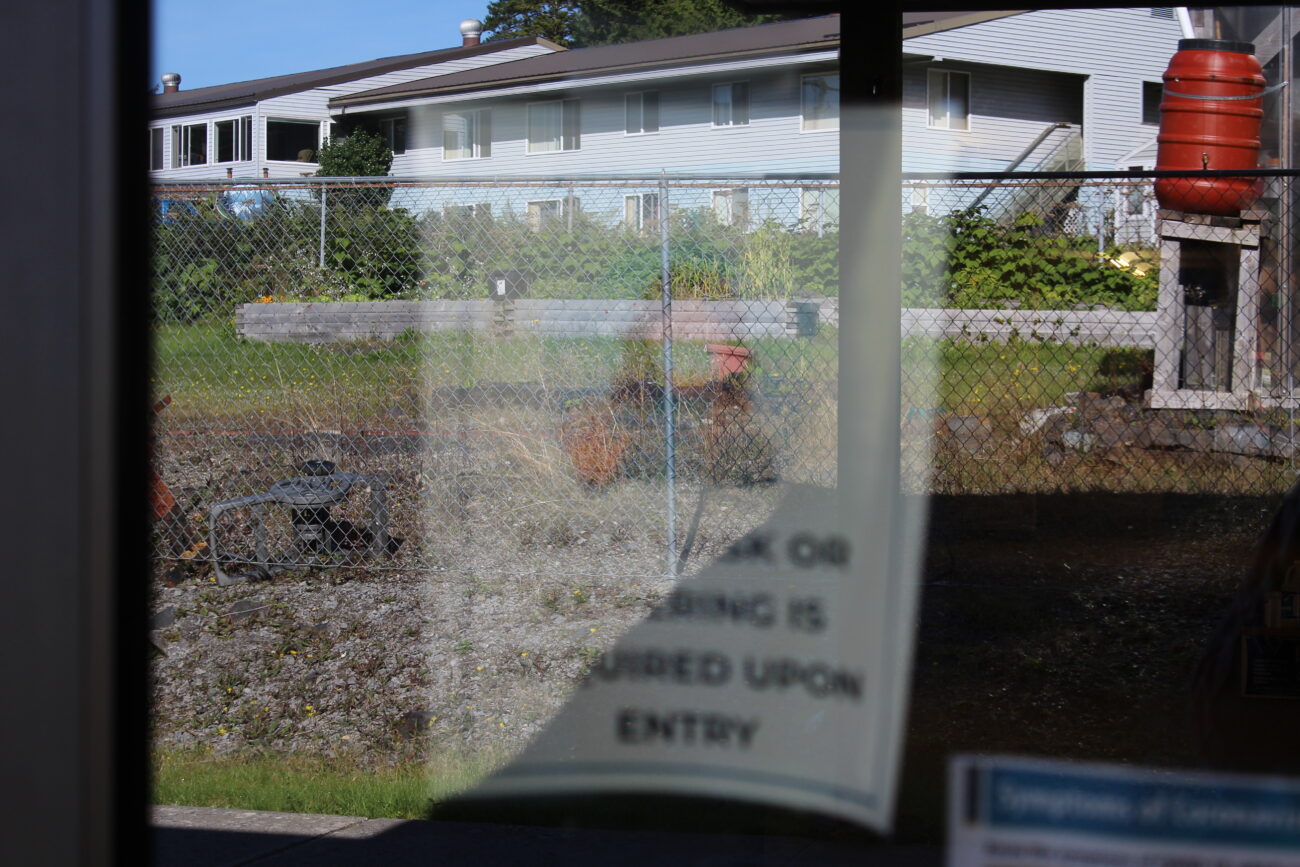 Wrangell students will be back in classrooms in less than a week (on August 30). KSTK spoke with Wrangell Public Schools' new superintendent about preparations for the coming year. 
The halls of Evergreen Elementary School are dark, but the grey indoor-outdoor carpeting smells faintly of soap — it's been freshly shampooed in preparation for the start of classes next week on August 30.
"We're working on the gyms where, you know, we've been storing things lately," says Bill Burr. It's his first year as Wrangell Public Schools' superintendent. He started the job on July 1.
"We're ready to go, we hope, for all the shining faces on Monday," he adds. Or, more precisely, shining eyes. Students and staff will be required to wear masks while indoors at all three schools, regardless of vaccination status.
Mandatory masking in the schools was a point of controversy last year.
"I don't think anybody is overjoyed about masks in general," Burr says, adding that a community survey asking for input on the district's mitigation policies came back mixed. About half of the respondents said they wanted masking to be optional. Another third said they preferred more strict masking policies. The school board ultimately decided to make masks mandatory all the time.
"We are trying to do the safest thing for the students across the board," he explains. "So it's a tough decision, and it's not without sleepless nights in trying to find where the best medium is to accommodate everyone."
Other than masking, though, Burr says many other aspects of the school day will be closer to what a school year looked like pre-pandemic: "We're trying to put some normalcy back into what would be recognized as a school day."
Staff won't be taking kids' temperatures, for one.
"It was taking a great deal of time without as much benefit," Burr says, "and we'd really like the students to have as much educational time as possible."
And there won't be pods of students — they'll be in classes of pre-pandemic size, with just three feet of distance, following guidelines from the federal Centers for Disease Control and Prevention.
"As long as students are at least three feet apart and masked, they're not considered close contacts, which is a huge change from last year," he adds.
The district is not requiring vaccinations for staff, or eligible students, but they're encouraged: "We greatly encourage vaccinations for staff and any students that are eligible that's 12 through 18 [-year-olds] for students, especially if they're traveling. The Wrangell community does travel, it's just a necessity for many people. So having a vaccination is greatly encouraged by the school. But it is not required at this point."
Burr explains that the district mitigation plan this year is basically a slimmed-down, streamlined version of last year's policy, and it's subject to change, just like any district policy.
"We will be looking at the mitigation plan again at the board meeting in September, where we'll be discussing any changes once students are back," Burr says. Things become clear when kids are actually in classes, so "We're going to have to adjust a few things. And masks might — will be discussed at that point."
Burr says there are about 190 students enrolled as of the beginning of this week, with more expected to sign up before school starts.
That's already a higher district-wide enrollment than last year. During the first week of school in 2020, there were only about 160 students registered for in-person school in Wrangell.
The district anticipates — and budgeted around — an enrollment of 225 students districtwide for the coming school year, and he adds: "But we have space for more students."
Wrangell is in the midst of its largest COVID-19 outbreak of the pandemic, with around 20 cases reported in the last week.
"Hopefully," Burr says, referencing the outbreak, "The community and the school and everybody can work together and those cases will drop, and then we have a little more flexibility in what we do in our mitigation plan to meet the guidelines of both the American Pediatric Association as well as the CDC."
But the school district is moving forward with preparations for in-person school. For Burr, it presents an exciting new experience — meeting the whole staff face to face, eye to shining eye, for the first time.
Get in touch with KSTK at news@kstk.org or (907) 874-2345.