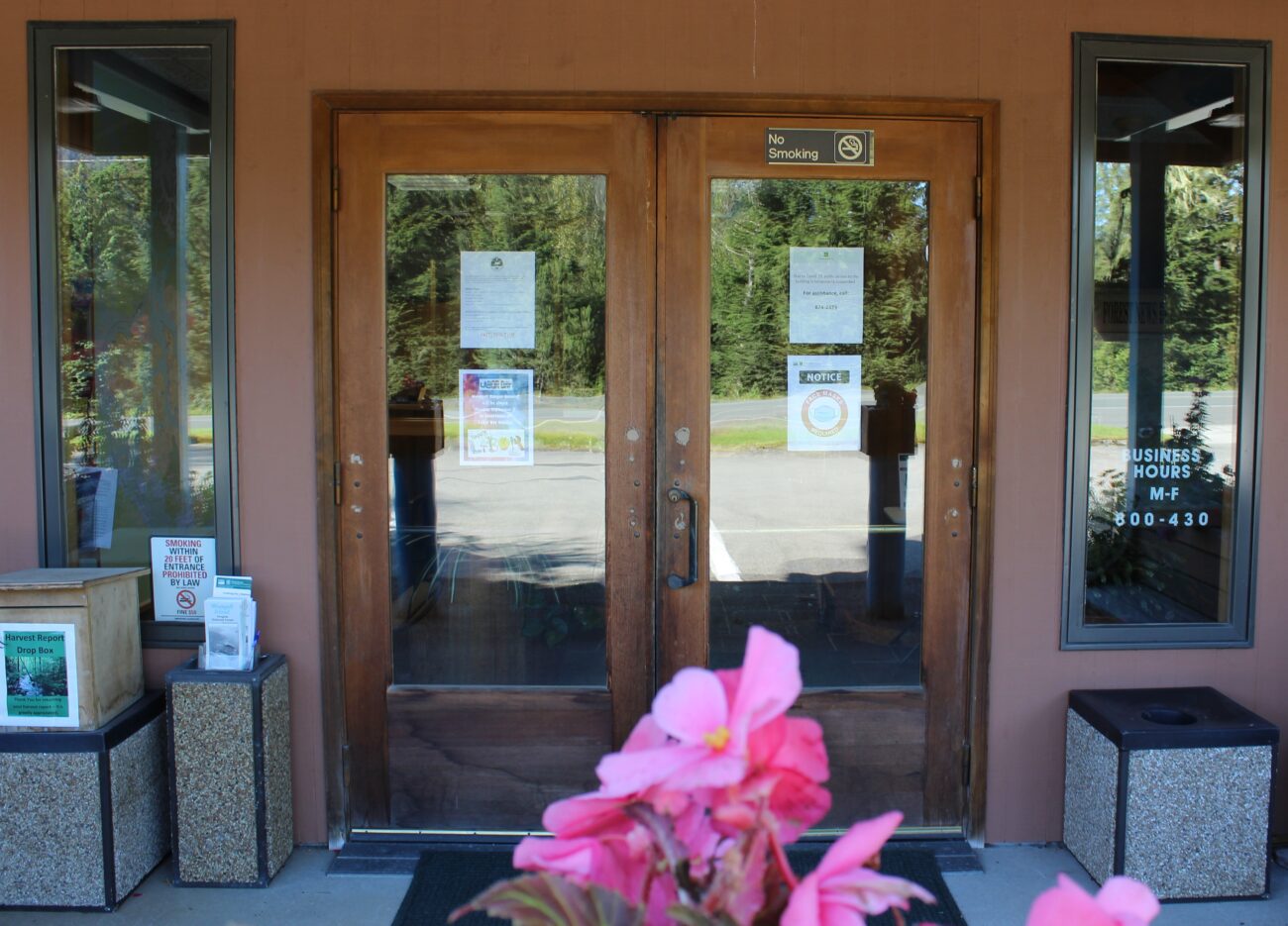 It's been more than a year since Wrangell had an Alaska Department & Game office presence on the island. That follows the Dunleavy administration's decision to close the local office and veto last year's efforts to restore funding.
But now the legislature has reinstated the funding and the agency will be returning to town on a temporary basis, but it's not what some had in mind.
As a small island community in Southeast, miles from a lot of other small island communities, Wrangell doesn't have super complicated Fish & Game needs.
"We don't necessarily need a biologist in town," says Chris Guggenbickler, the chair of Wrangell's Fish & Game Advisory Committee. "They can do that from Petersburg, that's fine. What we do need is a staff person."
He says it's frustrating for the state to impose tagging and reporting requirements for hunters and fishermen, then make them navigate complicated processes online, or travel to another community to remain above board. 
Alaska lawmakers allocated funding in the budget to bring back a small ADF&G office in Wrangell this year. And unlike last year, it escaped being vetoed by Gov. Mike Dunleavy.
In August, Fish & Game announced that a Wrangell office would re-open, but it would only be open for the duration of the hunting season, says Tom Schumacher, the regional wildlife supervisor for the Alaska Department of Fish & Game.
"It's a, as far as I know, a temporary arrangement for just this year," Schumacher says. "I don't know what the future holds. I'm not sure. I know this took place at the legislature [and] commissioner level. And I was just asked to open it."
At a higher level, there's no long-term commitment. Rick Green, an Assistant to the Commissioner, says that's because the funding doesn't cover the cost of reopening a year-round office in town. 
"The appropriation of funds does not fund a full-time job," Green explains. "So it will be seasonal this fall for our staffer in Wrangell, and then we're going to reassess this spring."
In the meantime, the state employee will be working out of the U.S. Forest Service's Wrangell District Office, Schumacher adds: "They [the Forest Service] offered it to us for nothing. We no longer have an office building, so we would need to set up a lease and things like that, which for two months isn't worth it."
And Schumacher says since the position doesn't seem to be permanent, nobody will be hired at this point in time to replace the Fish & Game staffer who was laid off last year. Instead, staffers will travel to the community week by week: "It'll be a rotating cast. It didn't seem worth going through the hiring process to hire and train somebody for such a short time, so we're just going to rotate existing staff from Juneau and Petersburg through there."
Rep. Dan Ortiz had worked to restore $66,000 in funding for Wrangell's Fish & Game office. The Ketchikan independent says he knew the money restored to the budget wasn't enough to reopen the Wrangell office full-time — but he thought there'd be more than just for the hunting season.
"My understanding was that the seasonal basis would include fishing, and the person there would issue permits, pots those kinds of things, and that the office would handle fishing issues as they may or may not have come up from, say, the gillnet fleet in Wrangell," Ortiz says. "So I'm disappointed that it's being billed as to cover the hunting season, because that's not what my original intent was with that appropriation."
Many in Wrangell haven't given up. Guggenbickler, chair of the local advisory committee, says hunters and fishermen want to see the state make a more long-term commitment here: "I'd like to see someone living here hold that position, not just someone, you know, come here for two weeks, and then trade out with somebody else that has to come during over two weeks."
There's been a lot of back and forth between the Dunleavy administration and the legislature over what amounts to a relatively small budget item. Guggenbickler says that breeds uncertainty.
"It's been scratched, it's been put back in, it's been vetoed, and then now there's money for it. What's gonna happen next year to this position without the state fully committed to hiring someone from the community?" he asks. "It makes me nervous about where it's gonna go next year."
Then there's another wrinkle. Schumacher, the regional wildlife supervisor, says that because of the COVID-19 pandemic, the federal Forest Service's offices are closed to the public.
"We're at the mercy of our landlord," he says, so any state business will have to be conducted at the front door. 
The City & Borough of Wrangell says it's offered office space to help defray the cost of a more permanent Fish & Game presence in town. But so far the state hasn't taken them up on it.
Between August 30 and October 31, ADF&G says staff will be available during "normal office hours" to provide hunting and trapping-related services, issue permits and answer questions. That includes sealing bears, checking in moose and elk and accepting hunt reports. Contact the office at 907-660-7108.
Get in touch with KSTK at news@kstk.org or (907) 874-2345.