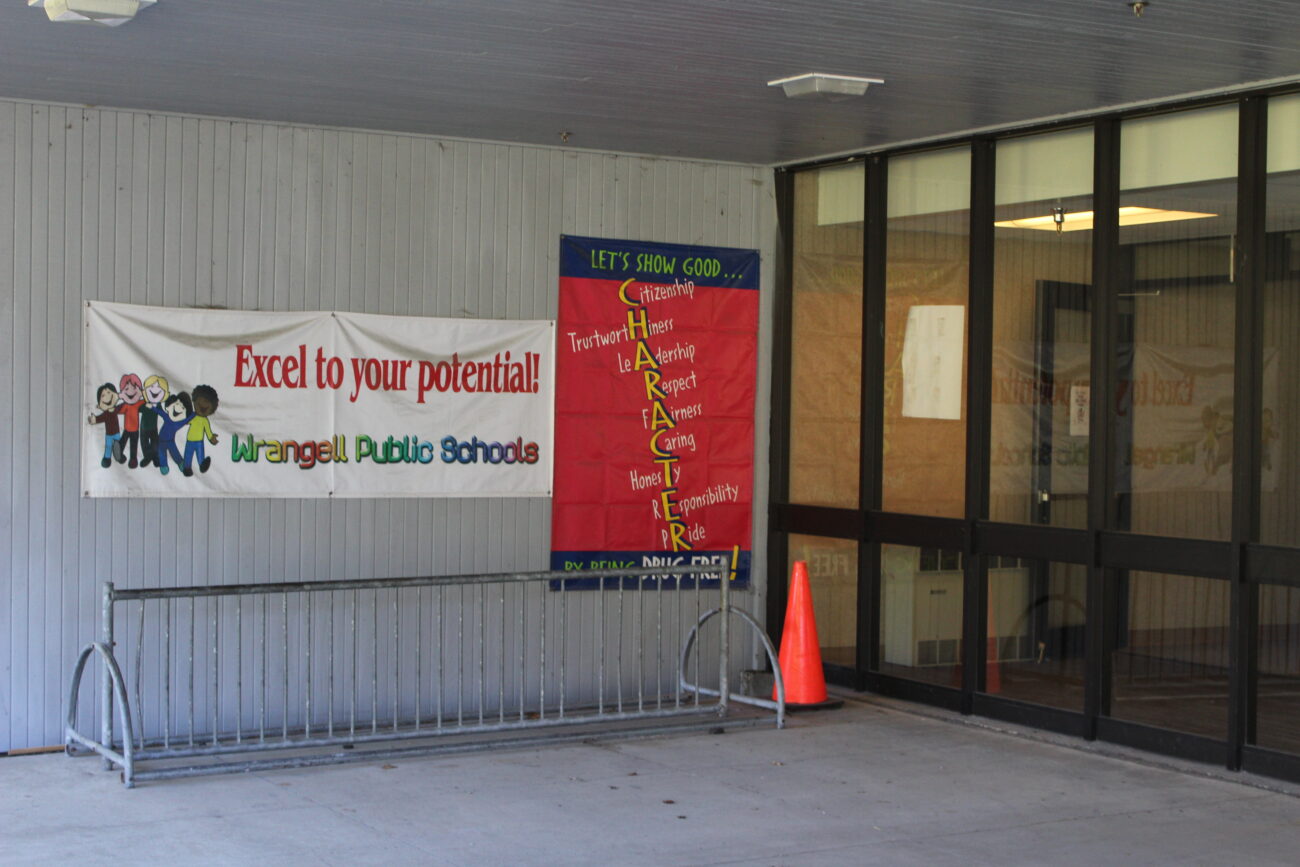 Some Wrangell students were exposed to COVID-19 during the first week of school, but classrooms remain open. There are more students in those classrooms than expected — good news for the island's public schools.
Wrangell's Superintendent Bill Burr says the potential coronavirus exposure came from an adult providing services to the school, and affected a small number of students, but doesn't say how many. He did say everyone was wearing masks, cutting down the potential transmission. Now, the affected students are quarantining, as outlined in the school district's mitigation plan, and are keeping up with classes online.
"We are working with those families in their quarantine — to get material out to them so that they still continue their education, and they're not losing out on that," Burr says.
So far, he says the district hasn't been informed of any of the exposed students testing positive. Burr says the district's mitigation and cleaning plans have worked as designed: "Nothing has had to change because we are doing a really good job to start with," he says.
But he adds that the school board and administration will keep reevaluating to try and make sure the community stays informed and safe.
"We are going to have positive cases in the schools according to the State Department of Health. It's going to happen with unvaccinated students in the area. So we will be looking at mitigation regularly including looking at adding a few things to our current mitigation plan at the next board meeting, where we'll look at how these two weeks of school go and make adjustments," Burr explains.
Other than the COVID exposure, Burr says, the first week of school has been a success in a variety of ways. One is the number of kids that are back in school in the first place.
The school board and previous superintendent budgeted based on a projected enrollment of 225 students district-wide. As of Friday, the district had 262 students enrolled.
That's good news: last year, Wrangell reported the steepest percentage drop in student enrollment out of any school district in Alaska.
School board budget discussions last year revolved around the uncertainty of student enrollment for the coming year. The majority of the school district's state funding is tied to student numbers.
The official count period that the state uses to apportion funding takes place from the end of September through mid-October, so the number isn't official yet. But Burr says that having 40-odd students more than the count the district used to budget is better for the district, and the students.
"262 [students] is wonderful," Burr says. "And having the students back at that level [of enrollment] makes the classes a little more interactive. So it's a great thing."
And at this point, Burr says it's not straining the school district to accommodate the higher enrollment numbers, because a few children here and a few there won't put additional pressure on school aides and teachers.
"If we got 100 more students, unanticipated, then we would definitely be looking at staffing right away, and open up paraprofessional jobs," Burr says, but the district isn't in that place right now. He adds: "We do have a few open positions right now that are looking for people. And part of that is returning students with needs in some areas that we might not have had last year. So it does have an effect. But right now, the teaching staff can accommodate the students we have."
Burr says he loves having his office in the elementary school building. Enrollment and budgets and mitigation plans aside, he gets to see students learning and helping each other every day, and that's the biggest success of all.
Get in touch with KSTK at news@kstk.org or (907) 874-2345.