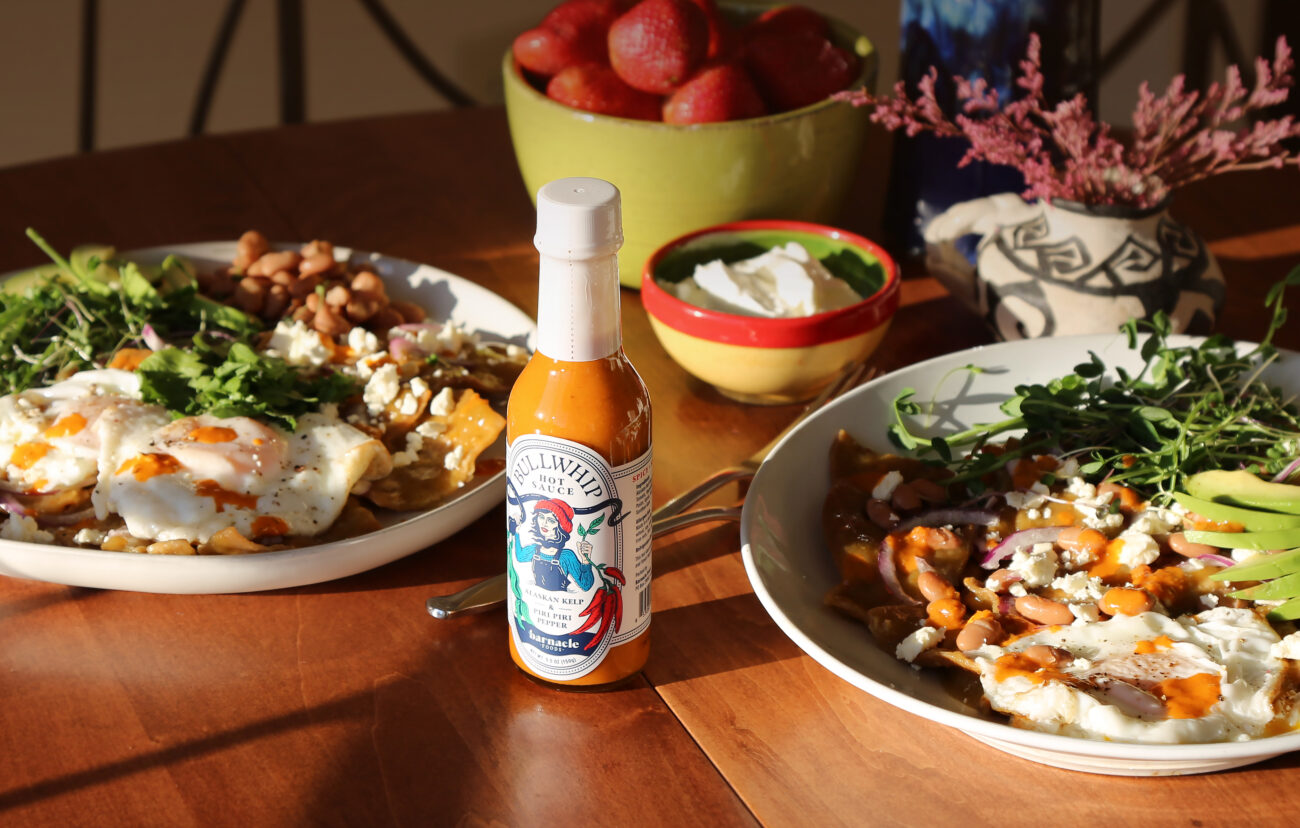 After a year off due to the COVID-19 pandemic, the Alaska Symphony of Seafood is back.
The industry competition event has been hosted annually by the Alaska Fisheries Development Foundation since 1994. It aims to promote innovation beyond raw seafood itself, in what's known as "value-added" products. That includes items like ready-made seafood meals, seafood sauces and dips, and even products that aren't meant for consumption like jewelry made from fish skin.
It's not easy to develop new seafood products, says Julie Decker, the executive director of AFDF. 
"It's actually really hard work," Decker explains. "It's costly, it's slow, because it takes years to develop [a product], it takes years to launch it. Even companies like Trident — they'll come up with one winner for every 20 products they develop, and I don't mean Symphony winner, I mean, like winner on the marketplace. So
That's where the Symphony comes in, she says. It helps to encourage variety and development in seafood products by giving exposure and a well-known mark of excellence to competition winners. Plus, Decker says it spices up the market, so to speak: "It keeps seafood relevant to consumers, so it's not just like, 'Oh, yeah, that old canned salmon that grandma used to eat, who wants that?' We've got to keep innovating so we keep consumers buying our stuff."
Companies compete in one of five categories: whitefish, salmon, retail — or foods meant to be sold at stores, food service — products made to be sold to restaurants, and "beyond the plate," for items that aren't edible. Decker says the "beyond the plate" category is especially exciting, moving forward.
"One of the reasons we want to do that is it's a really important area for continuing to shoot for full utilization — using the resource 100%. And so these are the types of products that come out of that push for full utilization. We think it's a really important thing to continue to highlight and promote," Decker says.
There are also special prizes: Seattle People's Choice, Juneau People's Choice, and an overall grand prize awarded to the highest-scoring product out of the five category winners.
Those are decided at in-person events.
And having the annual product competition back in person is a big deal, says Lilani Dunn. She's the marketing director for the Bristol Bay Regional Seafood Development Association, the Symphony's newest sponsor.
"It's a seafood tradition at this point," Dunn says, "So having it be canceled last year because of the pandemic was such a weird absence for many people, especially some of the smaller seafood companies that participate every year with new items."
New this year will be a BBRSDA choice award. Dunn says the hope is to encourage innovation in Bristol Bay salmon products, as fish quality continues to improve in the region.
"Anything that could really boost consumption or excitement behind our sockeye is a huge win," Dunn explains. "If this event could spearhead or at least hone in on creative minds that haven't been tapped yet, that is what I believe the vision was [behind BBRSDA's sponsorship of the Symphony]."
First-place winners in each of the five categories, plus the Bristol Bay Choice winner, will be given booth space at Seafood Expo North America in Boston, and entry into the national product competition the Seafood Excellence Awards.
Decker says the entry fee for the Alaska Symphony of Seafood is purposefully set low — at $150 — to make the competition accessible to companies large and small. 
Entries for this year's Symphony of Seafood must be submitted by October 4. 
Get in touch with KSTK at news@kstk.org or (907) 874-2345.