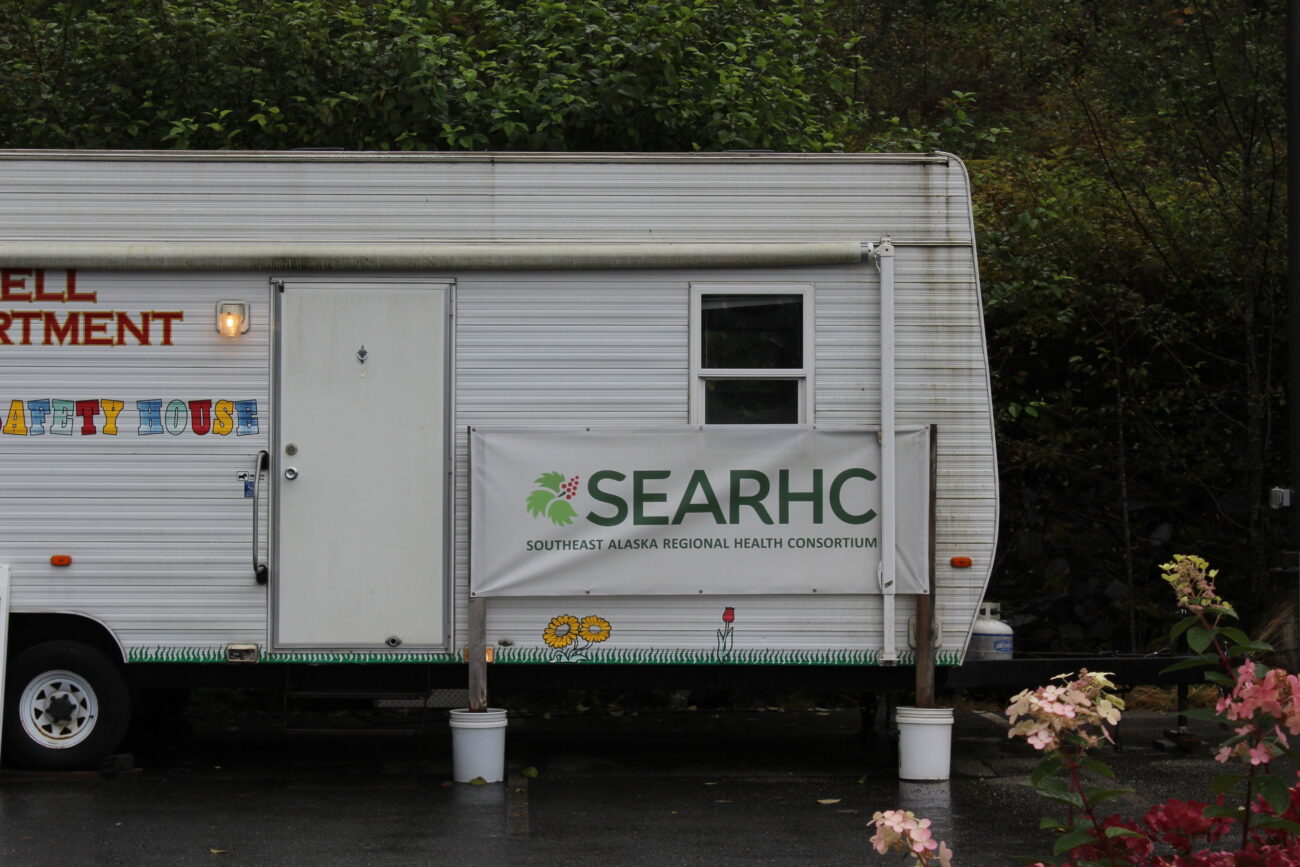 Wrangell's COVID testing for people without symptoms is no longer being offered at the airport. Instead, screening will be done at the Wrangell Medical Center.
SEARHC project manager Alicia Gillen says the change happened on Monday (September 27).
"The idea behind it really is that we are able to better utilize our staff and our resources when we're on-site at Wrangell Medical Center to provide more testing opportunities to the community," Gillen says.
SEARHC had been offering testing at the airport which coincided with Alaska Airlines' twice-daily jet arrivals. But that meant that if flights were delayed, so was testing.
Travelers arriving in Wrangell won't be able to test straight off the plane any more, but Gillen says testing will still be readily available at the clinic, a little less than two miles away.
"It is still free, it is walk-up," Gillen explains, adding: "It'll be Monday through Saturday, from noon to 4 p.m. So rather than being kind of broken up into those two flight times, we're just offering open testing from noon to four."
That daily, asymptomatic COVID testing will happen out of the white testing trailer on the east side of the medical center parking lot.
Individuals who need rapid testing, are symptomatic or have been a close contact of a known COVID case are asked to call the hospital to be scheduled for testing, instead of going to the asymptomatic testing times.
Get in touch with KSTK at news@kstk.org or (907) 874-2345.