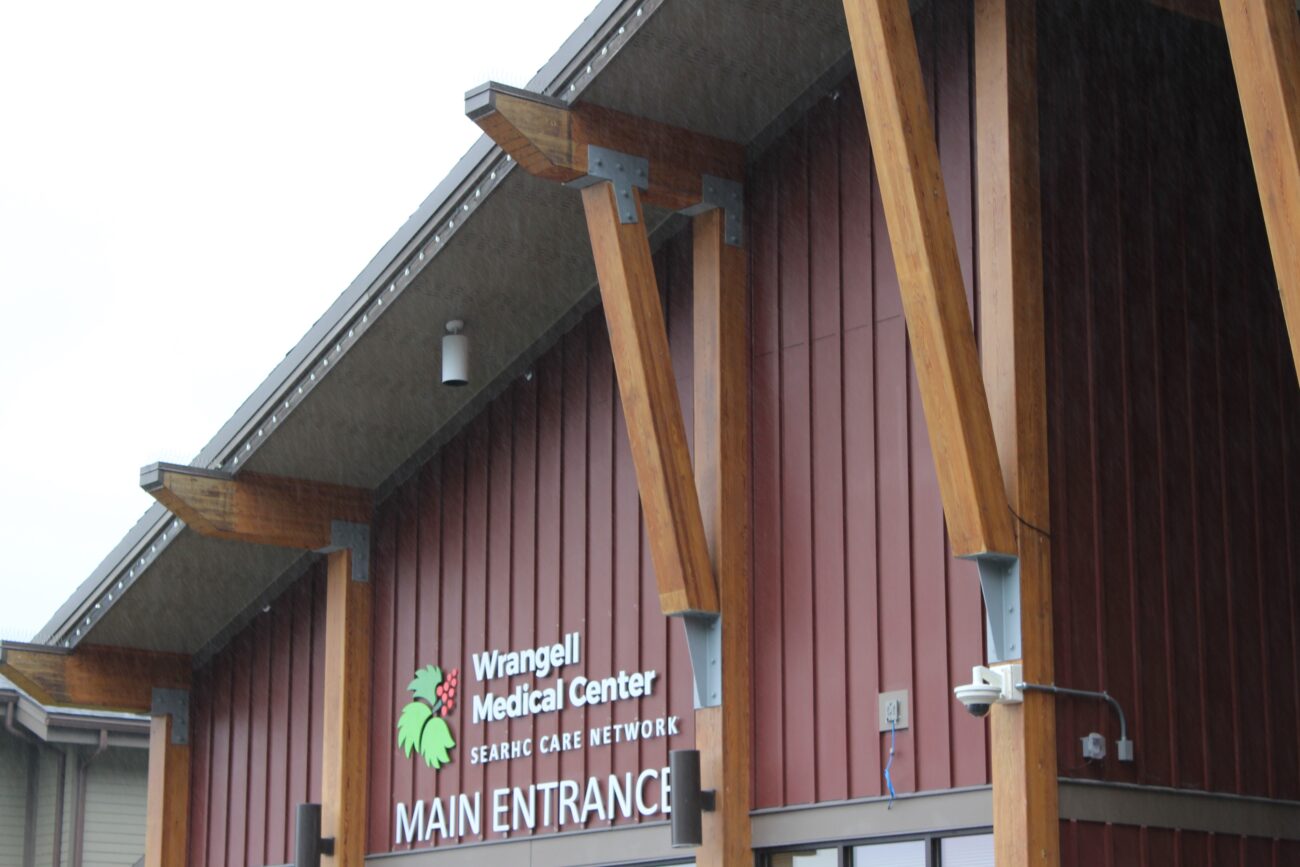 Alaska's Department of Health and Social Services activated the state's crisis standards of care for 20 hospitals around the state Friday, including the Wrangell Medical Center.
The crisis standards help medical providers prioritize patient care and use of limited resources during public health emergencies or disasters. The current disaster: Alaska's largest spike of COVID-19 infections since the start of the pandemic, which is putting a crunch on hospitals and medical resources.
But Wrangell's hospital administrator Carly Allen says that won't affect day-to-day operations here.
"It shouldn't be much of a change at all at the local level at this time with what we know," Allen said Monday. "SEARHC remains committed to providing the best care for all of our patients, and here at Wrangell Medical Center, we're well prepared and we remain open and available."
The state's crisis care committee made the ultimate decision to activate crisis care standards, state officials have said. The state's crisis care committee activated the standards because of a scarcity of medical personnel and resources in the face of the current wave of the pandemic, the state department of public health said in a statement.
Wrangell patients with life-threatening injuries or illnesses are medevaced to larger hospitals in the state, or to the Lower 48. But nearly every major hospital in Alaska is near-capacity, especially hospitals in Anchorage and Southcentral.
"What [activating the crisis standards of care] does is recognize that the State of Alaska's healthcare system is tightly connected, and what happens at the larger centers affects us all," Allen said, adding: "But what we see locally at this point should mean nothing different for our patients or our staff."
Allen adds that she doesn't think Wrangell Medical Center will receive patient transfers from elsewhere in the state.
"I suppose anything's possible," she said, "But we don't have any immediate plans for that."
DHSS says that these crisis standards of care will remain in place until further notice: "… Until there are sufficient resources to provide the usual standard of care to all patients."
Get in touch with KSTK at news@kstk.org or (907) 874-2345.