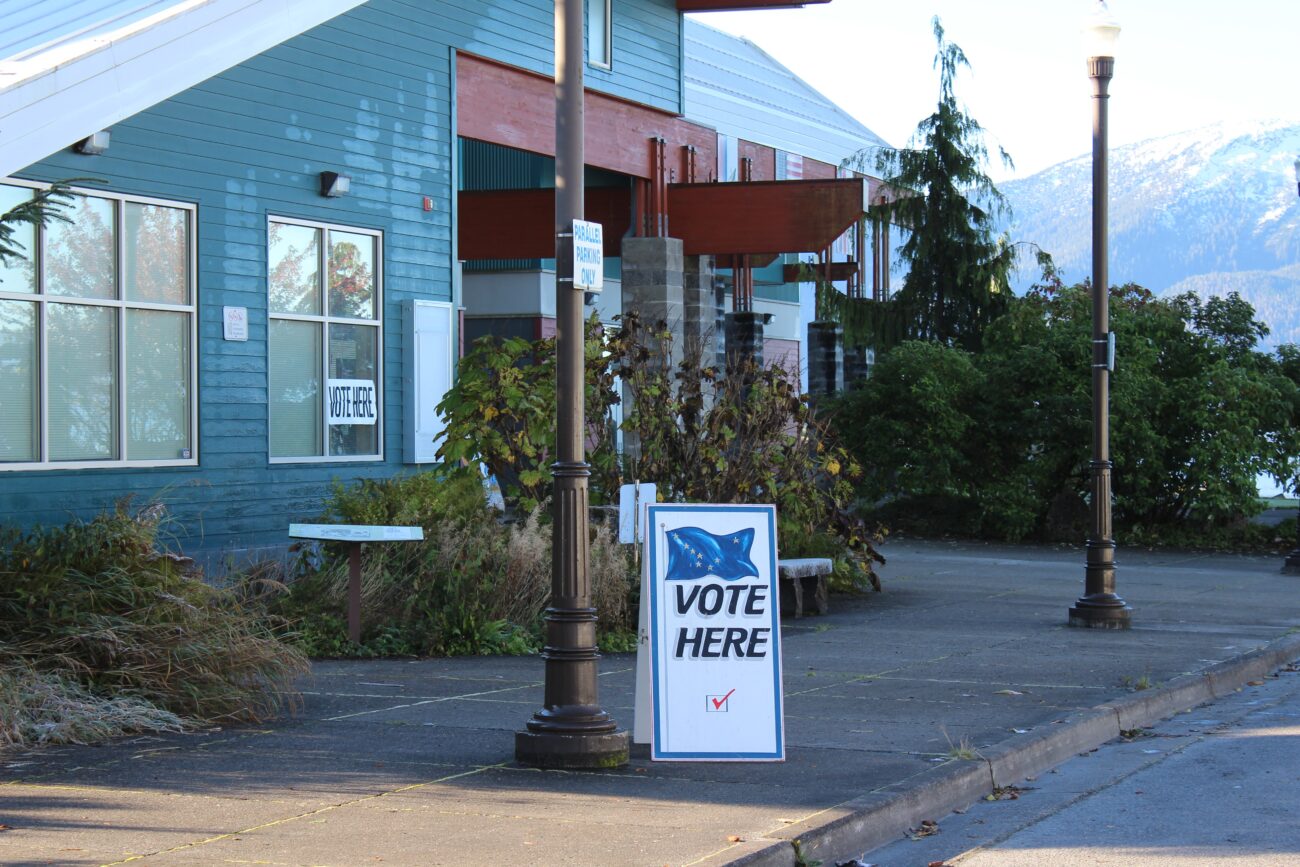 The polls are open for Wrangell's 2021 municipal election.
Registered voters in Wrangell can vote from 8 a.m. until 8 p.m. today (October 5) at the Nolan Center.
In total, nine seats on various assemblies, boards, and commissions are on the ballot. All of KSTK's local election coverage can be found here.
Three of the races are contested.
Incumbent Assembly member Dave Powell is running for a one-year assembly term, and is challenged by Don McConachie Sr., who resigned as Wrangell's mayor in 2013, citing health concerns. McConachie has also previously held assembly seats. Read KSTK's coverage of the one-year term assembly race here.
And both school board races — totaling three seats — are contested as well.
Four community members have filed to fill the two available full-term, three-year seats on the school board. Those are Angela Allen, Alex Angerman, Brittani Robbins and Elizabeth Roundtree.
Two candidates are running for the lone one-year term available on Wrangell's school board: Julia Ostrander and Jessica Whitaker.
Read KSTK's interviews with the six school board candidates here.
There are also three races that are uncontested.
Current assembly member Bob Dalrympleis running for one of the two available, full-term assembly seats. That's a three-year position. Jim DeBord is also running for a three-year assembly term. DeBord most recently sat on Wrangell's assembly in 2019. Read KSTK's coverage of the full-term assembly race here.
There are no challengers on the port commission. Incumbents John Martin and Frank Roppel are running for re-election, and Chris Buness is running for the second available seat. Read or listen to KSTK's port commission forum here. 
For Wrangellites not voting in person, mail-in ballots for this election have to be postmarked no later than today, October 5.
KSTK expects to receive unofficial election results from the city clerk late tonight after the polls close.
The election will be certified by the canvass board and borough assembly on Thursday (October 7).
Get in touch with KSTK at news@kstk.org or (907) 874-2345.