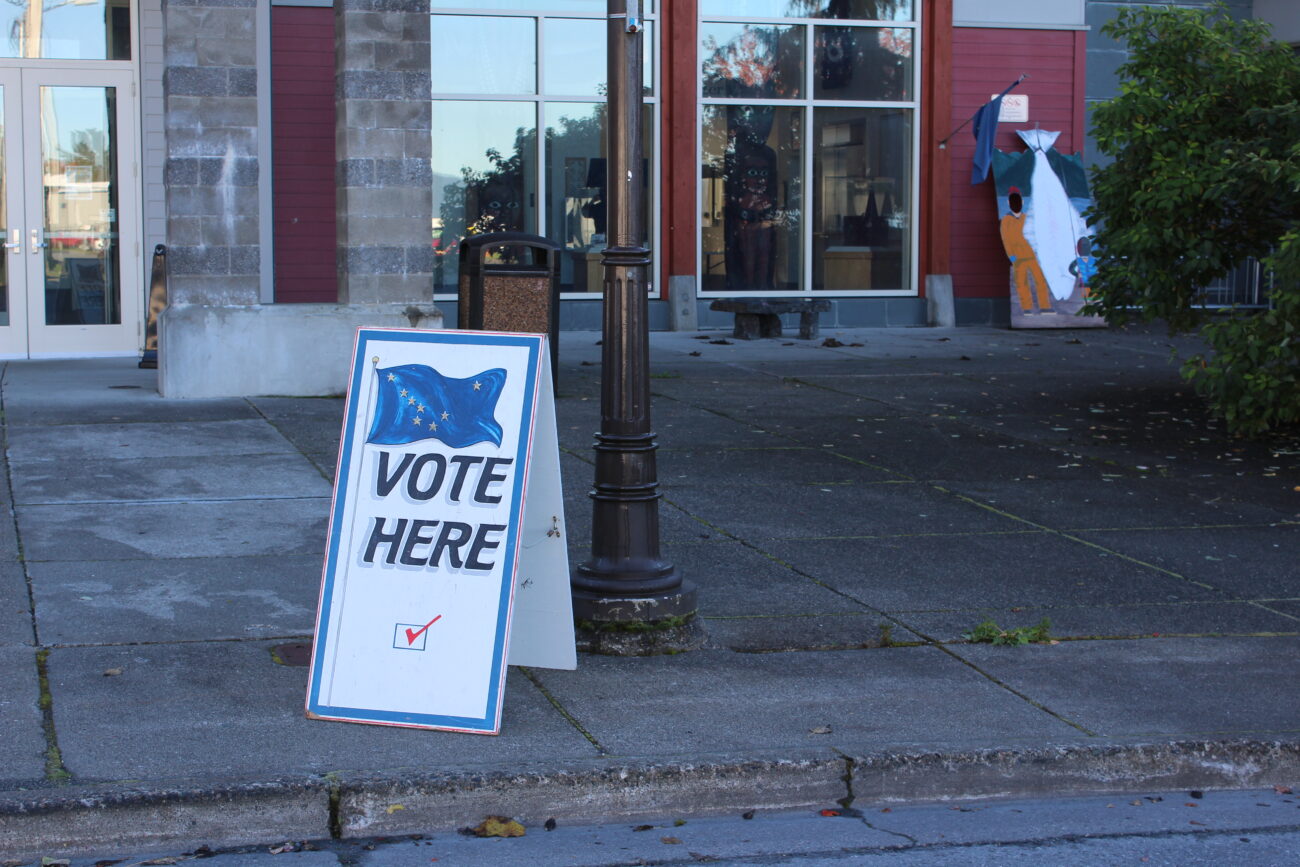 Early returns from Wrangell's municipal election are in. But with at least 87 early and question ballots to be counted, two of the races are still too close to call.
Incumbent assembly member David Powell leads challenger Don McConachie Sr. by 47 votes. Powell has 222 votes, McConachie has 175. Powell has been on the assembly since 2015. McConachie is a former Wrangell mayor and assembly member.
In the board of education races, Jessica Whitaker leads Julia Ostrander by 44 votes in the race for a one-year school board seat. Whitaker has 215 votes, and Ostrander has 171.
Unofficial results project Brittani Robbins (236 votes) and Angela Allen (235 votes) will be elected to the Wrangell School Board for three-year terms. Their challengers, Alex Angerman (136 votes) and Elizabeth Roundtree (107 votes) are likely too far behind to make up the votes once the early and mail-in ballots are counted. 
Both incumbent assembly member Bob Dalrymple (258 votes) and Jim DeBord (310 votes), a previous assembly member are on track to gain three-year terms on the borough assembly. They both ran unopposed. 
All three candidates for Wrangell's port commission ran unopposed, and are on track to be re-elected. That's incumbent port commissioners John Martin (312 votes) and Frank Roppel (358 votes), as well as port commission newcomer Chris Buness (309 votes).
A total of 402 ballots were cast in person on Tuesday.
These election results are unofficial, and will not be certified until the canvass board and borough assembly meet on Thursday afternoon and evening (October 7).
Turnout this year was around 25% of Wrangell's registered voters. That's slightly higher than last year's municipal election, when turnout was about 23%.
View the unofficial results below: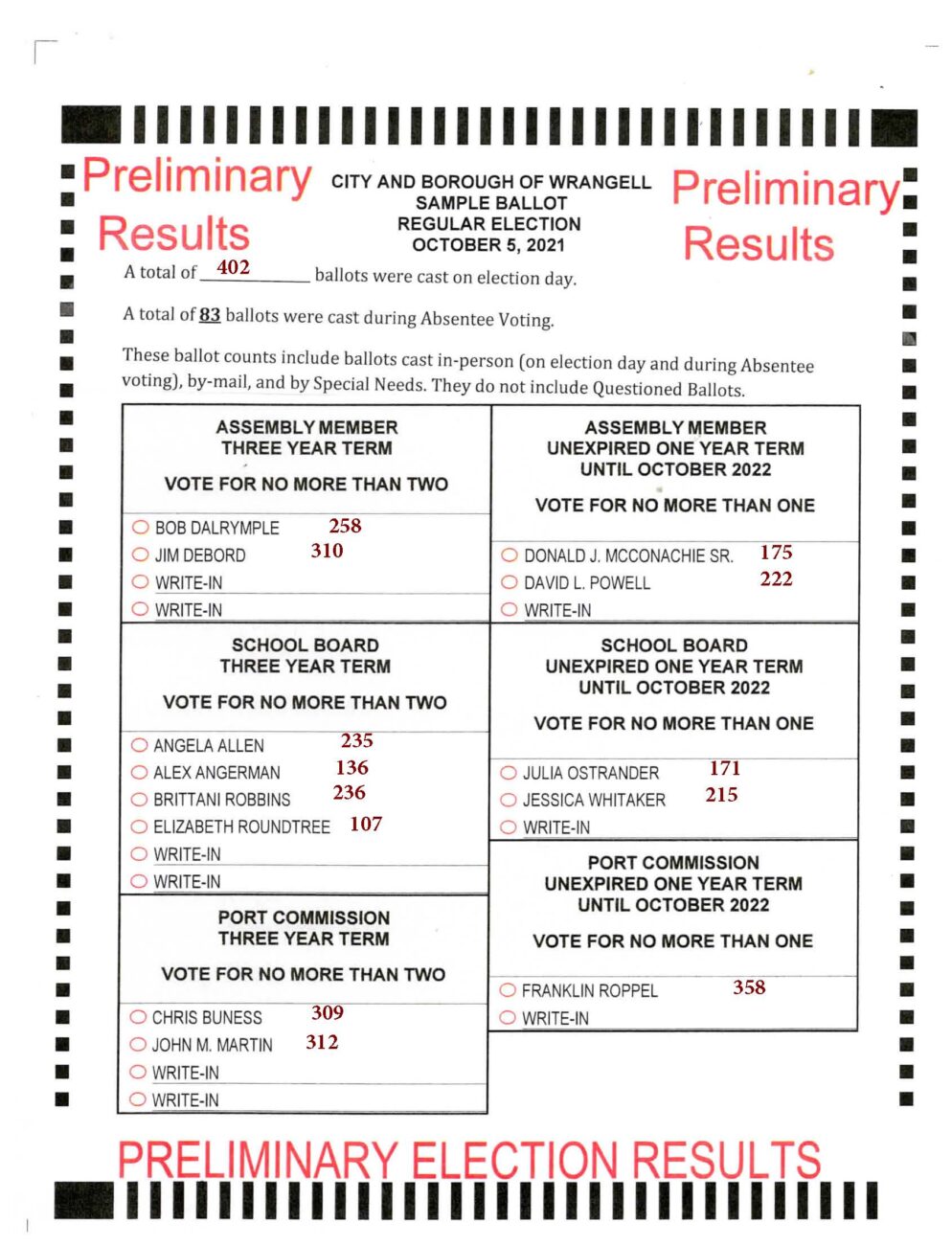 Get in touch with KSTK at news@kstk.org or (907) 874-2345.