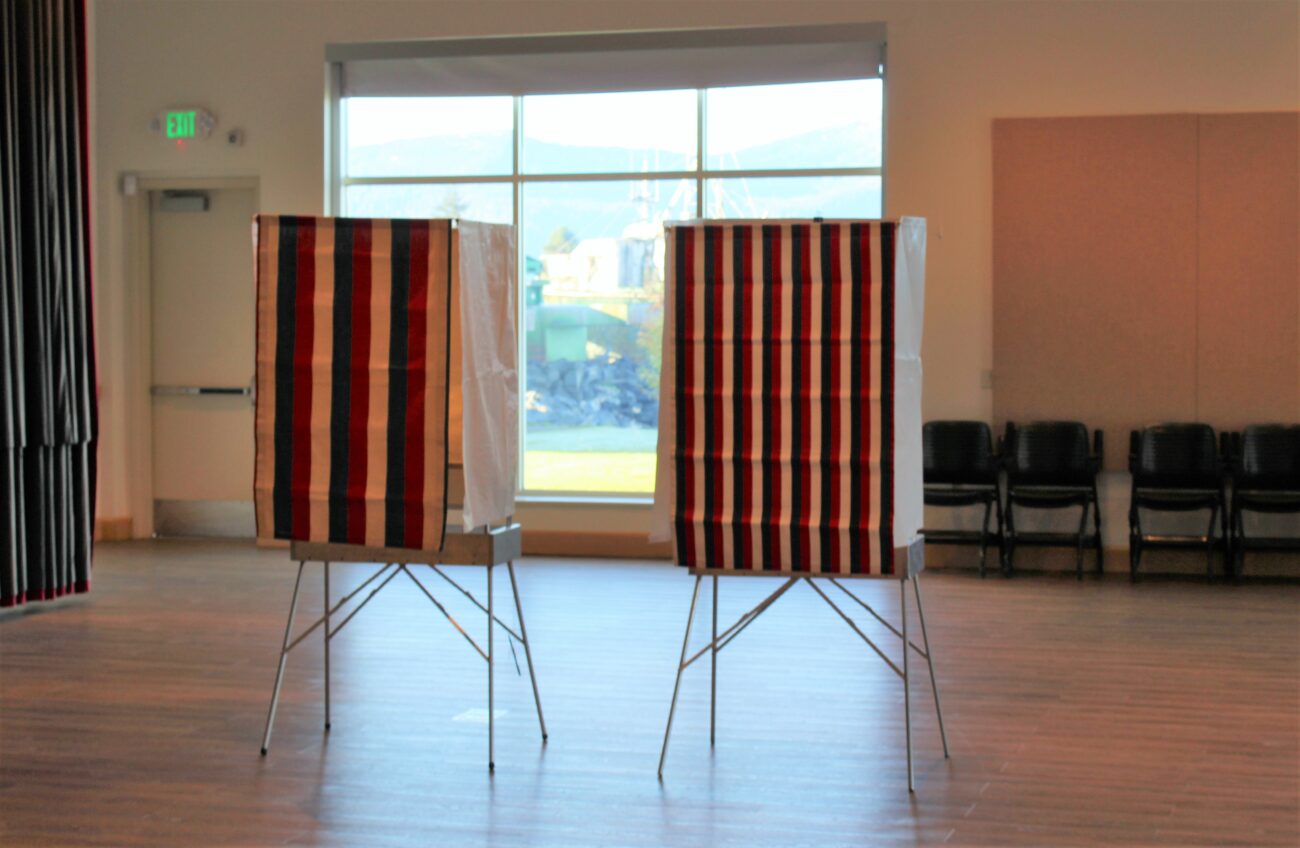 Wrangell's remaining ballots were certified this afternoon by the canvass board, and this year's municipal election will be certified later this evening. The official results aren't projected to overturn any races, even after taking into account the absentee and questioned ballots. 
Assembly member David Powell (276 votes) held out against his challenger Don McConachie Sr. (204 votes), winning against McConachie by 72 votes. Powell will serve on the assembly for another year. 
Brittani Robbins (287 votes) and Angela Allen (275 votes) will both get three-year terms on Wrangell's school board. Their opponents, Alex Angerman (178 votes) and Elizabeth Roundtree (126 votes), trailed by at least 100 votes. 
And in the race for a one-year school board seat, Jessica Whitaker received 269 votes — that's a 72-vote advantage over opponent Julia Ostrander.
Assembly member Bob Dalrymple will be re-elected to the borough assembly And former assembly member Jim DeBord will rejoin the assembly for a three-year term as well.
All three candidates for Wrangell's port commission ran unopposed. John Martin and Chris Buness will both sit on the port commission for three-year terms. And running for a one-year port commission term, Frank Roppel received more votes than any other municipal candidate with 435 votes. 
The canvass board processed 87 ballots, including four questioned ballots and 83 early and mail-in ballots.
Turnout in Wrangell's municipal election was around 25% — 489 ballots — of the borough's 1,957 registered voters. That's about a percentage point higher than turnout for last year's municipal election, and 4% higher than 2019 participation. 
There was also about a 1% increase in the number of early or mail-in voters in Wrangell this year, compared to last year.
The Wrangell assembly will meet at 6 p.m. today (October 7) to certify the election, at which point the election results will be official.
The candidate-elects will be officially considered elected after they take their oath of office, which they can do after the assembly has certified the election. Terms of office begin at the next meeting: Monday for the school board, Tuesday for the borough assembly. The next port commission meeting is not on the calendar yet.
Get in touch with KSTK at news@kstk.org or (907) 874-2345.