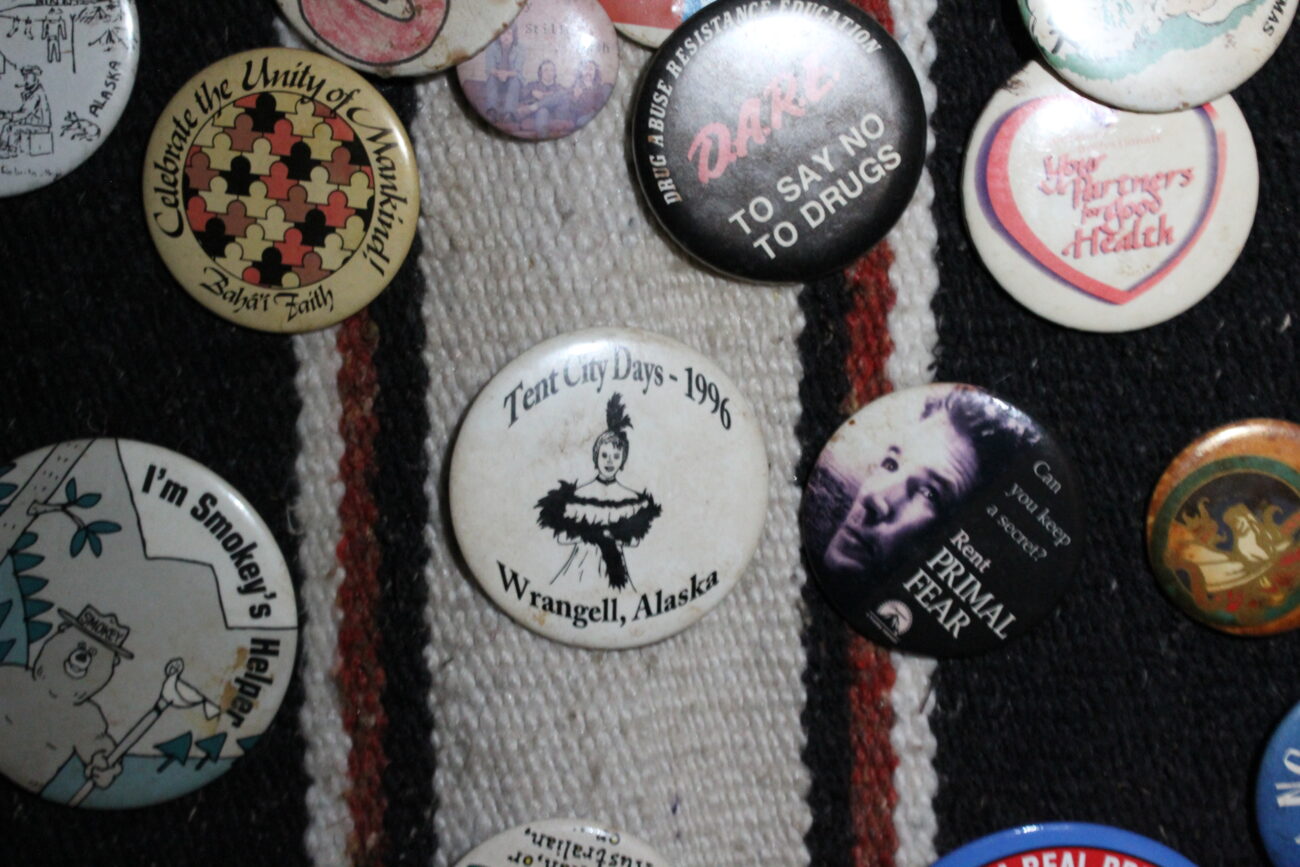 Wrangell's festival celebrating the town's role in the 19th century Alaska Gold Rush takes place this weekend (October 15-17). 
Festival organizer Jill Privett says she has strong memories of Tent City Days from her childhood. Privett is KSTK's morning news host and programming director, but isn't speaking for KSTK.
"There was the bed races, a tent city jail, the fashion show — which my mom always dressed me and my sister up for. Pretty sure that's where some of my social anxiety comes from," Privett recalls.
Tent City Days used to be held in mid-February. But when Privett took over the event a few years ago, she said she thought more people might participate if it coincided with Alaska Day, instead of being held in the middle of winter. 
The festival looks different than it used to, but Privett says it's important to her to try and keep the tradition alive. She says she hopes Wrangellites will do their part by showing up for events as well.
"People are encouraged to mask up go out in the town and enjoy themselves," Privett says. "If you want to dress up in your gold rush era outfit that would be wonderful. It used to be a pretty big celebration, and now it's just kind of like 'Let's get out there and joy being Wrangellites.'"
The annual festival kicks off at 11 a.m. Friday with a public library storytime, a gold rush themed open swim at the community pool, and bowling and cornhole tournaments at the Elks Club and Rayme's Bar.
Saturday events get going around 9 a.m. and include a fair with kid's games, a fish pond, and foods at the Muskeg Meadows golf course, an Alaska Day fun run, and — weather permitting — a Parks & Rec bouncy house. 
Wrangell's annual family resilience fair will also take place on Saturday at the Nolan Center, providing resources for kids and families.
Outside, there will be some new competition events this year. One is the fisherman's crawl. Privett says she came up with the idea a few years ago with her nephew.
"It's going to be for kids aged 10 and up if they want to try to come compete in it," Privett explains. "Basically it's a relay-style race. You're the only person, and you have to run down, put on some oversized fishing gear, run back and coil some line. Depending on your age you're gonna have to stack some crab pots and then you're gonna have to bounce back on a buoy and cross the finish line."
On Sunday, there are contests for preserved food and handmade goods, as well as a virtual dog show. The festivities will be wrapped up by around 1 p.m.
The full schedule for this year's Tent City Days festival can be found at the event's Facebook page. 
Get in touch with KSTK at news@kstk.org or (907) 874-2345.