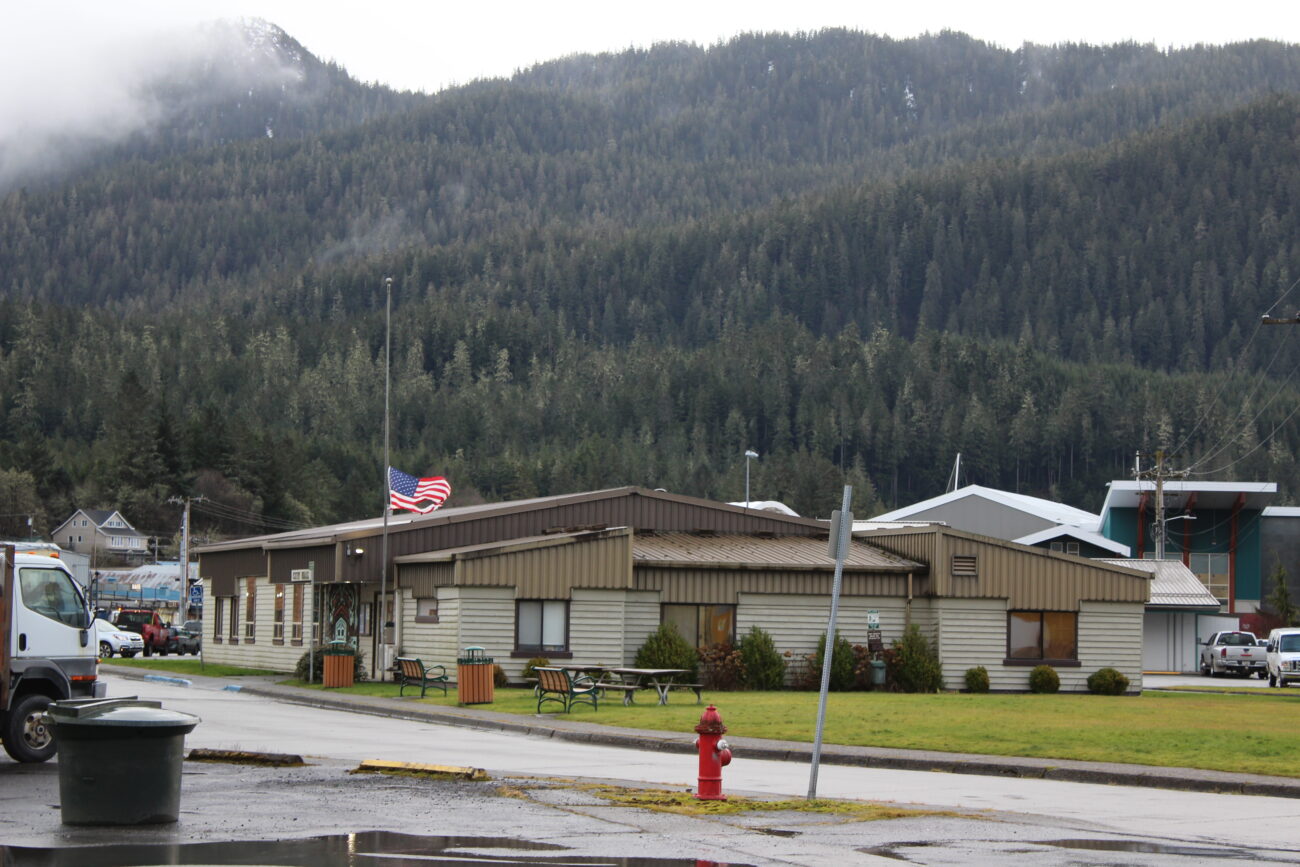 Wrangell needs help closing out last year's municipal finances, so the borough assembly has agreed to spend up to $2,500 for an outside expert to pick up the slack.
That outside expert will be Jay Sweeney, the former finance director of the City and Borough of Sitka. Sweeney created an accounting and bookkeeping company, Alaska Tactical Solutions, earlier this year. 
With the FY21 numbers wrapped up, Wrangell's finance director Mason Villarma told the assembly he'll be able to focus on the city's other financial issues. One is the tens of millions of dollars that the community hasn't properly invested — some of it in low interest-bearing accounts.
"It's really important to highlight that you have a lot of investment potential here," Villarma told the assembly at a work session on October 12. "I'm really excited to get the Investment Committee going on a quarterly basis, if not more frequently moving forward."
Wrangell's city manager noted that restructuring of investments would probably require a change in local law to allow for more high-risk investments.
Other looming financial issues in town include accounting for CARES Act funding, Villarma says. Federal aid, which was used for projects and to pay salaries, has been coded inconsistently. That's required hundreds of financial corrections over the last few months.
And pandemic funding isn't the only problem point. Villarma says the city hasn't finished the process to accept or report grant funds for some projects.
"If we're going to go through all the trouble of receiving grants and all the reporting of going out and finding out and actually getting them, we need to follow through," Villarma says. "It's a commitment to the community on our part to actually achieve those funds and follow it through, otherwise what the heck's the point?"
If the process of accepting and reporting grant funds isn't streamlined, Villarma says it could weaken the community's enterprise funds.
Wrangell mayor Steve Prysunka agreed that seeing grand funding through is a priority: "We voted on those as an assembly based on the fact that there was grant money. We would not have done it if we didn't have the grant money."
Wrangell city manager Lisa Von Bargen added that there are other financial issues in town that could be slipping through the cracks, including a main revenue source for the Wrangell.
"We don't have a business registration or a sales tax registration in this community," Von Bargen said at the work session. "There isn't anything that defines people coming in and saying 'I'm doing business here and I'm registered to do sales tax.'"
Villarma says this all points to the need for another employee in Wrangell's finance department, to specifically deal with local taxes, which are the city's largest revenue streams.
"It is my belief that we need to have a full-time staff member in the finance department to cover sales tax and property taxes, which are our two biggest revenue streams in the city, and make sure we have coverage over that," Villarma told the assembly. "It'll also help possibly address your HR needs. That could be a shared responsibility of that role."
That is a step further down the road, though. With the contract in place for financial help from Sitka-based Sweeney, Wrangell will soon begin closing out FY21. According to the city's contract with Sweeney, the goal is to start the financial close-out by November 1 and finish by mid-November, then start the FY21 audit.
Get in touch with KSTK at news@kstk.org or (907) 874-2345.