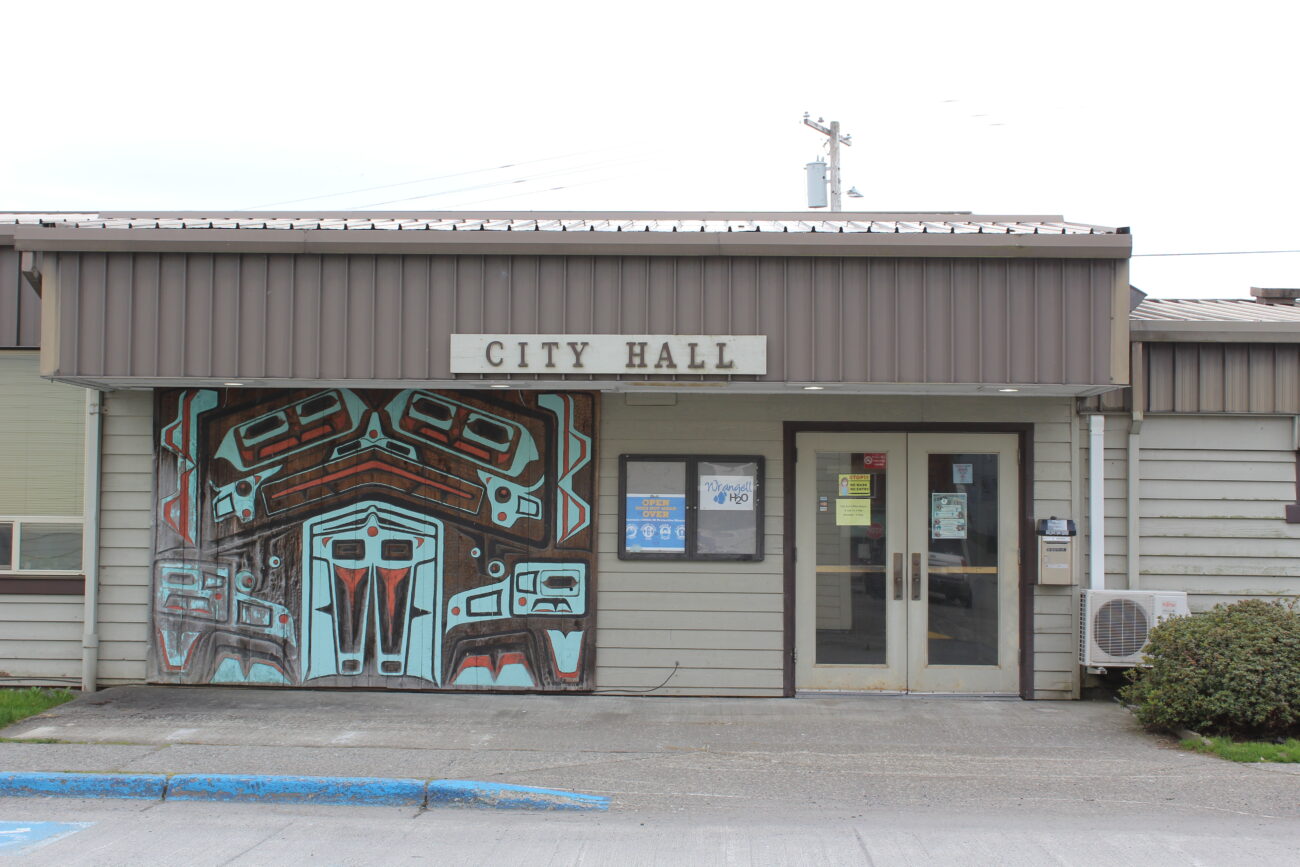 Five candidates submitted applications to be Wrangell's interim borough manager, while the community looks for a long-term manager.
Wrangell's current borough manager resigned last month, citing family issues. Her last day will be October 29. Initially, Wrangell's assembly started looking for a temporary borough manager within a pool recommended by the Alaska Municipal League, which represents local governments.
But the assembly opened up the interim borough manager position to the public after receiving an application for the regular borough manager job. 
All five of the candidates have Alaska experience. One worked as Wrangell's manager in the 1990s, and one already lives in town.
Darrell Maple is a business and utility systems consultant from Jacksonville in southern Oregon. Maple was Wrangell's city manager from 1990-1992, and also headed up city administration in Haines and Crescent City, California. He was a purser for the Alaska Marine Highway System from 1992 to 1996.
Dave Palmer's municipal experience started in the coastal city of Newport, Oregon in 1972 as an assistant city manager. Palmer has managed a number of other cities, including Petersburg, Craig and Juneau. Palmer also managed Juneau's airport for three years. 
Gene Green lives in the central-Oregon city of Silverton, and was recently the interim city manager for the neighboring city of Mt. Angel. He has four decades of municipal management experience, including almost 20 years in positions in Anchorage and Unalaska in the 1980s and '90s. 
Jeff Good retired from the U.S. Coast Guard last year, after serving for three decades. He has held a variety of managerial positions, including a three-year stint as director of Coast Guard Base Kodiak. Good lives in Wrangell.
And Mark Lynch was the Bristol Bay Borough's interim manager from 2020 to mid-2021, and also has worked as city manager for both Cordova and Whittier, and as manager or administrator in other cities in Illinois and Wisconsin since the mid-2000s. 
Pay for the interim position will depend on experience, according to the job posting, which closed on October 13.
Wrangell's mayor says the assembly will begin interviewing candidates next Wednesday (October 27), and hopes to have the interim borough manager in place by the first or second week of November.
Get in touch with KSTK at news@kstk.org or (907) 874-2345.