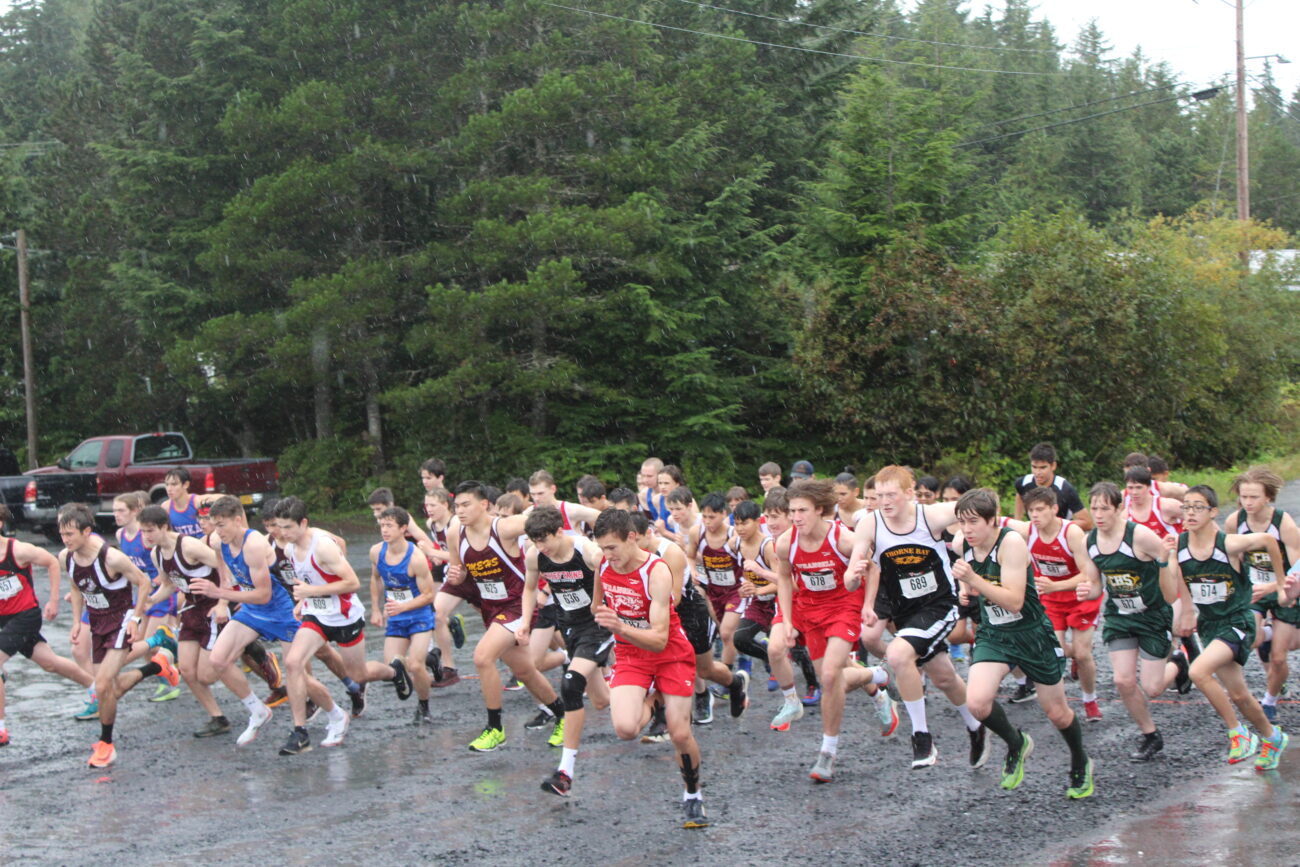 As residents of an island, Wrangell student-athletes often have to travel to compete.
But the City and Borough of Wrangell has travel testing and quarantine mandates in place for unvaccinated people over the age of 10. 
Wrangell's school superintendent Bill Burr says that's causing disruptions.
"It doesn't allow anybody who's unvaccinated to return to school without testing after five days [of isolating]," Burr explains, "So if a student who is unvaccinated traveled on school activities, they would not be able to return to school or practice [during that time]."
Burr says that's especially concerning for students who have quick turnarounds between regional and state championships. There's often only a week between out-of-town tournaments and under the borough's current quarantine rules, they can't practice for that week between competitions.
Burr says the district's travel committee realized the issue when the borough assembly updated its travel testing mandate earlier this month, adding testing requirements for in-state travel.
"If there isn't an exemption for our sports," he says, "We are going to find that students who need to qualify for a state event will not be able to test [within the borough's recommended time frame]. Currently, most of our sports have been outdoor sports. As they move all indoors, then those requirements are going to get tougher to meet. 
It's overkill, Burr says, when the school district is already requiring weekly COVID testing for all students, coaches, and chaperones participating in extracurricular activities. 
"So far our mitigation plans have been working with our athletes, we haven't had any cases knock on wood, in any of our activities," Burr says. "So we believe that it is working in those cases, and we would like to continue that aspect [of our mitigation plan]."
With high school swimming, volleyball and wrestling underway and basketball on the horizon, Burr says he hopes the assembly will amend the local testing ordinance to accommodate unvaccinated Wrangell student-athletes.
But Wrangell's borough manager has advised the assembly that city staff is "uncomfortable" with loosening the rules for student-athletes. Lisa Von Bargen warned in a memo that an exemption could prove a liability for the borough as it's against federal and state health guidelines.
If there was to be a travel testing exemption, she wrote, it should apply to any organization or business that has a travel and testing mitigation plan. But that would have to be overseen by Wrangell's EOC, which would be a lot of work.
Ultimately, she added, Wrangell's travel testing mandate doesn't have an enforcement mechanism. Wrangell isn't empowered to take action against the school district if the district doesn't follow the borough's rule.
Wrangell's assembly will discuss the exemption request for student-athletes at its meeting Tuesday (October 26).
Get in touch with KSTK at news@kstk.org or (907) 874-2345.