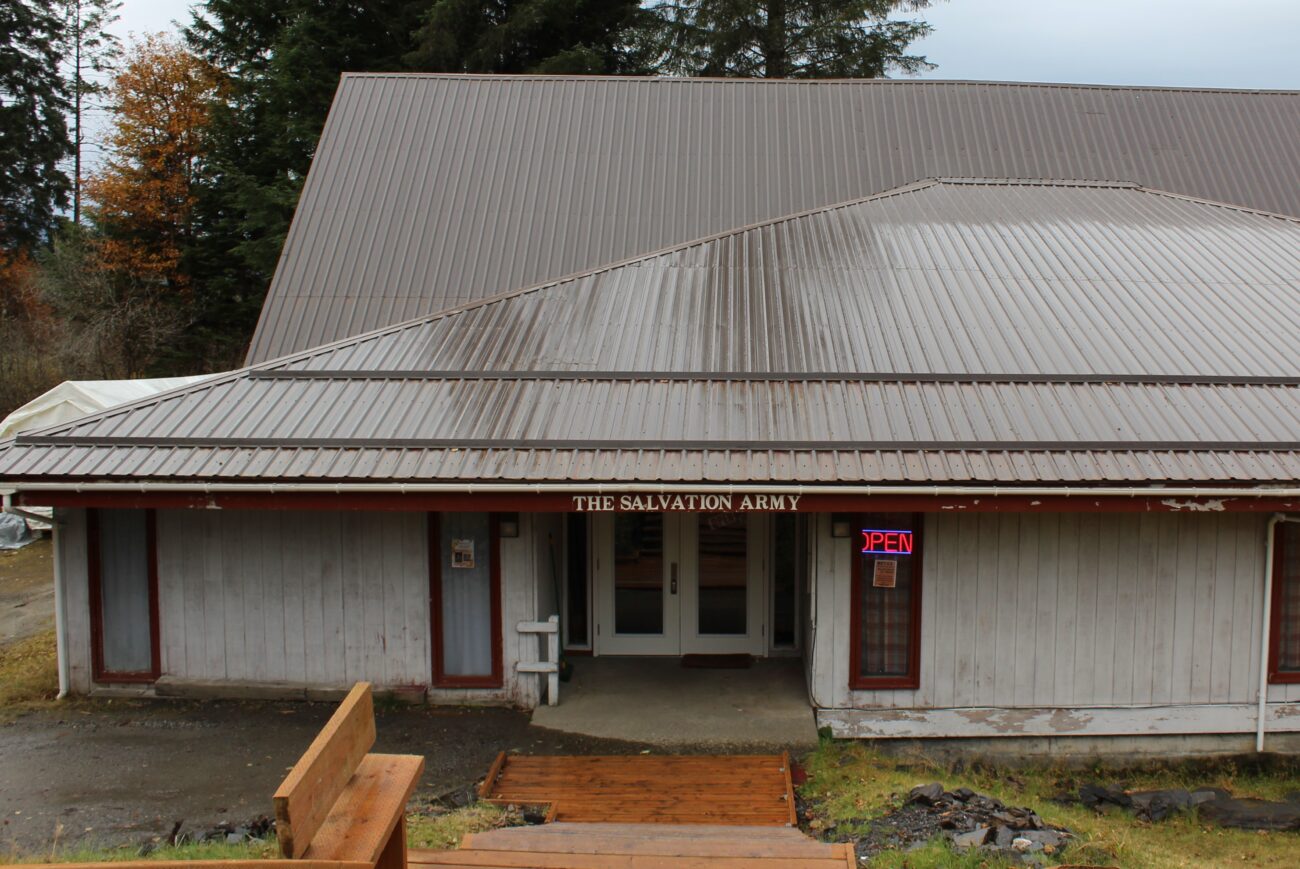 With the holiday season approaching, Wrangell's congregations are gearing up to help out where they can. Wrangell Salvation Army Lt. Jon Tollerud says it's hard to ask for help, especially in a small community, but Wrangell does need assistance. 
"I know that's a hard thing for people to hear," Tollerud says, "But we've got a large part of our population that is by the state standards at or below the poverty level for our area. 
Along with the Wrangell Ministerial Association, the local Salvation Army works with the community to provide holiday assistance boxes — a whole turkey and fixings for Thanksgiving, a winter feast and Christmas presents.
Tollerud says that the Salvation Army looks at what's going on in the world when they start ordering for food and gift distributions. Last year, that context included the presidential election, and the worldwide COVID-19 pandemic, "And so we kind of upped our order and everything and it worked out pretty well," Tollerud says. "This year, we've anticipated an increase as well. People haven't gotten back to work as much as they'd like to. People haven't just been able to be at the same level that they were — pre-2020 level. And so what we're trying to do is just anticipate an increase. And if we don't have it, we still have food, which is good."
The application for holiday assistance is simple and confidential, Tollerud says. And he doesn't recall having to turn someone away who applied.
"Typically, it's harder to get people to ask for help, than it is to find people who aren't in need, trying to take advantage of the system," he says.
While Wrangell has assistance programs year-round — the food pantry, rental and utility assistance, domestic violence shelter and more — Tollerud says the holidays are a special time to show people in need how the community is here for each other.
And for the distributions, the Salvation Army is also looking for helpers.
"We're always looking for more volunteers for distribution, especially this year," Tollerud explains: "Last year we encountered a lot more people homebound and unable to get down [to the distribution]. So if there are people that are interested in volunteering, even if it's just to run four or five meals to people who can't get out of their house that day, that's something we're always looking for help with."
Applications for Thanksgiving baskets are due by November 12, and food will be distributed a week later (November 19) at Harbor Light Church on Zimovia Highway.
The Christmas assistance deadline is December 10, with that distribution a week later on December 17.
Tollerud says the early distributions give time to focus on last-minute emergency situations.
"If somebody comes in, in need of that help in an emergency, we have a week to make sure that people are taken care of — they still have Christmas dinner, they still have Thanksgiving dinner, because we don't ever want to turn anyone away that's in need," Tollerud says. "We want to make sure that those who are in need are given that same amount of dignity that anyone else would receive."
Information about assistance or holiday volunteering can be found by calling the Wrangell Salvation Army at 907-874-3753, or visiting them at 611 Zimovia Highway.
Get in touch with KSTK at news@kstk.org or (907) 874-2345.