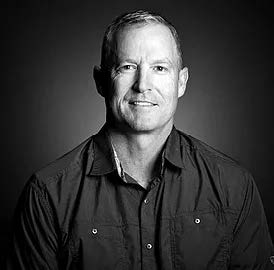 Wrangell's local government has hired an interim manager while the assembly seeks to replace former manager Lisa Von Bargen. She resigned last month to return to her hometown of Valdez.
Jeff Good, a retired Coast Guard officer, has agreed to take the helm for the next three months, the borough said in a statement on Monday.
Good's focus as interim manager will be maintaining smooth operations in local government while working towards completing ongoing capital projects, the statement said.
Good has lived in Wrangell since last year. Before that, he was a captain in the U.S. Coast Guard, who managed its Base Kodiak for three years. His background is in civil engineering and project management. He's also a licensed professional engineer and facility engineer in the state of Alaska.
The original job posting for the interim borough manager position stated pay would depend on experience, and the borough's hiring announcement did not disclose his salary. KSTK left a message with the borough on Monday morning.
Wrangell's assembly held interviews for the interim borough manager position in a closed executive session last Wednesday (October 27).
The assembly is still accepting applications for a long-term borough manager but has not set a deadline.
Good's cover letter submitted last month expressed interest in applying for the permanent borough manager job as well. It says he and his wife had decided to retire to Wrangell after a long career with the Coast Guard.
Get in touch with KSTK at news@kstk.org or (907) 874-2345.