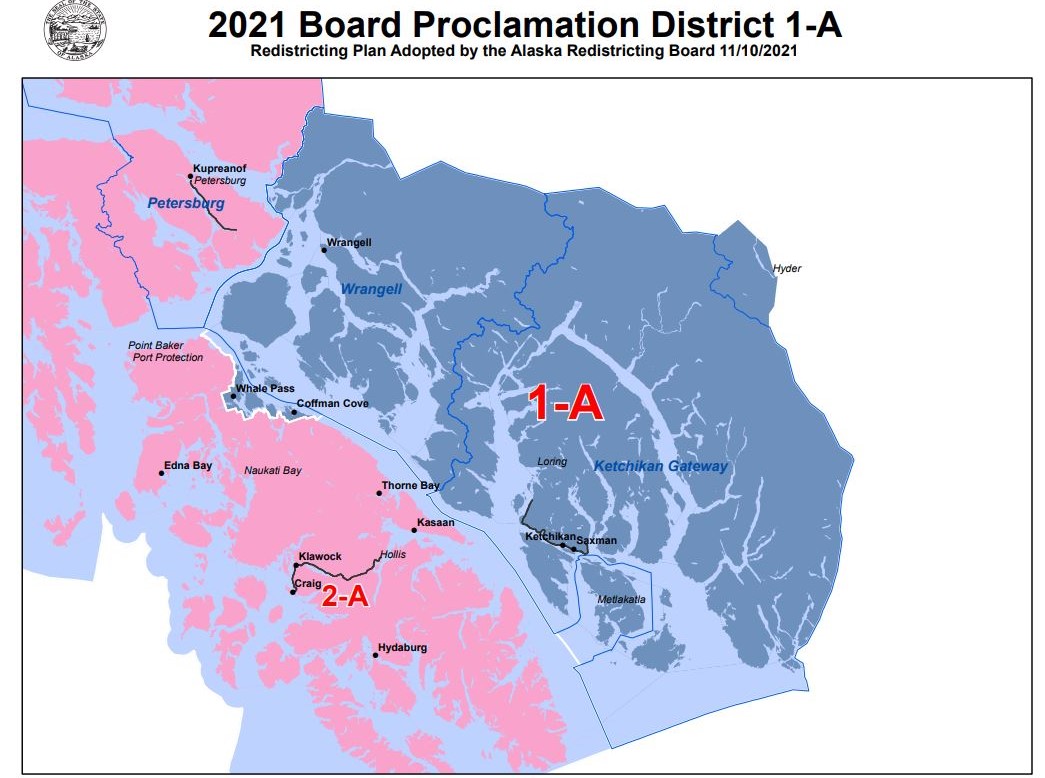 Wrangell will remain in a state House district with Ketchikan following the once-in-a-decade redistricting process. That's after the Alaska Redistricting Board — a five-member body appointed to redraw legislative representation maps based on data from the 2020 Census — reached its deadline for finalizing new House and Senate maps Wednesday (November 10).
While the largest communities in Wrangell's new state house district will be the same — Wrangell and Ketchikan — the district will no longer include the Prince of Wales community of Hydaburg. It will now include Whale Pass and Coffman Cove.
It's the redistricting outcome Wrangell's borough assembly hoped for. Some of the proposed maps would have placed Wrangell in a state house district with Petersburg. Wrangell's assembly and administration worried that would increase competition between the two communities. In recent years, Wrangell has lost in-person Fish & Game services, as well as Office of Childrens' Services and public health workers, all of which were moved to Petersburg.
Wrangell's state Senate district is largely unchanged in the new maps. It extends from Yakutat in the north to Metlakatla in the south, skirting around the Lynn Canal area and Juneau.
While the districts look fairly similar, they have new names. Wrangell is now in District 1-A, with "1" representing the House district and "A" designating the Senate seat.
During the last redistricting process in Alaska a decade ago, legal challenges to the maps kept some aspects of the final district boundaries up in the air for three years.
Opponents of the newly-adopted district boundaries now have 30 days to file legal challenges to the map approved by the redistricting board.
Get in touch with KSTK at news@kstk.org or (907) 874-2345.