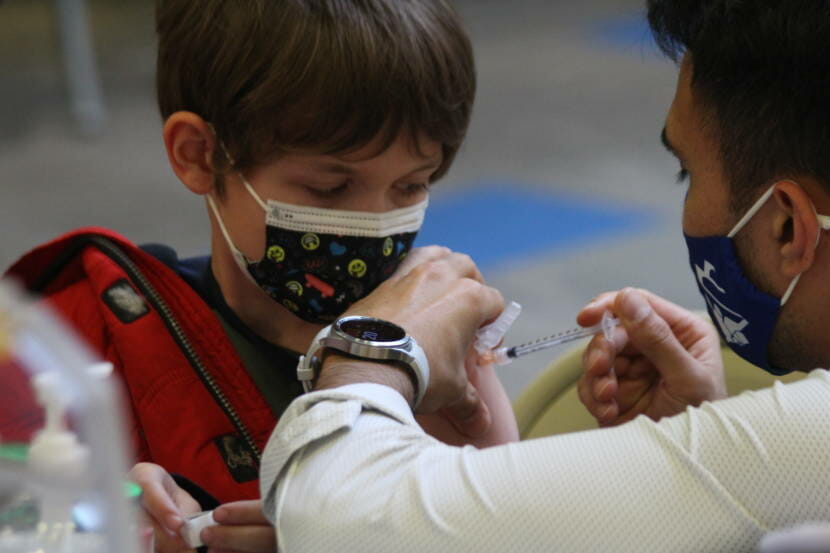 Wrangell's first COVID-19 vaccine clinic for children ages 5 to 11 will take place this Thursday (November 11) and it's already full, according to the local Emergency Operations Center.
The Southeast Alaska Regional Health Consortium, Wrangell's health provider, has plans for more clinics, including one next Tuesday (November 16). That still has spots available.
The clinics for kids are able to take place after the Centers for Disease Control and Prevention authorized the use of the Pfizer-BioNTech pediatric vaccine for those ages in late October. The vaccine requires two doses, three weeks apart, and is a smaller dose than the vaccine given to adults and children older than 11.
SEARHC will also be hosting a vaccine booster clinic for adults this weekend.
Families interested in vaccinating children, or adults interested in getting a COVID-19 booster can call the Wrangell Medical Center at 907-874-7000.
So far, 240 adults in Wrangell have received booster shots of the COVID-19 vaccines.
As of November 8, vaccine stats published by SEARHC show the clinic had administered 1,279 first doses of COVID vaccines, and 1,217 second doses.
That's about 57% of the eligible population in Wrangell that's fully vaccinated, a slightly lower vaccination rate than Petersburg, with a rate of 58%, and Ketchikan (59% fully vaccinated), according to state data.
This article has been updated to correct the phone number for the Wrangell Medical Center.
Get in touch with KSTK at news@kstk.org or (907) 874-2345.