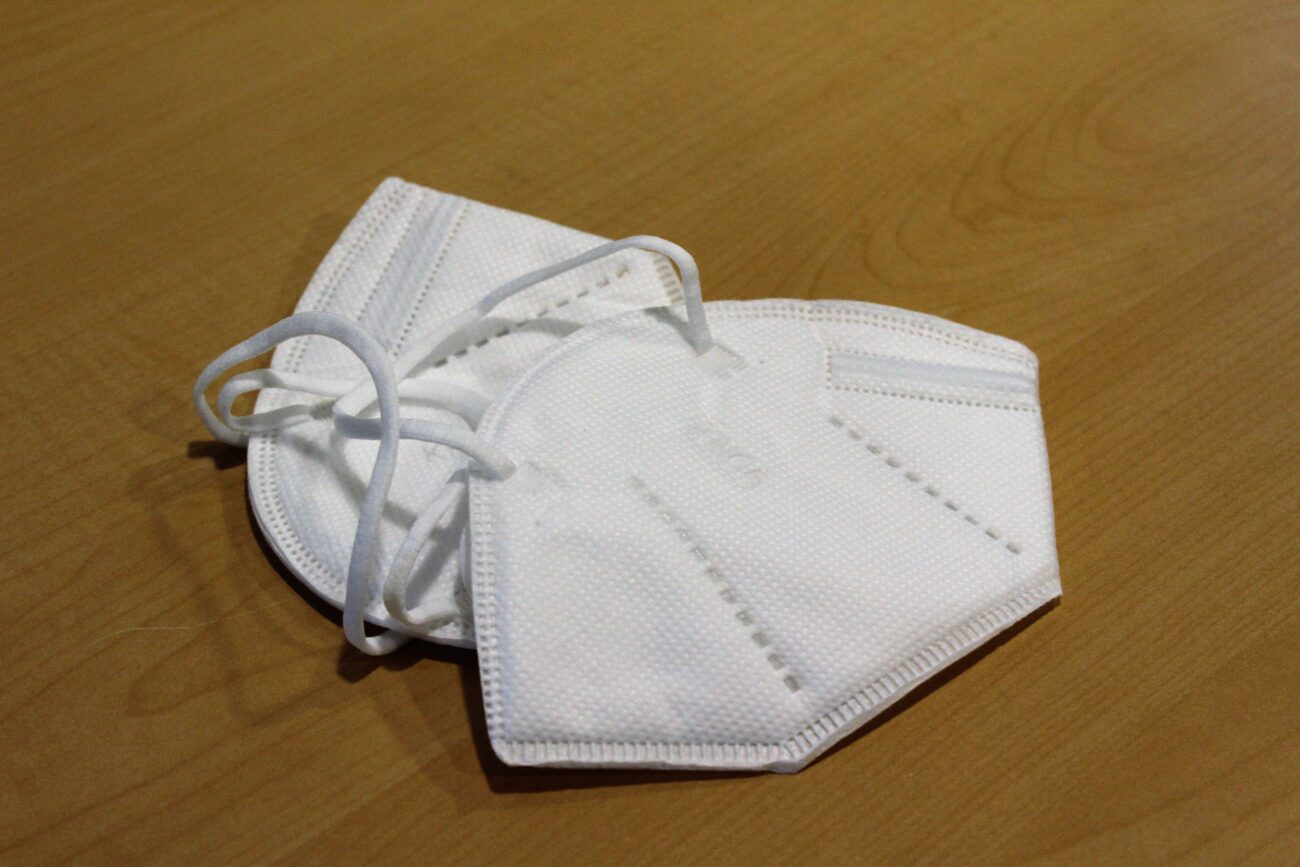 Masks may again be required in Wrangell's indoor public spaces. That's as the community grapples with its largest spike of COVID-19 cases to date.
Wrangell's assembly will consider an ordinance that would bring back a community-wide mask rule at a special meeting on Thursday. The proposed ordinance is nearly identical to previous mask rules, which required everyone to wear a mask indoors or pay a $25 fine.
To date, the Wrangell Police Department — tasked with enforcing mask ordinances — has not fined anyone for noncompliance.
The rule would expire in early January but could be repealed by the assembly before it sunsets.
Borough health officials announced seven new cases of COVID-19 Monday evening, bringing the total known active case count in Wrangell to 40. It's the highest number of active cases in the community at one time since the start of the pandemic.
It follows a regional trend. Wrangell's neighbor Petersburg peaked at almost 100 known active cases last week, and currently has more than 60 active cases.
During a previous community COVID outbreak in August, which peaked at 26 active cases, Wrangell's assembly declined to pass a mask mandate, opting to direct the local Emergency Operations Center to ramp up educational efforts around the island.
Wrangell's assembly first passed a mask mandate last November and has periodically brought back borough-wide masking ordinances in the year since. Some have carried a fine, and some have been unenforceable.
Wrangell's EOC released a statement Monday evening, asking Wrangell residents to wear masks in indoor public spaces, regardless of their vaccination status. The statement said the EOC has been informed of "numerous close contacts associated with [the] active cases" in town.
The statement added that the state Public Health system is currently unable to keep up with contact tracing due to the number of COVID cases statewide. Individuals who test positive for COVID-19 are being asked to inform their own close contacts.
The borough assembly's meeting is slated for 5:30 p.m. Thursday (November 18). Because of the number of cases in the community, the meeting will not be held in person. It will be available by phone and teleconference, and streamed on KSTK at 101.7 FM and KSTK.org. 
Those wishing to comment at the meeting can sign up before 3:00 p.m. Thursday by emailing rmarshall@wrangell.com or calling City Hall at 907-874-2381.
Get in touch with KSTK at news@kstk.org or (907) 874-2345.