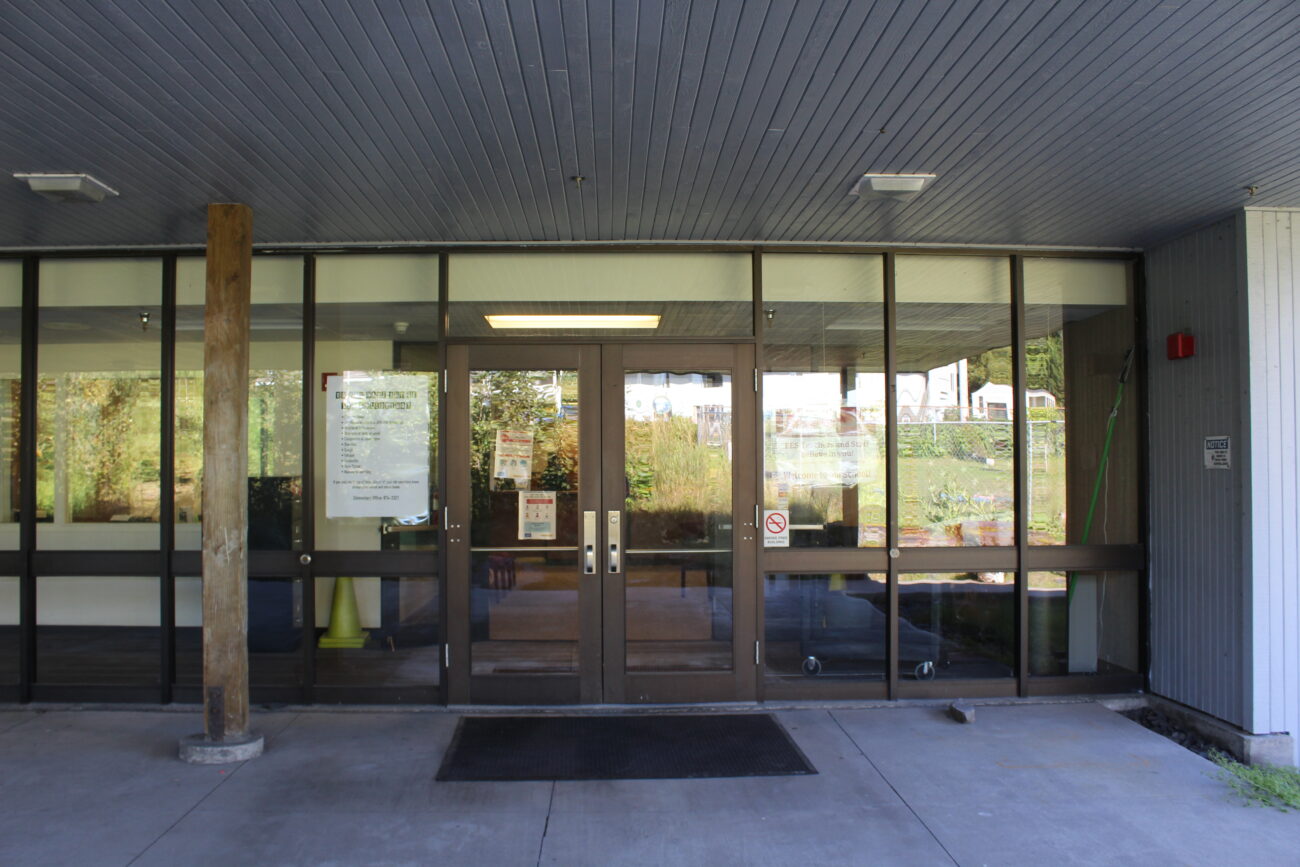 Wrangell's current spike of COVID-19 cases — 40 known active cases as of Monday evening — is having an outsized effect on the school district.
Wrangell schools' superintendent says that even with the strict mitigation measures in place at Wrangell's public schools, the current COVID outbreak has hit the student population, which is affecting attendance.
"We have more students out currently than we have had for some time," says superintendent Bill Burr. But he says the district doesn't closely track the number of students who have tested positive for COVID-19 or are quarantining due to close contact.
"It's an ever-changing number," Burr explains. "It isn't as easy as saying 'We have this many [out of class],' because tomorrow, it may be different, depending on the cases that are there. So we don't keep track of the specific number, because there are so many reasons why a student might miss a day."
In a normal week, he says, about 10% of the district's students are out of the building, whether because of travel or illness of some kind. Lately, it's been as high as 20%. Given Wrangell's reported enrollment, that's between 40 and 50 students out of class.
But Burr says it's not all pandemic-related: "It's a mixture. We've had some that preemptively have pulled students, some are on vacation, some are out for other reasons. So it's really hard to pinpoint, we kind of look at any student who isn't in the building as absent for whatever reason. They're not counted absent if they are distance learning, but we look at it as: 'Who's in school on any given day?'"
Burr says in response to the current outbreak in Wrangell, the district is ramping up COVID testing. Student-athletes are already tested regularly, since they travel to other communities for competitions.
"We have been receiving test kits as well as some send-home test kits that we didn't have before, so I think our capabilities are better," Burr says, "And as our testing program at the schools continues, we're getting better at that, efficiency-wise. We're looking forward to the community and the school trying to fight this current outbreak."
The district's close-contact COVID quarantine and testing policies differ depending on whether an individual is vaccinated or unvaccinated against the coronavirus.
Asymptomatic, vaccinated students and staff who are close contacts of COVID cases are allowed to attend school and test a few days later, monitoring symptoms. But if a student or staff member is unvaccinated, they have to quarantine for at least five days, take a test, and then return once their negative result comes back.
Penny Allen — a middle school girls' basketball coach and parent with a daughter at the high school — told the school board at its Monday meeting that she is opposed to how its policy treats vaccinated and unvaccinated students and staff differently. She said she believes the district's testing regime does a great job of identifying cases.
"In putting this policy in place you now have, in my opinion, discriminated against the unvaccinated students and staff by making only them quarantine when both parties can spread COVID," Allen told the school board, adding: "And in doing so you now inadvertently publicize to the entire school who those students and staff are, it's pretty easy to figure out."
But the board did not move to change its policies for individuals that come in close contact with someone who is COVID-positive.
It's not the first time that there've been differences in guidelines for vaccinated and unvaccinated students and staff in the district. While the Wrangell Public School District's COVID testing policy for student-athletes is meant to be strict, the district ran into issues earlier this fall with balancing district and local mandates. Earlier this month, the borough assembly rejected the district's request to amend local law to allow unvaccinated Wrangell student-athletes to skip the borough's required quarantine, despite the district's established mitigation policies.
Burr's superintendent report to the school board stated that unvaccinated student-athletes will continue to quarantine after travel as outlined in the borough's travel testing policies — which mandate quarantining after travel for at least five days, followed by a negative COVID-19 test — in addition to following the district's travel testing protocols.
Get in touch with KSTK at news@kstk.org or (907) 874-2345.