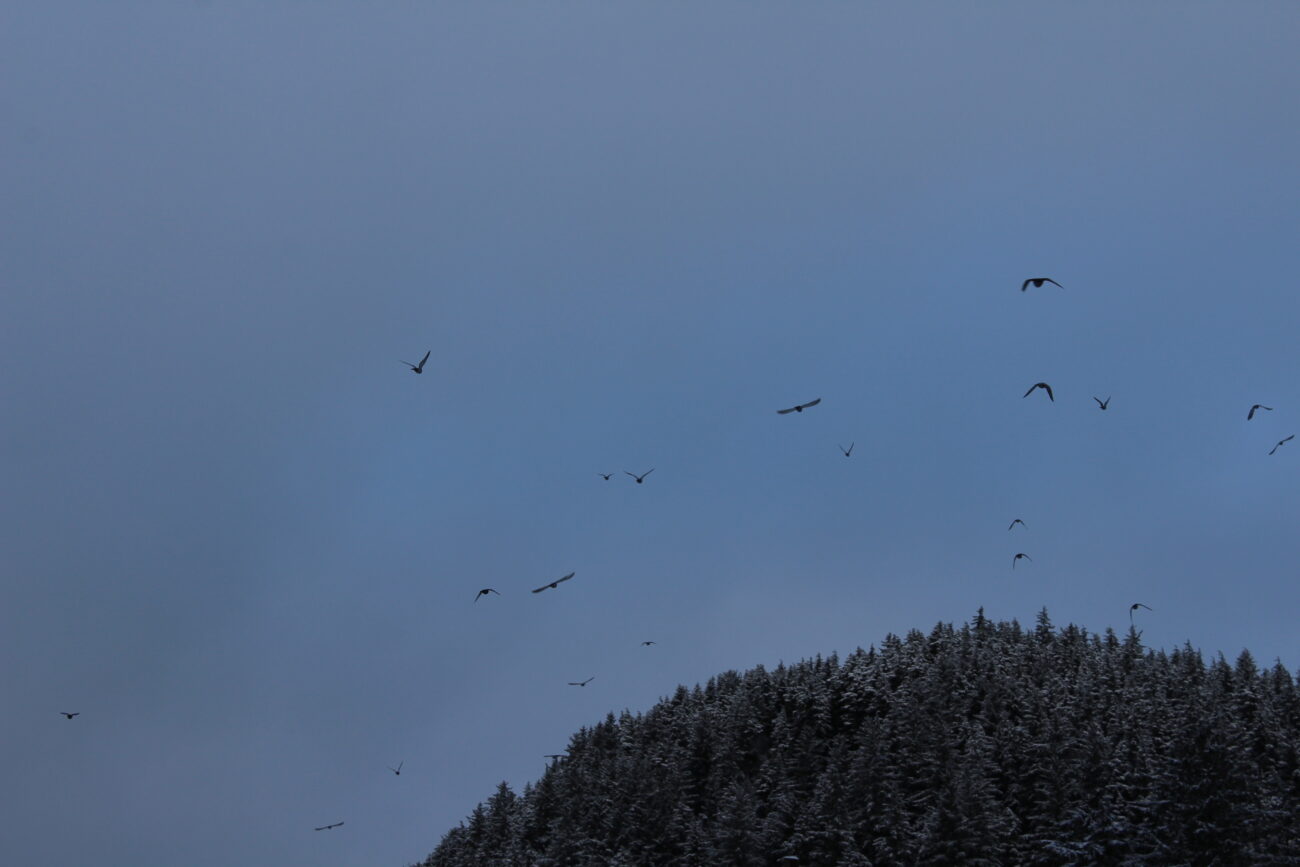 State health authorities are reporting the first Wrangell resident death from COVID-19.
Officials stated Monday evening that the man who died was a Wrangell resident in his 60s. The state's COVID-19 dashboard does not report the exact date of coronavirus deaths, it says, for privacy reasons, but the man died this month.
Last week, Wrangell's Emergency Operations Center announced nine cases of COVID-19. It did not report any fatalities until Monday evening.
Wrangell's borough clerk Kim Lane says that the borough learned of the COVID-related death on Friday (November 26). But during a holiday weekend in a small, tight-knit community, she didn't feel comfortable making an announcement about the death.
"What I considered was the fact that we have had several deaths in the community within the last week or so when that was reported to us," Lane explained, "And just to be sensitive to those families, because we're not allowed to say who it was that passed away, or even who has COVID, we did not want — or I actually did not want — any kind of assumptions being made as to who the person was."
Lane says she asked advice from the EOC and mayor, but the decision was hers. Since Wrangell's local COVID dashboard didn't have a section for deaths, the case was marked as recovered. On Monday evening, the borough's press release added a "Deceased" section.
At this point, Lane says the borough doesn't have a set policy for reporting COVID deaths, but that should change.
"It's my belief that if we're going to [report COVID deaths], we should. If we're not, then we need to state we're not," Lane said.
It's tough to strike a balance between honoring families' privacy in a small town, while trying to put out accurate information about the pandemic situation in the community, she added.
"The EOC may get together and have an in-depth conversation about how to report if there was a[nother] death in the community due to COVID," Lane said, "But that's not something, fortunately, that we've had to deal with in the past. I don't think that we're immune to that, obviously. And so it's — I'm sure — a discussion that we need to have."
As of Monday evening, Wrangell had 12 known active cases of COVID-19 in the community.
Since the start of the pandemic, Wrangell has reported 217 cases of COVID-19, six of which have led to hospitalization. To date, at least 848 deaths of Alaska residents have been attributed to COVID-19.
11/29 1:16 p.m.: This article has been updated to clarify the state dashboard's COVID death reporting procedure.
11:29 5:13 p.m.: This article has been updated with additional information from the state and an interview with the borough clerk.
Get in touch with KSTK at news@kstk.org or (907) 874-2345.