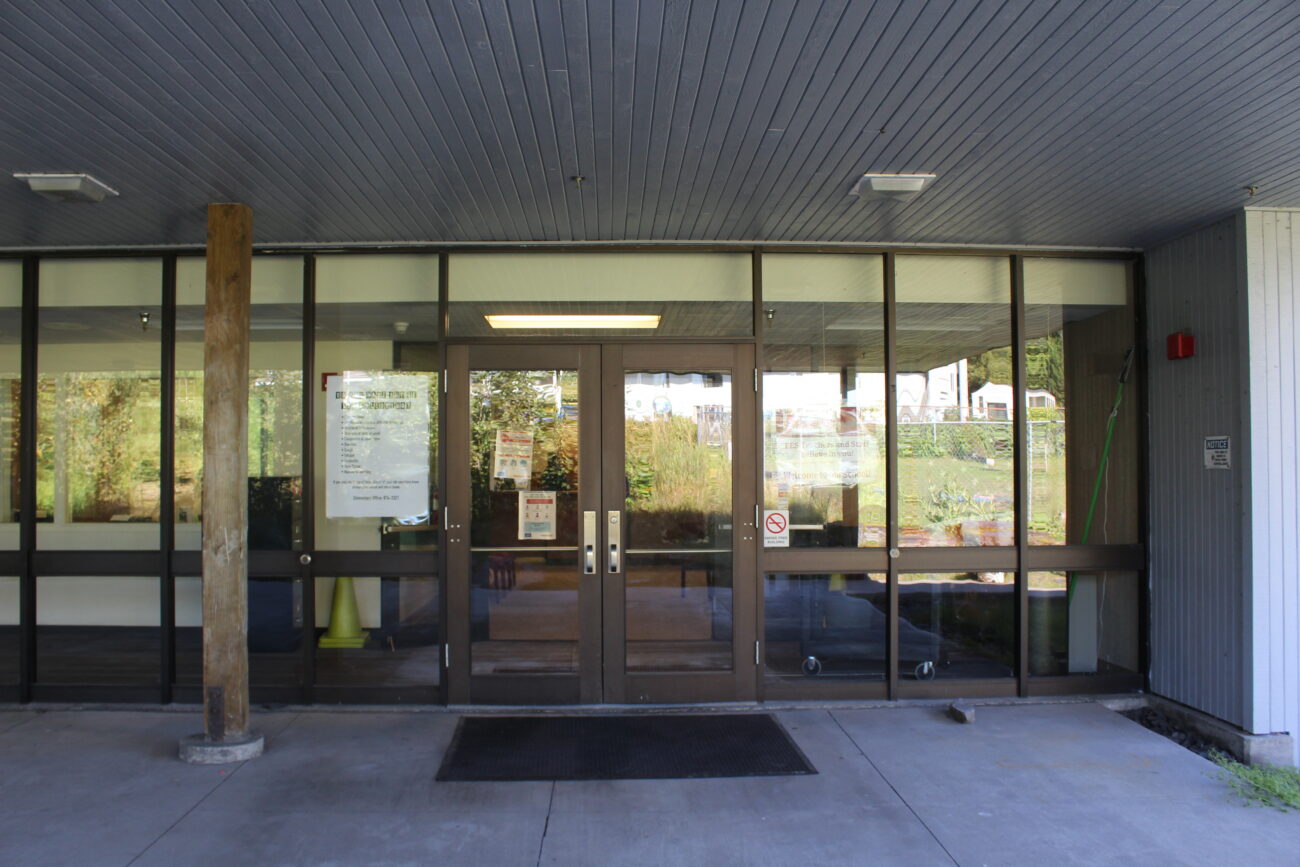 With the coming new year comes the need to begin drafting a new budget, and Wrangell's school district has been without a permanent business manager to oversee the process. The school board recently moved to hire a business manager who lives off-island. 
Since last year, Wrangell schools' business manager position has been filled first by a business manager intern, and then an interim manager. Wrangell's superintendent Bill Burr says that in an ideal world, the district would have a business manager on campus. 
"It's easier to run a business office when you can talk to the business manager as you walk into the office and pass paperwork back and forth," Burr told KSTK. "There's really no way around that."
But he says recruiting efforts to find a replacement in town – or who could move to town – stalled. So they've found someone from out-of-town.
"With the year-end coming up, and the real need for a school district to have a business manager, we re-evaluated all of the opportunities that we had been offered and found a business manager that has a long period of experience as well as auditing ability," Burr explained. "She is a certified CPA in the state of Alaska also, and has worked in a number of school districts in the state in past years."
Tammy Stromberg lives in Anchorage, but district officials say she'll be well-qualified to serve Wrangell schools. 
"Ms. Stromberg has been in a number of districts that have had business managers retire or quit during the year and there's been a gap in the financial system," Burr says, "So she has experience in operating in catch-up mode, I guess is the right way to say it, and preparing for school districts to have their audit in the late summer."
The remote hire is new for the Wrangell Public School District. Burr explained to the school board on December 13 that Stromberg has 20 years of experience, including a professional accounting license. Taking into account that experience, Stromberg had requested to be placed at the top of the salary schedule for the business manager position – $104,000 annually.
Board member Angela Allen said she understood that Wrangell's schools need a business manager, but pointed out that Wrangell's schools have been struggling with budgeting as enrollment in the district fluctuates.
"I could see there being a lot of public stink of the fact that we'd bring somebody on who's not been in our district at all, to the highest tier of their pay," Allen told the rest of the board.
But in terms of giving experience pay, board president Dave Wilson responded it's not an unprecedented move.
"Giving someone 10 years experience to come into our district is not uncommon," he said. "There have been teachers who've gotten 10 years experience before coming into the district, or that much credit so that they come in at the 10-year scale. So I mean, as a district, we have done that before."
Wrangell's school board approved the hire, and the contractual stipulations for Stromberg to be able to work remotely and maintain her CPA certification.
The struggle to find a business manager isn't unique to the Wrangell public school district, Burr told KSTK. 
"As of last count, I believe there are nine school districts out of 52 in Alaska that are searching for a business manager," he said, "And that doesn't include a number of districts, smaller districts that are already working with a remote business manager. Some of those are doing multiple districts."
Beyond the business office, Wrangell Public Schools is always looking for more paraprofessionals and substitute teachers.
"We do have a lot less subs than have been available in recent years," Burr said. "I think COVID has played a role in that. I think people are tired, and that's not school-specific. It is tough to face the interesting times that we're in sometimes."
And there continues to be turnover. At its December meeting, the school board accepted the resignations of the elementary, middle and high school secretaries, and the secondary school assistant principal. They're not all leaving at the same time, or for the same reason. But they're all vacancies the district will have to fill.
When many businesses in town are struggling to find workers, Burr says it doesn't make finding full-time – or temporary – staff for the schools any easier. 
"We would like to have a higher number of people interested in positions, of course," Burr explained. "We want to find the best candidates in all jobs, not just at the school district. But there are a lot of jobs in Wrangell posted that are unfilled. We're all drawing from the same pool."
Even so, staffing turnover is a basic function of a school district, or any part of the job market for that matter. Life changes happen. But the tumult of the pandemic certainly is no help, either looking backward or forward, Burr says: "This [staffing difficulty] probably will not change in the near future with the uncertainty and stress level of the current are actually the last two or three years especially."
Burr says the district is currently looking to hire two school secretaries and a Title I paraprofessional who will help guide the district's social-emotional learning programs. And it will also begin looking for a new secondary school assistant principal in the new year, he says.
If the contract goes through and Stromberg passes a criminal background check, Burr says she'll start work as Wrangell Public Schools' business manager remotely by January 3, and visit Wrangell about every three months.
Get in touch with KSTK at news@kstk.org or (907) 874-2345.