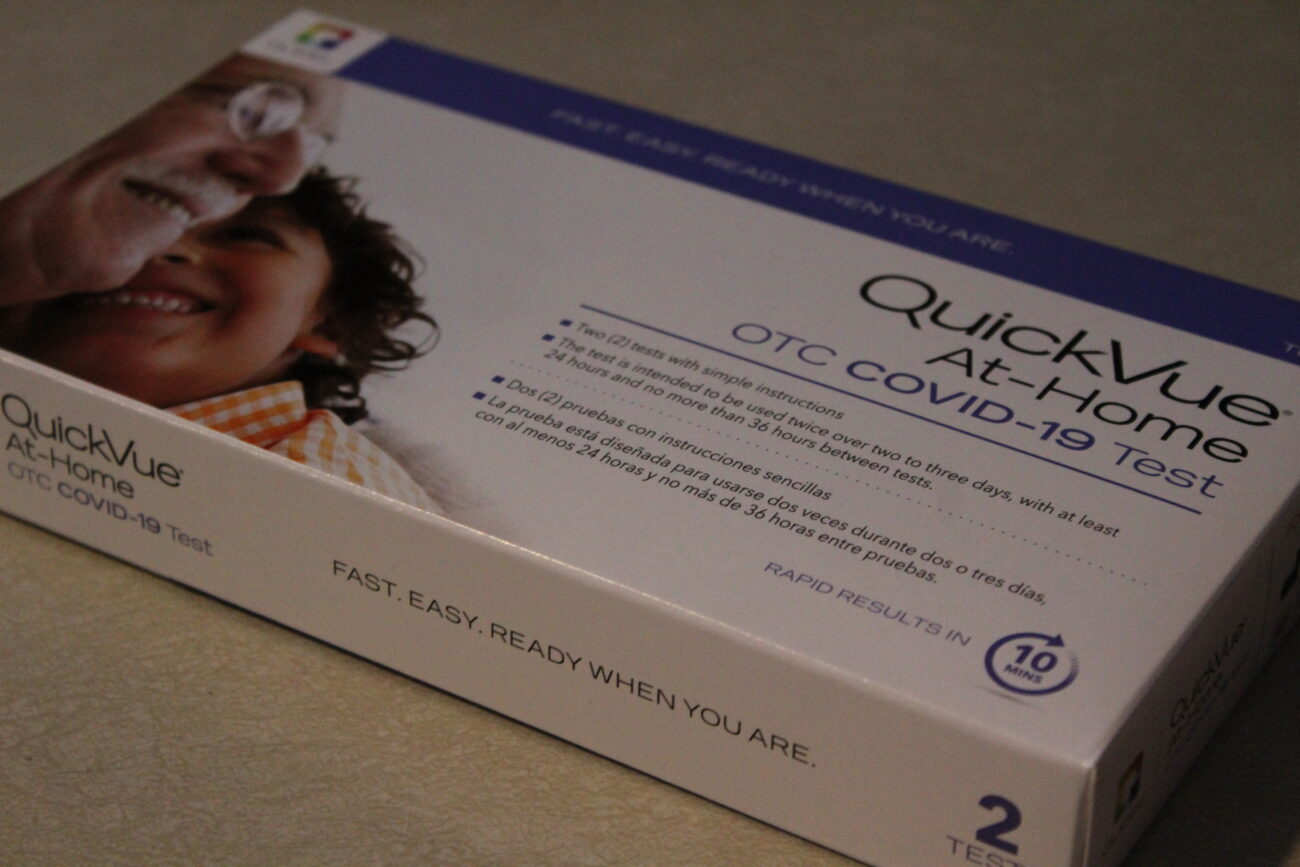 Wrangell's local government is offering free, at-home COVID-19 test kits to community members ahead of the holidays.
Wrangell Fire Captain Dorianne Sprehe says right now, Wrangell's Emergency Operations Center is encouraging the tests – which show results within about 15 minutes – for people planning or attending holiday gatherings.
"Right now we're really pushing it for people who are gathering for the holidays and just having this before you gather – testing before then," Sprehe says. "You test once, and then 24 to 36 hours, you would take that second test just to kind of confirmation: if you got a negative on that, first, let's make sure that you're still negative a couple of days later, right before you're gathering."
But, she adds, the EOC won't turn people away who are wanting an at-home COVID test, whether or not they've got in-person holiday plans. The kits each come with a detailed sheet of instructions.
"If you do test positive, it is considered a positive. You don't need to move on and take the second test," Sprehe explains. "You are encouraged to stay home and isolate for 10 days, and really just be cautious of who you're around, really limiting that. If it's absolutely necessary to be in contact with anybody, make sure you're masked up and limiting that time."
If the tests come back positive at-home, they aren't automatically reported to the state Department of Health and Social Services. So anyone who does test positive is asked to call Wrangell's public health nurse at 907-772-4611.
And their health provider, Sprehe says. The Wrangell Medical Center has treatment options for people with COVID, including monoclonal antibodies. Its number is 907-874-7000.
Sprehe says Wrangell initially received 200 at-home rapid COVID test kits last week, and has another 500 kits on the way.
"Those are shipped and will be on their way," Sprehe says, "We're hoping that they receive those before the end of the week, but no guarantees with the holidays coming up."
Sprehe says Wrangell's EOC was informed on Tuesday (December 21) that the state will stop sponsoring free airport testing at the end of January. And with President Biden's recent announcement about distributing half a billion tests throughout the country, she says she feels this is the direction COVID testing is heading.
"We recognize that this is kind of going to be that new testing normal for us, so we want to get ahead of the game," she says, but it's still new territory. "We didn't order as many tests as other communities, but we wanted to see where Wrangell was at and what the need was, and we'll order tests based on that."
Sprehe says that with the limited number of at-home COVID tests in town currently, distribution is only taking place at the Fire Hall, with some deliveries for seniors who have trouble getting around in the snow. But when more tests come in, Sprehe says the EOC hopes to expand distribution around town.
Anyone wanting an at-home COVID test kit can call the fire hall at 907-874-3223, or email travel@wrangell.com to contact the EOC by email.
Get in touch with KSTK at news@kstk.org or (907) 874-2345.