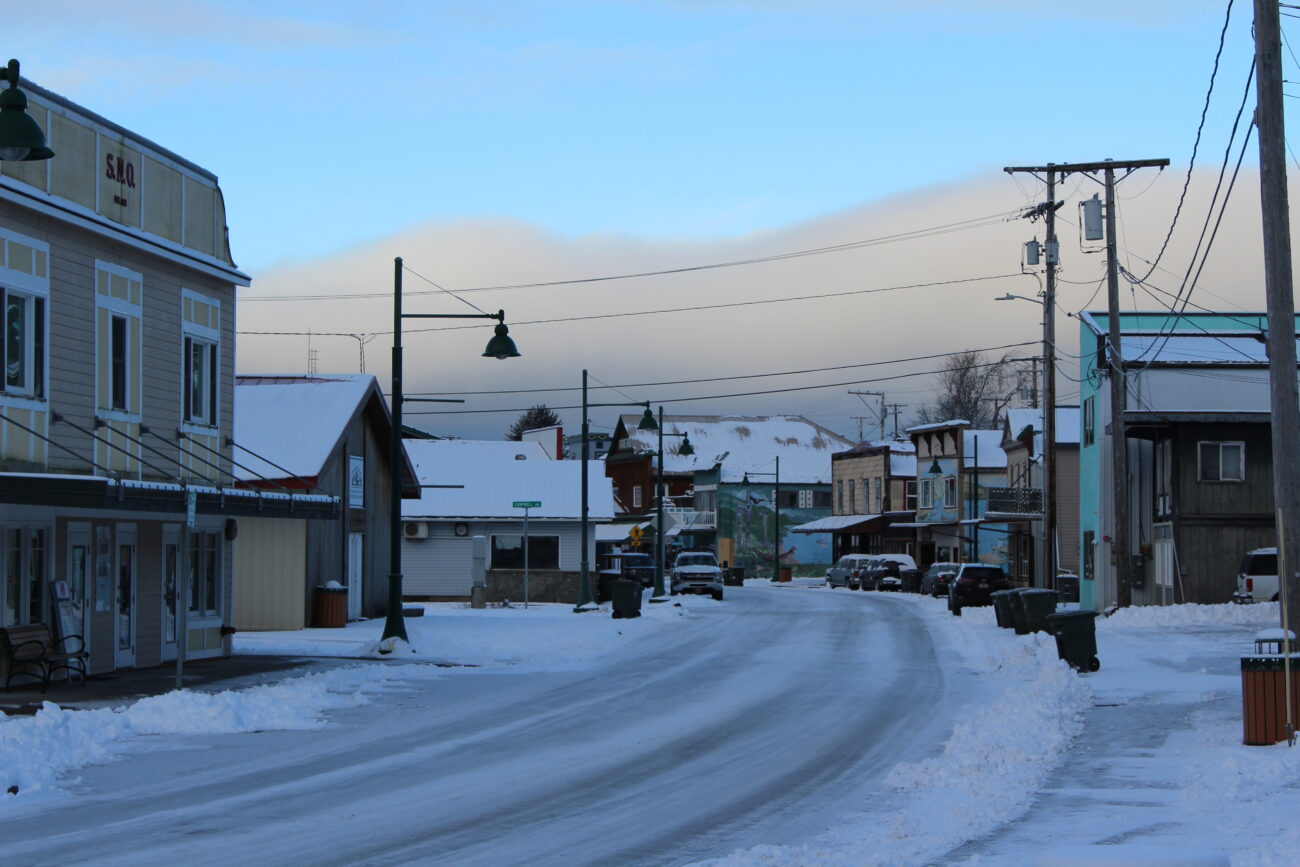 2021 was a year of new beginnings – and returning traditions – for Wrangell.
The year saw the return of cruises, some local Fish & Game office operations, in-person performances for student musicians, Wrangell's king salmon derby, and a Southeast commercial salmon harvest four times larger than last year's. Wrangell's public library celebrated being open for 100 years. Fourth of July celebrations returned in full-force.
In early 2021, the Wrangell Medical Center fully transferred operations to the new hospital facility, and opened up COVID-19 vaccinations first to adults, then teens, then kids as young as five.
Wrangell said goodbye to borough manager Lisa Von Bargen, and brought on a new borough finance director and interim manager. In July, Wrangell Public Schools got a new superintendent.
The local paper had a changing of the guard, as the Wrangell Sentinel brought on a new editor and new reporter.
And there was new technology. Wrangell's police department debuted Text-to-911 service and body cameras.
Community members worked to restart Wrangell's branch of the Coast Guard Auxiliary, and the Community Garden committee.
A team of scientists including Charlotte Lindqvist discovered a 10,000-year-old dog bone in a cave on the mainland, hinting at the travel routes of humans and their pets at the end of the Ice Age.
"That is among the oldest dog remains that we have from North America," Lindqvist told KSTK in February.
And the appearance of a mysterious reddish color on one of Wrangell's largest ancient rock carvings sparked community discussion, and reflection about Petroglyph Beach.
"I get a sense of peace out there," said Wrangell tribal citizen Tis Peterman. "I feel a calmness, that no matter what, we've been a part of this land forever. And even though looking back over the years and how the Natives have been treated, good and bad. We've always come from here."
The year wasn't without its conflicts, bumps, and heartaches.
A Wrangell resident died of COVID-19 in November – the first death in the community.
And COVID mitigation measures continued to be a point of controversy. A group of voters tried – but ultimately failed – to recall mayor Steve Prysunka for spearheading the passage of a mask mandate late last year.
Trident, which owns one of the two fish processing plants in town, kept its plant closed for a second year, pointing to the low salmon returns of 2020.
And while school enrollment bounced back in the fall, budget concerns caused the district to cut a teaching position. The 2020 Census showed a 10% drop in the community's population in the last decade.
A sudden windstorm battered the island in late November, underscoring the community's ongoing issues with aging infrastructure.
Development of the former Wrangell Institute Property came to a halt after the discovery of graves at the site of a former Canadian residential school. Tribal administrator Esther Reese, whose Tlingit name is Aaltséen, says the Wrangell Cooperative Association is working with the city to survey the site and put up a memorial.
"We're just happy to be able to work with the city on something of such critical importance and a sad part of the history of our people," Reese said, "So it's very appropriate that the city is working with the tribe on it."
Residents spoke out in favor of transboundary mining reforms, and provided a holiday tree for the Governor's mansion in Juneau, blessed by the WCA.
Throughout the year, Wrangellites came together, rescuing a man who accidentally drove into Heritage Harbor, participating in community cleanup and downtown gardening events, and recycling electronic waste. Wrangell rallied to raise money for cancer care, congenital heart defect research, and to complete the final stages of the community's long-awaited Mariner's Memorial.
Happy New Year, Wrangell!
Get in touch with KSTK at news@kstk.org or (907) 874-2345.