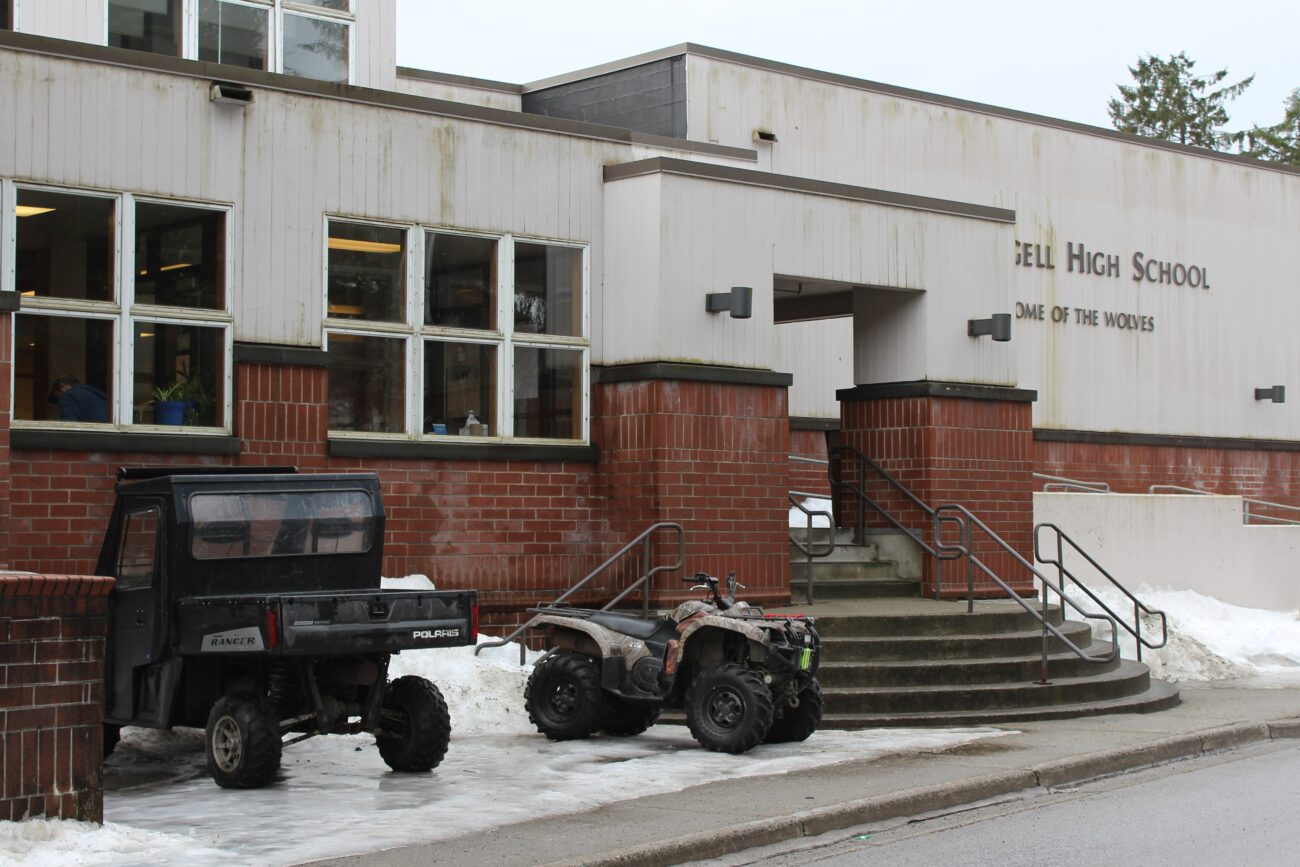 As ATVs become street-legal in more communities across Alaska, there will also be some changes here in Wrangell. ATV owners who drive on the road will now need to maintain a new kind of registration with the DMV and display license plates. In return, ATVs will be allowed on more of Wrangell's roads.
ATVs are already street-legal in Wrangell but weren't widely legal in many parts of the state. That changed on New Year's Day, following a new regulation implemented by Gov. Mike Dunleavy's administration which allows ATVs on public roads with posted speed limits of 45 mph or less.
A handful of cities have already opted out: Sitka's assembly voted earlier this month to ban ATVs on its streets, but Ketchikan and Petersburg both allowed the law to go into effect. Other communities have placed temporary bans on ATVs on roadways as they work to craft local rules. 
Police Chief Tom Radke says he thinks Wrangell was ahead of the game: the new state regulations are similar to Wrangell's rules of the road for ATVs.
"You've got to have a driver's license, you have to have it insured. It's got to be properly licensed, front and rear, it's got to have a working headlight and taillight," Radke explains, "And obviously, without any kind of turn signals, you're going to have to use hand signals. So people are going to have to be aware of what a hand signal is, because a lot of people here don't know what that is."
In Wrangell, the biggest change is that ATV owners will have to fill out a new registration for their vehicle and display a state license plate on the front and back bumpers.
The new regulations also expand where ATVs are allowed in Wrangell. With the rule change, Wrangell drivers will now be allowed to operate an ATV on state roads – on portions of Zimovia Highway and around the Airport Loop.
Radke says there are still some limits in town: "There are some places in town you can't use them: On the school grounds, the shooting range, the parks and playgrounds, recreation areas, walking hiking trails. And then obviously private property if you don't have the permission of the owner."
ATVs are only allowed on Wrangell streets during daytime hours: between the hours of 6 a.m. and 8 p.m. And helmets are required for passengers or any driver under the age of 18.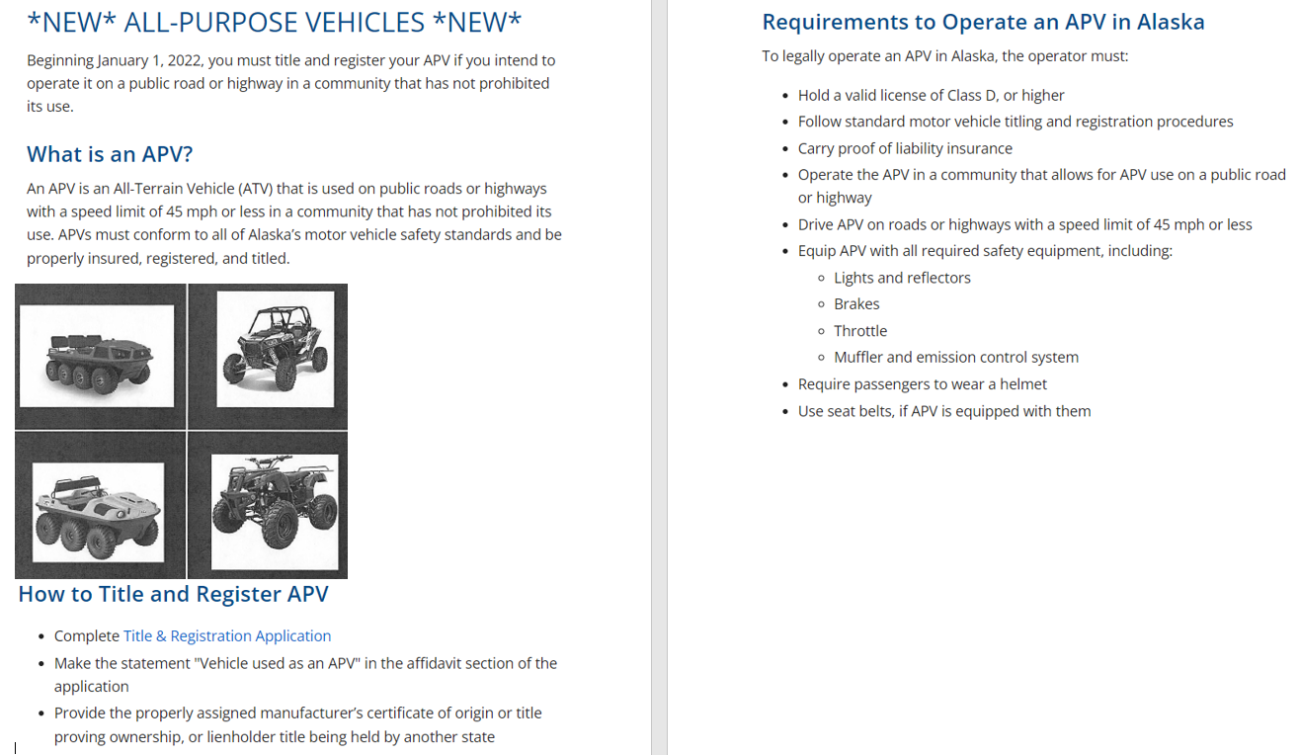 Get in touch with KSTK at news@kstk.org or (907) 874-2345.