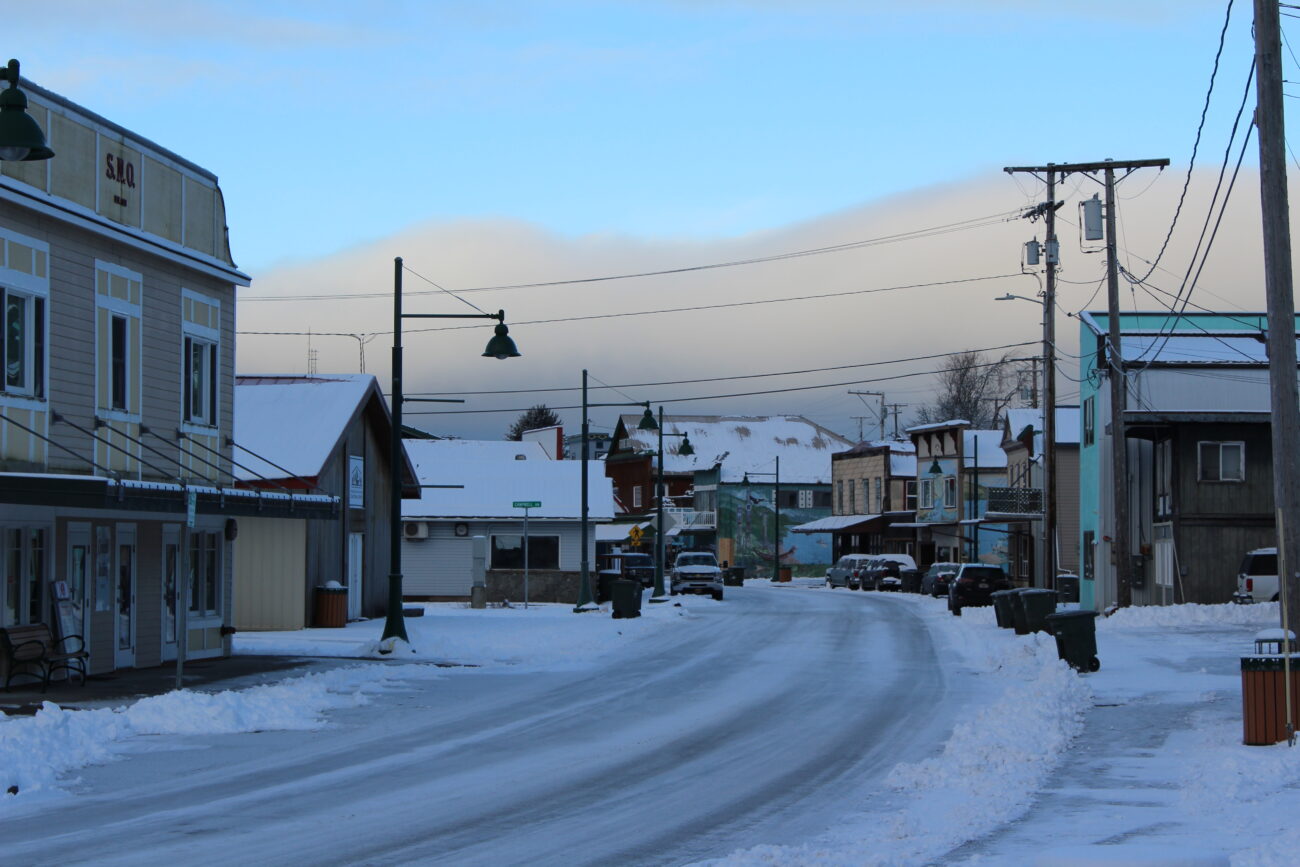 Wrangell is no longer reporting the total number of active COVID-19 cases in the community as of Thursday (January 13). Local officials say they're concerned the active case count paints an inaccurate picture as more and more people use at-home tests that aren't reported to the state, and as COVID data reporting changes in Alaska. 
Jamie Roberts with Wrangell's Emergency Operations Center also says one of the factors that influenced the decision was the Centers for Disease Control and Prevention recently updating COVID isolation recommendations.
"Before, when it used to be 10 days [of isolation], that would give us enough time to get those active cases off of our count, and for our count to be fairly accurate," Roberts says. "Now, we're just not seeing that. Public Health is busy with trying to just process the cases for the day. We want to be able to report out accurate data, and if we're not getting who goes into the recovery category accurately, then we can't really report that out and feel good about that."
She says those factors – the rise in use of at-home tests, changing COVID data reporting, and the shorter quarantine requirements – came together and prompted Wrangell officials to decide to stop using the active count as a metric for COVID spread in town.
Roberts says that the borough will still announce the number of identified cases that the state Public Health office reports on a daily basis, but will no longer report the number of people who are actively infected or their residency.
The local COVID-19 dashboard (wrangellcovid19.org) will also shift to displaying 5-day, 7-day and 14-day case counts, as well as the cumulative total of COVID cases identified since the start of the pandemic.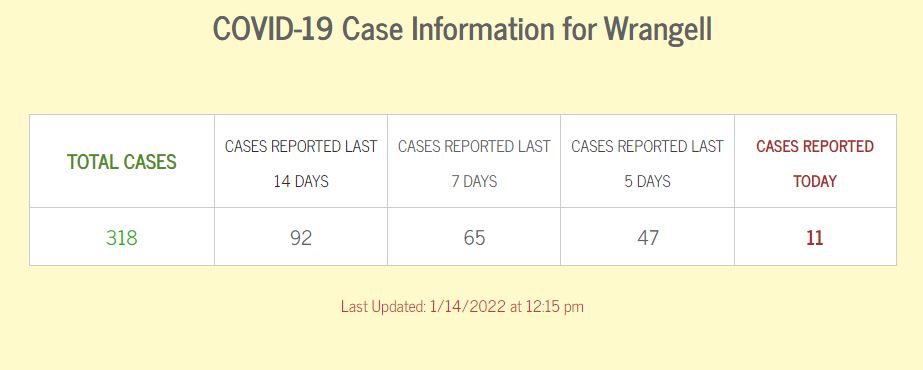 Roberts says that the 5-day count can serve as a trend to show community members how COVID cases are impacting the community, even if it's not the full picture.
"If you just want to take your best estimate of what our ballpark active case count is, just take the number of cases over the last five days," Roberts explains, "Because the CDC isolation guidance says they come out of isolation on Day Six."
Residents can also track COVID-19 in Wrangell on a state dashboard, which is updated three times a week. That's at data.coronavirus.alaska.gov.
As of Friday afternoon, Wrangell's local COVID-19 dashboard showed 11 cases reported today (Friday, January 14), 47 in the last five days, and 92 cases reported since the New Year.
1/14: This article has been updated to clarify some language.
Get in touch with KSTK at news@kstk.org or (907) 874-2345.