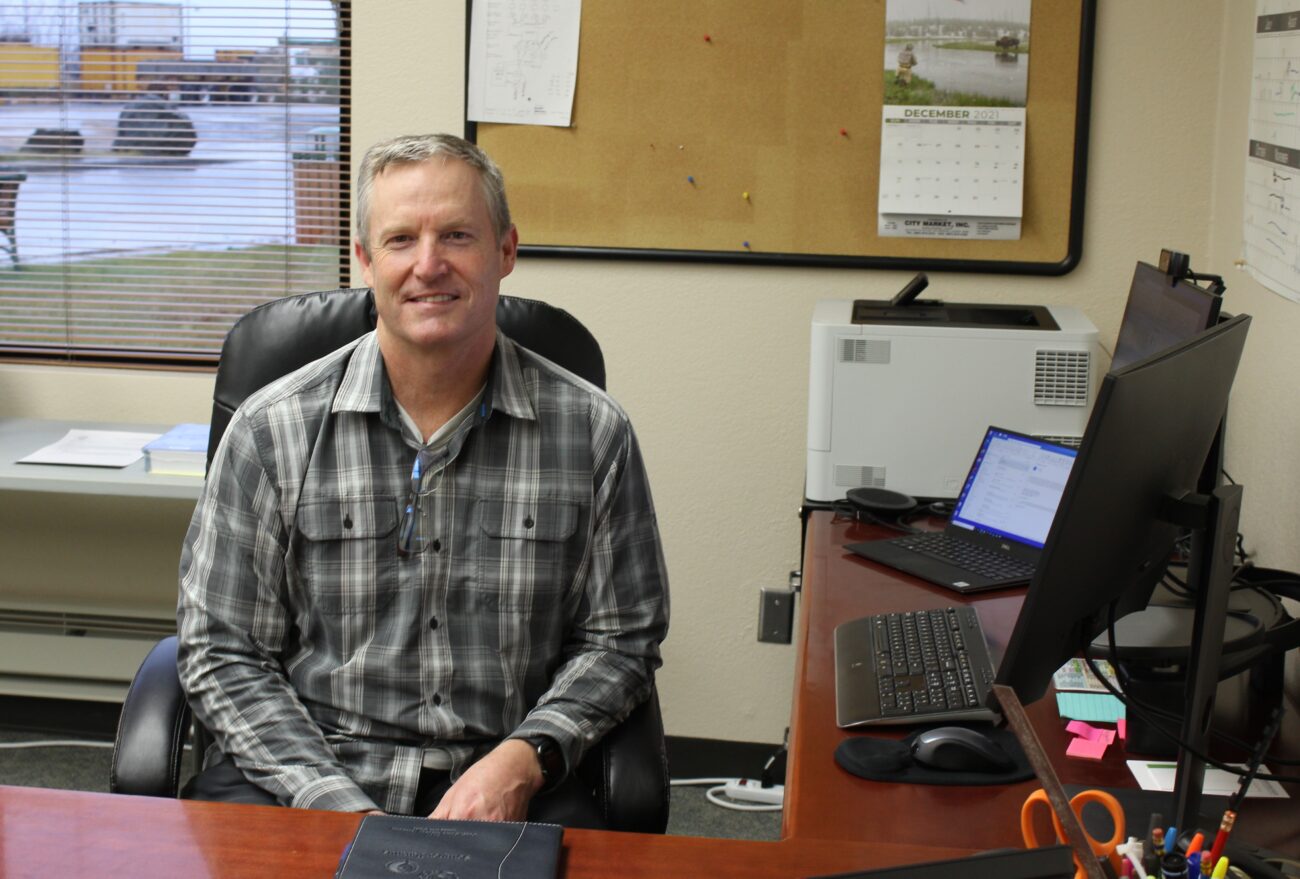 Wrangell's interim borough manager is being hired on a long-term basis after being offered the job of borough manager.
After two days of interviews with candidates and negotiations (January 12 and 13), Wrangell's assembly offered Jeff Good the borough manager position on Thursday (January 13). Good was hired as the community's temporary borough manager in November, to replace former manager Lisa Von Bargen, who resigned last year.
Good says that time as interim borough manager helped him get his sea legs for managing the borough's departments.
"I think the interim position definitely enabled me to get to know everyone here, get to know the staff, and then also get a better understanding of the city as well," Good said Friday morning, "And I think it's been a great opportunity being the interim, and I really am excited about the opportunity to be the full-time borough manager."
Good says his priorities won't be changing too much as borough manager, but that the longer-term position will allow him to focus on working with borough staff to create goals and timelines for community projects further into the future.
"As the interim, it was more just kind of continuing with the day-to-day operations moving forward," Good says. "And as a borough manager, it's going to enable me to work with the staff to start developing both short and long-term goals for each of the departments, and myself, and for the community."
Good told KSTK late last year that he first visited Wrangell with his wife – who is from the island – in the 1990s. Good moved to Wrangell with his family in 2020, after retiring from a more than two-decade career in the U.S. Coast Guard. Before he retired, he served as the commanding officer of Coast Guard Base Kodiak. He is a licensed professional engineer and facilities engineer in the state of Alaska.
Wrangell's borough clerk told KSTK Friday morning that the details of Good's contract with the city will be made available in the borough assembly's meeting packet for its January 25 meeting. Once that contract is approved by the assembly, Good will officially transition to the borough manager role.
Get in touch with KSTK at news@kstk.org or (907) 874-2345.