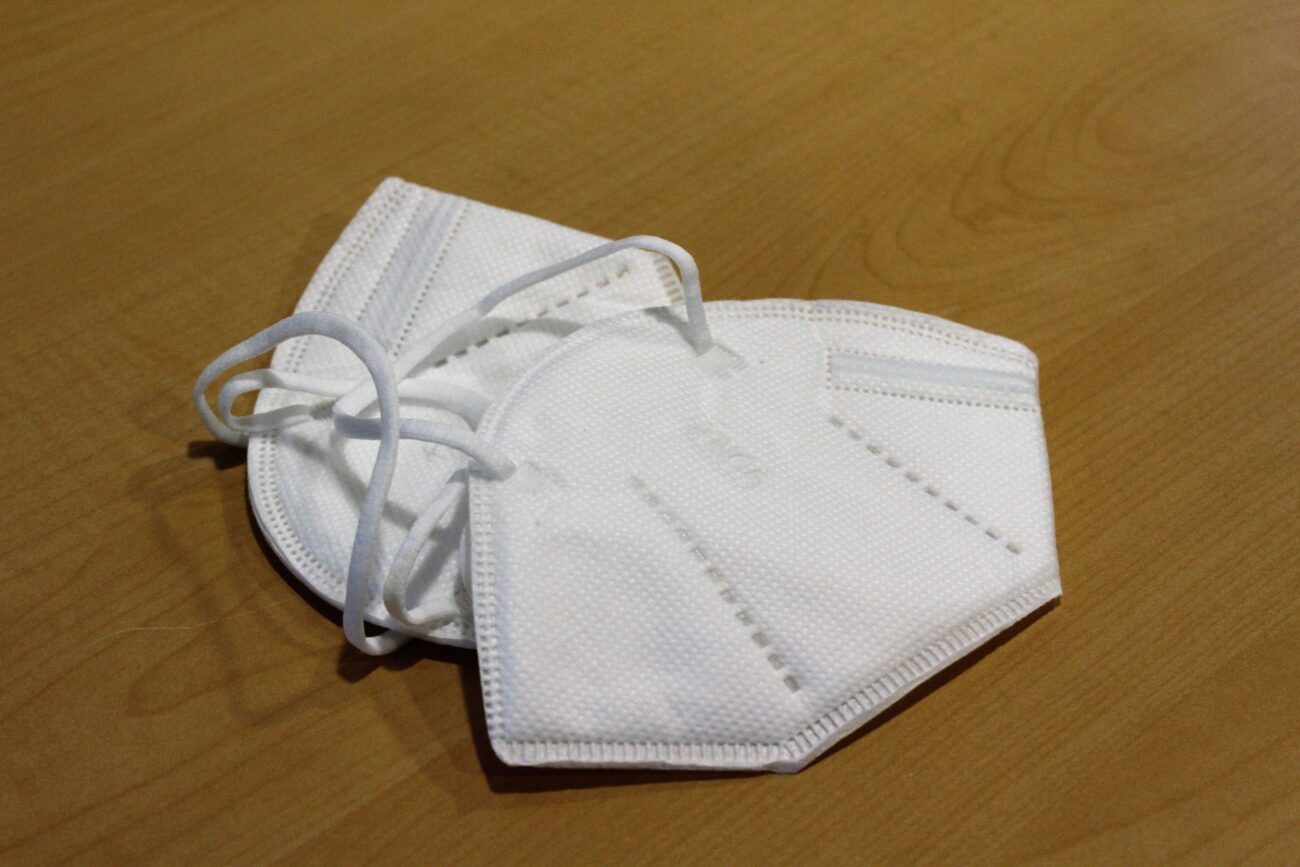 Starting Wednesday, masks are optional for students and staff at Wrangell's Public Schools, after the school board approved an updated mitigation plan for the district. But optional masking comes with some caveats. 
With an isolated community, low case counts, and the public school district's COVID plan, Wrangell students have been able to attend school in-person for most of the pandemic. But that's been with masks on, as face coverings were integral to the district's COVID strategy.
That changes March 2, when masks become optional for Wrangell students for the first time since the start of the pandemic.
Wrangell's school board voted unanimously Monday evening to accept changes proposed by Wrangell superintendent Bill Burr.
Burr explained masks won't necessarily be optional all the time – the district has to be meeting at least one of three conditions: if cases are low, vaccinations are high, or there's a random COVID-19 testing program in place.
Wrangell currently meets one of those three. Cases are low, with one reported case in the last week. The CDC's new three-tier system showed Wrangell at a high-risk level as of Tuesday afternoon — but that's because one case is enough to push Wrangell from "low" to "high" under the new system.
And Burr says the district hopes to stand up a random testing program next week.
"This would require parents to agree but it's a huge plus, that will allow us to see if the plan is working," Burr explained, "So [we'd have] optional masking and having random once a week, a small percentage of random asymptomatic testing. We are capable of doing that, just for a short period of time, so that we can make sure that we don't have an outbreak brewing – it would allow us to get real data and see how optional masking would go."
Another qualification is if the vaccination rate at school and in the Wrangell community is above 70% of eligible individuals, or in the top 35% of the state. Right now, Burr says that's not the case.
"We have a little ways to go on that one," Burr said, "But we do have that ability, especially in our younger grades if people choose to vaccinate. We hope that the vaccination rate increases and that is part of the mitigation plan – the encouragement following the guidance there."
Right now, just shy of 65% of eligible Wrangell residents are fully vaccinated. About 130 more Wrangellites would need to get the shot to hit that 70% threshold.
The updated plan also leaves room for requiring masking, even when case counts are low to quell possible outbreaks in schools.
Wrangell's private school bus service announced on social media Monday evening that masks are no longer required on school buses. That's after the Centers for Disease Control and Prevention loosened its requirements for transit last week.
Optional masking saw wide support from students and community members.
Wrangell's teachers' union wrote to the board expressing no preference on the mask policy. The union says teachers' highest priority is keeping schools open and in-person.
And the parents' association for the secondary schools wrote to the board supporting optional masking.
Fifth-grader Charlie Nelson, who helped organize a school walkout at Evergreen Elementary, spoke to the board for the second time requesting that the school board drop the mask mandate. 
"Since then," Nelson told the board, "I've done a lot. First off, I politely declined to wear masks, which got me sent home because of it. Next, my friends and I gathered to stand outside before school and hold signs protesting the mask requirement. Lastly, I wanted to know some other students' thoughts about masks. So I made a survey, I brought it to Mrs. Miller, she helped us improve it, and had us presented to the student body who voted yes to survey the students. On Friday, we had the third through fifth grade fill it out."
The results from Nelson's survey, which were included with the board's informational packet, showed that a majority of third through fifth graders who filled out the survey supported optional masking.
Wrangell parent and coach Penny Allen headed up an effort to collect hundreds of signatures from students, parents, guardians, staff and Wrangell locals in support of removing the district's mask mandate. Signatures from students – mostly collected in the middle and high schools – represent half of the district's student population.
Making masks optional would be especially meaningful looking ahead to graduation this spring, she said.
"The graduating seniors have not had a normal year since they were freshmen," Allen said. "It would be nice for them to have one thing back to normal before leaving Wrangell High and having that last thing be a positive experience they can share with their family and friends."
Allen also urged the superintendent to lower the percentage that have to be vaccinated in order for masks to be optional.
School board members unanimously approved the changes, which in addition to making optional masking possible, also updated travel testing policies and implemented a 'Test-to-Stay' policy for close COVID contacts. But they also expressed some concerns.
Board member Jessica Whitaker said she worried the district doesn't have the full picture from local data.
"I know for a fact that I had three family members in the last week test positive for COVID," Whitaker said, "And not all of those numbers are reflected in our local numbers, or the state numbers."
Superintendent Burr responded that the district also relies on data like absences, as well as parental reports, to keep an eye on COVID spread in the district.
Ultimately, said school board president Dave Wilson, whether students will be able to keep learning in person without masks depends on the community's buy-in.
"We're counting on the integrity of the parents to be truthful and reporting if they have children with symptoms, to remember it's a symptom-free school, to keep their children home for the good of everybody," Wilson said, continuing: "If they do a home test and a test positive, we're counting on them to be honest, and let us know what schools for any contacts and stuff. I think, overall, I trust the parents. And I choose to think that they'll be honest and letting us know what's happening."
With the changes, sporting events in Wrangell will also be mask-optional.
But the gym won't immediately go back to full spectator capacity – Burr says the district will relax the plan slowly. With basketball wrapping up in the coming weeks, the next large public event on the school's calendar is graduation, scheduled for May 20.
Get in touch with KSTK at news@kstk.org or (907) 874-2345.