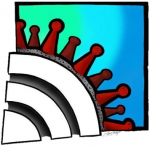 The Wrangell borough clerk announced Thursday afternoon that local officials will no longer report COVID cases to the community.
Earlier this year, Wrangell's administration phased out reporting local COVID case trends like active case count or residency information, opting to only report new cases. That came after one of the largest local COVID outbreaks of the pandemic hit the community in January.
Also since the beginning of this year, the state of Alaska moved away from more real-time reporting of COVID cases, shifting toward reporting trends. On April 6th, the statewide COVID dashboards will update with new data once a week, on Wednesdays.
Wrangell's borough clerk Kim Lane wrote in an email that the decision to stop reporting COVID cases to the community was made:
because of at-home testing availability in the community;
the state phasing out contact tracing of positive cases; and
the local hospital's inability to report COVID cases because of privacy concerns.
Lane added that if there's a large spike of cases in town, then the local emergency operations center will reassess.
Wrangell officials had announced four local COVID cases in the last week (March 15), before the announcement about ceasing COVID case reports. Those were the first cases reported by local officials this month.
COVID data for the Wrangell area is available on the state dashboard: data.coronavirus.alaska.gov.
Get in touch with KSTK at news@kstk.org or (907) 874-2345.