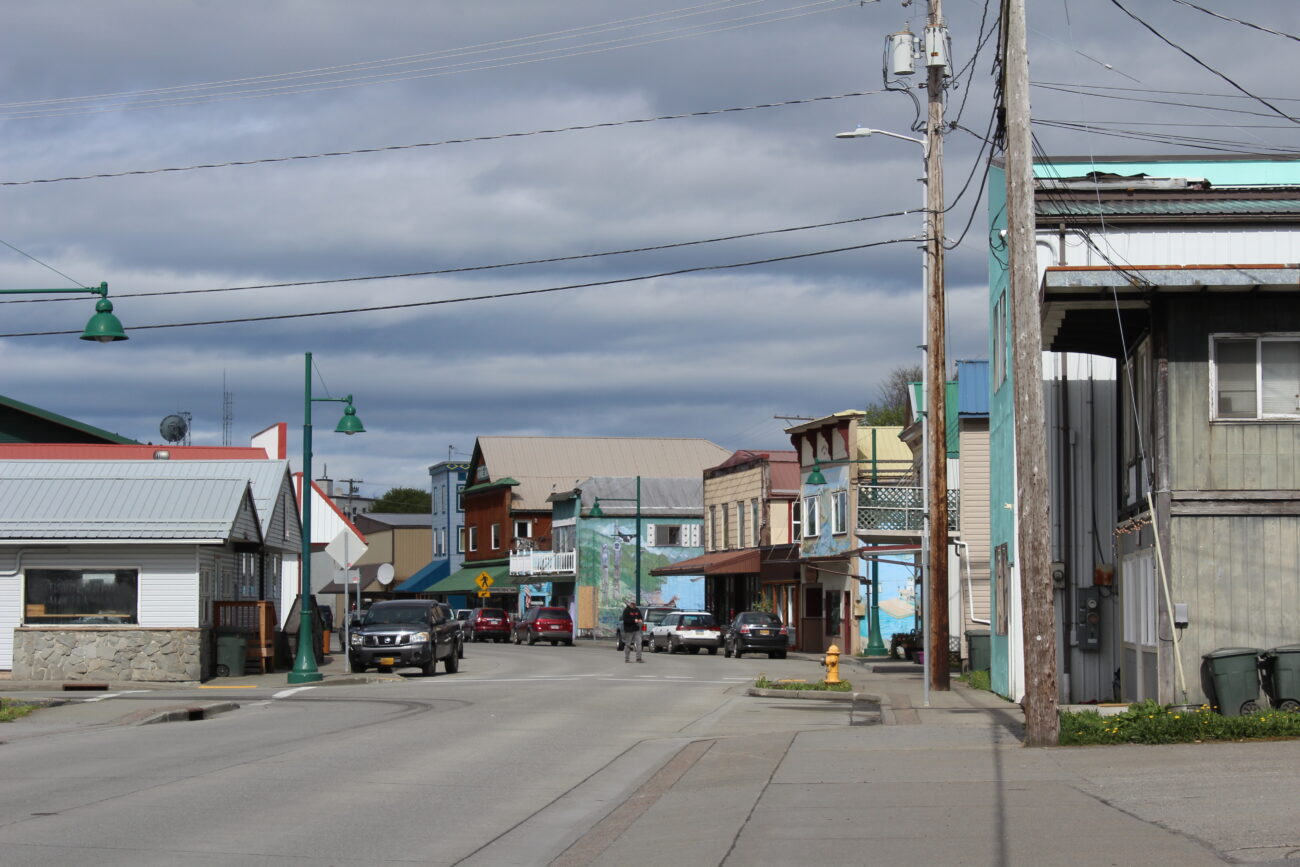 Since it hired its new finance director last fall, the City and Borough of Wrangell has been investing its funds in higher-interest accounts and considering new investments altogether. Key to that new financial strategy have been tweaks to local regulations from the borough assembly that it hopes will ultimately bring in more money to borough coffers.
Borough finance director Mason Villarma says Wrangell's savings haven't been strategically invested in the past. When he came on the job last September, he found tens of millions of dollars of public funds sitting in low-interest accounts.
"Well over half of the borough's cash and investments the last five years were earning a checking interest rate, and that's not acceptable," Villarma said in an interview last month, "So we want to get the most return we can responsibly as a borough, and just have the foresight to use that interest income for meaningful projects coming down the road."
To pay for its infrastructure needs, and save for a rainy day, Wrangell's borough assembly has approved new investment policies that could help it put more money into the community's savings.
Villarma says the goal is to get the most out of "responsible growth" of the borough's assets, whether that's savings, its self-contained funds or the permanent fund.
"At the end of the day, these are public funds we're dealing with, so we want to be prudent in how we invest those," Villarma explains.
But Villarma says they should still be making money, not just sitting around.
Since the beginning of the year, the borough has invested $10 million of its savings in the Alaska Municipal League Investment Pool. That's a low-risk investment pool for Alaska governments. Those funds were previously sitting in a checking account and accruing minimal interest.
The borough assembly also updated Wrangell's investment policies earlier this year (February 22) to allow up to 10% of reserves from its enterprise funds – including water, sanitation and electrical funds – to be invested in low-risk stocks or mutual funds.
"Which gives us a little bit broader spectrum of assets to invest in," Villarma says, "But still conservatively, because it's only 10% of the fund balance."
The finance department has also been meeting with Alaska Permanent Capital Management, which manages the borough's permanent fund. Villarma says that the fund is doing well – it's grown over 20% in the last two years to around $11 million.
"[It's doing] marginally worse the last month or so with the geopolitical situation in Russia and Ukraine," Villarma says, "But the permanent fund has been doing great."
Villarma says he's reached out to other finance directors in neighboring Southeast communities like Petersburg to share ideas and compare Wrangell's investment strategies.
"I feel like we're doing everything our neighbors are, and maybe even a little bit more just in restructuring our investment code," Villarma says, "So right on par, maybe even leading the charge a bit in that respect."
Villarma also says the borough will continue to look into new kinds of investments, like the possible purchase of Wrangell's old mill property, and will consider collaborating with other regional organizations on investment projects.
Get in touch with KSTK at news@kstk.org or (907) 874-2345.